Course details
Inspired by the innovative and deceptively simple still life work of British Modernists Ben Nicholson and William Scott, this course shows you the essential approach to creating powerful paintings.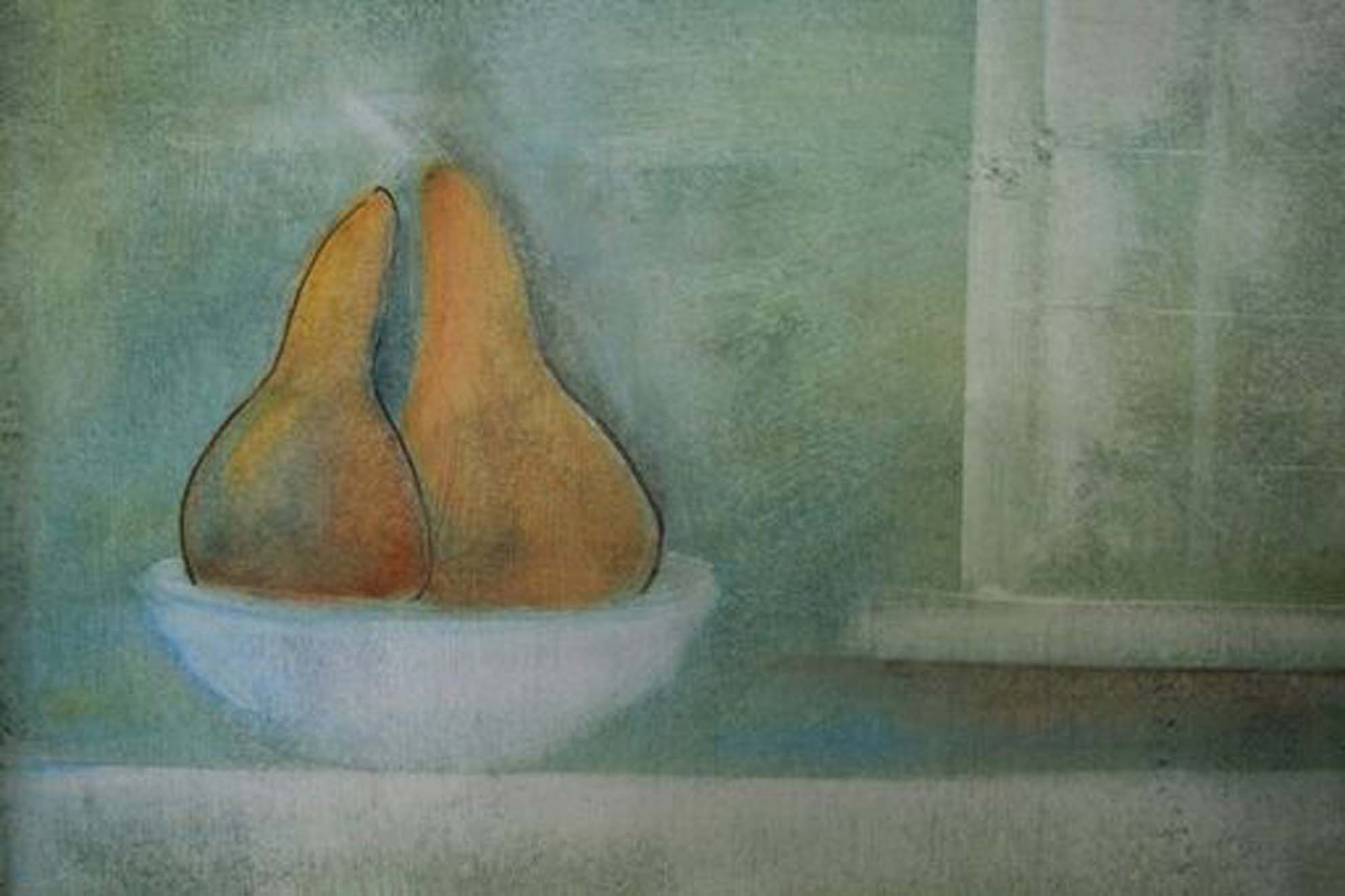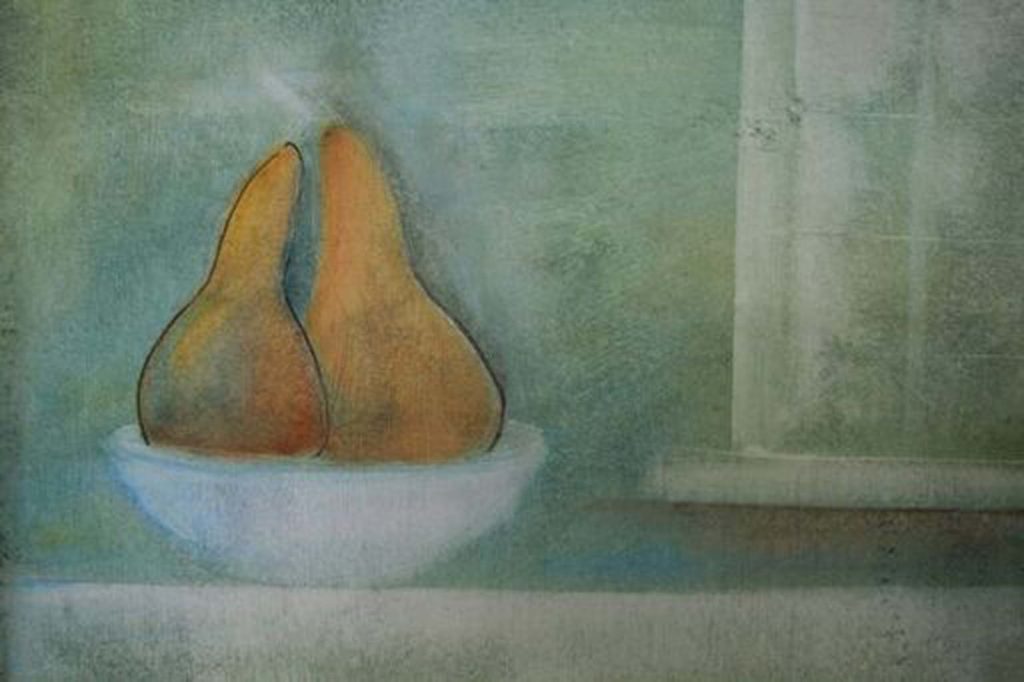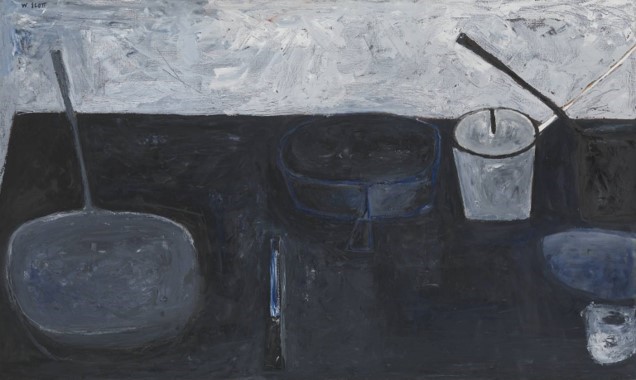 Many artists have used the still-life genre as a successful vehicle to experiment and develop their ideas. In this course students will consider the deceptively simple still life paintings of renowned British Modernists Ben Nicholson and William Scott, who created innovative, powerful works by reducing subject and content to its essentials. Learn to create dynamic paintings by focusing on simple forms, considered composition and a limited colour palette.
We will look at how to abstract yourself from the subject, to let go of the detail and avoid its distraction. To be closer to nature one needs to distance oneself from it. We owe this philosophy to William Scott who once said: 'I want to paint what I see, but never immediately. That is why I paint from memory'.
Rather than using a camera, it can be useful to work from memory. This delivers a truer impression and the essence of the subject. Using Scott's and Nicholson's works as a point of reference, you will simplify and emphasise construction and tone, as well as use a limited colour range. This can lead to the most unexpectedly rich and sensual colour combinations.
Then, there is the way we apply paint to the canvas, the textural qualities, this is also important. We will explore varying the thickness of the paint and direction of the brush stroke to help us achieve what we are looking for – an overall impression of the subject, one that is satisfying but not too perfect or overly complicated.
Day to day plan
This is a rough indication of what to expect over the course. However sometimes the structure of the days may alter depending on the nature of the group and weather.
Day 1
You will start by making line drawings from a simple still life, concentrating on shape and form. Explore composition through line using pencil and graphite and make tonal studies in charcoal.
Day 2
We will look at the work of British Modernist William Scott, and his still life subjects. Develop composition with limited palette of acrylic paint on board.
Day 3
We will consider the works of Ben Nicholson. Draw and make tonal studies of interior still life. Create oil grounds inspired by the landscape and environment of St Ives.
Day 4
Create textured surfaces and coloured grounds. Combine interior studies and landscape using oil paint on boards.
What to Bring
Our studios are fully equipped and we provide you with all the materials you need for your course. However, if you have a favourite set of brushes or any specialist materials that you would prefer to use, please bring them with you.
Your Tutor
In April, the course will be taught by Ilker Cinarel and Marion Taylor; in October by Liz Luckwell and Marion Taylor
Timings and Breaks
The first day starts at 10am and finishes at 4.30pm, please aim to arrive ten to fifteen minutes before the start time. Please wear a mask on arrival.
All course days after that start at 9.30am and finish at 4pm and there will be an hour for lunch. There are plenty of nearby places to eat and we will serve tea and coffee at break times during the day.
Taught by
Linking my method to the landscape, I take students on Porthmeor Beach to make experimental drawings in the sand, bringing them back to some of man's first marks and symbols. My teaching is grounded in an understanding for people and their desire to learn. I feel I have a genuine understanding of how nervous and apprehensive prospective students can sometimes be and am able to help them relax and enjoy being creative.
I have enjoyed tutoring at the School of Painting, to all ages and abilities, for about 27 years. Teaching has always gone hand in hand with creating my own work, as I find sharing ideas and techniques stimulating and rewarding. My approach has been to give students the confidence to develop their skills, to think for themselves and so extend their visual language and find their own path.
What our students say
I learned a whole range of techniques to help me 'keep it simple'. There was so much to think about alongside a constant focus on the artists we were thinking about. The tutors were unfailingly expert and supportive, gentle and clear in their approach and disarmingly knowledgeable. It was such a huge pleasure to be able to dip into the brains of these lovely people.
It was great how it focused on particular artists and that there were reference books being used all the time. I loved how the studios were in themselves a historic entity. The course was very inclusive and the group was beautifully moulded to be mutually supportive and cheerful. It was varied – studio still life work mixed with outdoor sketching in the glorious landscapes of St Ives. All of us, whatever our backgrounds and abilities, were taken seriously in the studio and we learned from each other as well as from the tutors.
More than fulfilled my expectations. A wonderful friendly atmosphere putting you at your ease. Could have been intimidating but it certainly wasn't!
A fantastic course which I have really enjoyed and has inspired me to rediscover my love of art. Marion was an excellent teacher , so encouraging and accommodating of all abilities. Thank you!
Thank you Marion for such a marvellous experience. I arrived nervous but was given a space to express myself. First time painting and discovered its great!
So much food for thought and further experiments with oil paint. My mind is full of shapes, lines, colours and textures. Fully immersed in St Ives School of Painting and Ben Nicholson.
FAQs
Our Courses
How can I get help in choosing a course?
Our friendly expert staff are always happy to discuss your needs and our courses in more detail to help you with your decision. Please call us on 01736 797180
How do I get my work home?
Tutors have special techniques for transporting oil paintings and the school has plastic folders available in our shop for £3.50 or do bring a portfolio.
For international students we are happy to arrange transportation of your work back home.
What do I need to bring?
Absolutely nothing! All materials and aprons are provided although some people do like to bring their own set of brushes.
What do I do for lunch?
Courses allow an hour's break for lunch and there are numerous places nearby or you are welcome to bring a packed lunch into the studio.
What times do courses run?
Most of our courses start at 10am and end at 4.30pm on the first day. Subsequent days we start at 9.30am ending at 4pm.
Weekend Courses run 10am – 4pm on the first day but the final day starts at 9.30 and ends at 3.30 with a short lunch break to enable people to get home that evening.
Do you have to be experienced to come to the School?
The School is a very friendly and welcoming place for all ages and experience. Our drop-in life classes and August half-day workshops are ideal for those wanting to have a go for the first time. Most of our longer courses are also fine for novices.
If any of the courses do need a bit of experience we flag this up in the brochure and on the website.
Booking a Course
Can I pay by cheque?
Please get in touch by phone and we can hold your place for a few days whilst you post your cheque (made payable to: St Ives School of Painting) to us at St Ives School of Painting, Porthmeor Studios. St Ives TR26 1NG
How can I reserve a place?
We will hold a provisional reservation for 24 hours if you give us a call whilst you find accommodation. Otherwise please book online or by telephone 01736 797180.
You can reserve a place with a £100 deposit; balance is due 12 weeks before course start date.
About St Ives
Where do I park?
The nearest long stay public car parks are the Island and Barnoon both 5 minute walk away. In the peak summer months it may be easier to park at the big top car park by the leisure centre and walk down into town. If you don't fancy the walk up the hill at the end of the day there is a shuttle bus which runs from outside the cinema.
How do I get there?
Public Transport: If you are coming from further afield the main train line runs into St Erth which is a 15 min taxi ride away or you can take the St Ives Bay Line which runs approx. every 30 minutes. The School is a 10 minute walk from St Ives station.
Driving: M5 will take you to Exeter where we recommend that you take the A30 across Bodmin Moor and into Cornwall. After passing Hayle, leave the A30 at St Erth roundabout for St Ives. Turn right at the second roundabout. This road will take you through Lelant and Carbis Bay into St Ives.
Where can I stay?
St Ives has a huge selection of hotels, guest houses and self catering accommodation to choose from. Please browse the art holidays St Ives section on our website and give us a call if you would like any help.