Donations
Donations
Established in 1938, St Ives School of Painting has been a registered charity since 2020.
Every gift, however large or small, will make a difference to us, whether you are supporting our Youth Programme or buying us an easel.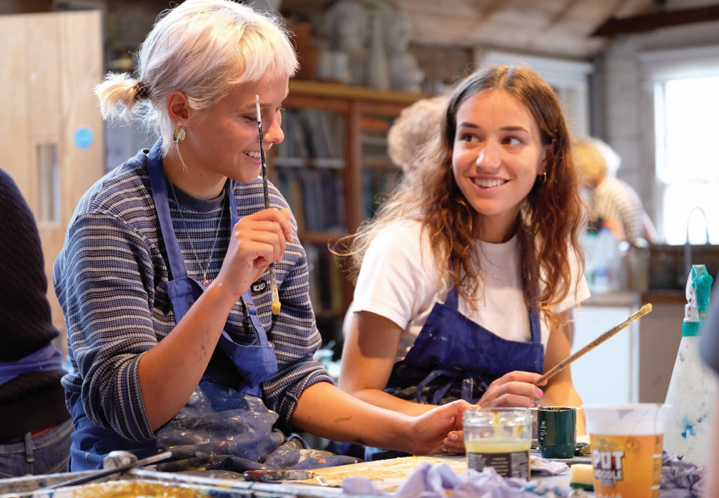 Supporting young artists
This year we have been on a mission to reinstate young people's right to discover art. With arts subjects scrapped from the core curriculum in secondary schools, the number of young people entering arts subjects at GCSE is the lowest in over a decade and there is an official shortage of occupational creatives in the UK.
With 30% of children and young people living in poverty in Cornwall, we feel there is a great need to give young people access to cultural experiences, challenging deprivation and boosting self-esteem and wellbeing.
When you choose to study with us, you are supporting our work with young Cornish artists, giving them a space to be curious and ambitious, where they can learn and be inspired by professional artists, expanding their creative horizons.
October saw the launch of our Mini Foundation, a structured series of artist led workshops designed to help young people aged 13-18 discover what makes them tick, creatively. With the opportunity to explore subjects. The workshops included subjects often not available to students at school such as fashion, figure drawing and printmaking as well as painting, mixed media and 3D. The sessions were in high demand and we're looking forward to the year ahead.
We also organised two Culture Camps: a 5 day art project designed to bring culture to at risk Cornish teens.
All 21 young people that took part achieved a Bronze Arts Award, making it now over 90 students who have gained an Arts Award through St Ives School of Painting.
Much of what we've achieved this year has only been possible because of support of the Wilhelmina Barns-Graham Trust; St Ives Rotary; The National Lottery but also thanks to the generous donations of many of the students that have walked through our doors. These donations have contributed directly to transforming young people's lives and brightening Britain's creative future.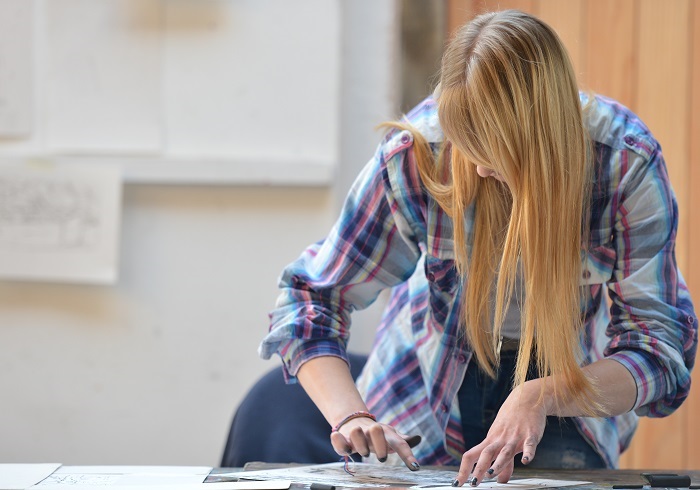 If you would like to help us extend our Mini Foundation project to deprived young people in Cornwall, please consider donating to our Porthmeor Young Artists Sponsorship programme:
£10 pays for a young person to attend a Mini Foundation session of their choice.
£50 pays for a young person to attend a term of the Mini Foundation.
£150 pays for a young person to complete a whole year of our Mini Foundation.
As a sponsor, you'll receive our exclusive newsletter, keeping you up-to-date with everything your donation is making possible for the young artists. For donations of £50 and above, receive a postcard made by a young artist at one of our sessions.
Registered Charity no 1146825