Course details
Revitalise your painting and use colour with renewed confidence. Inspiration from Bauhaus artist Johannes Itten contrasted with the lyrical approach of Winifred Nicholson, will open a whole new world of possibilities.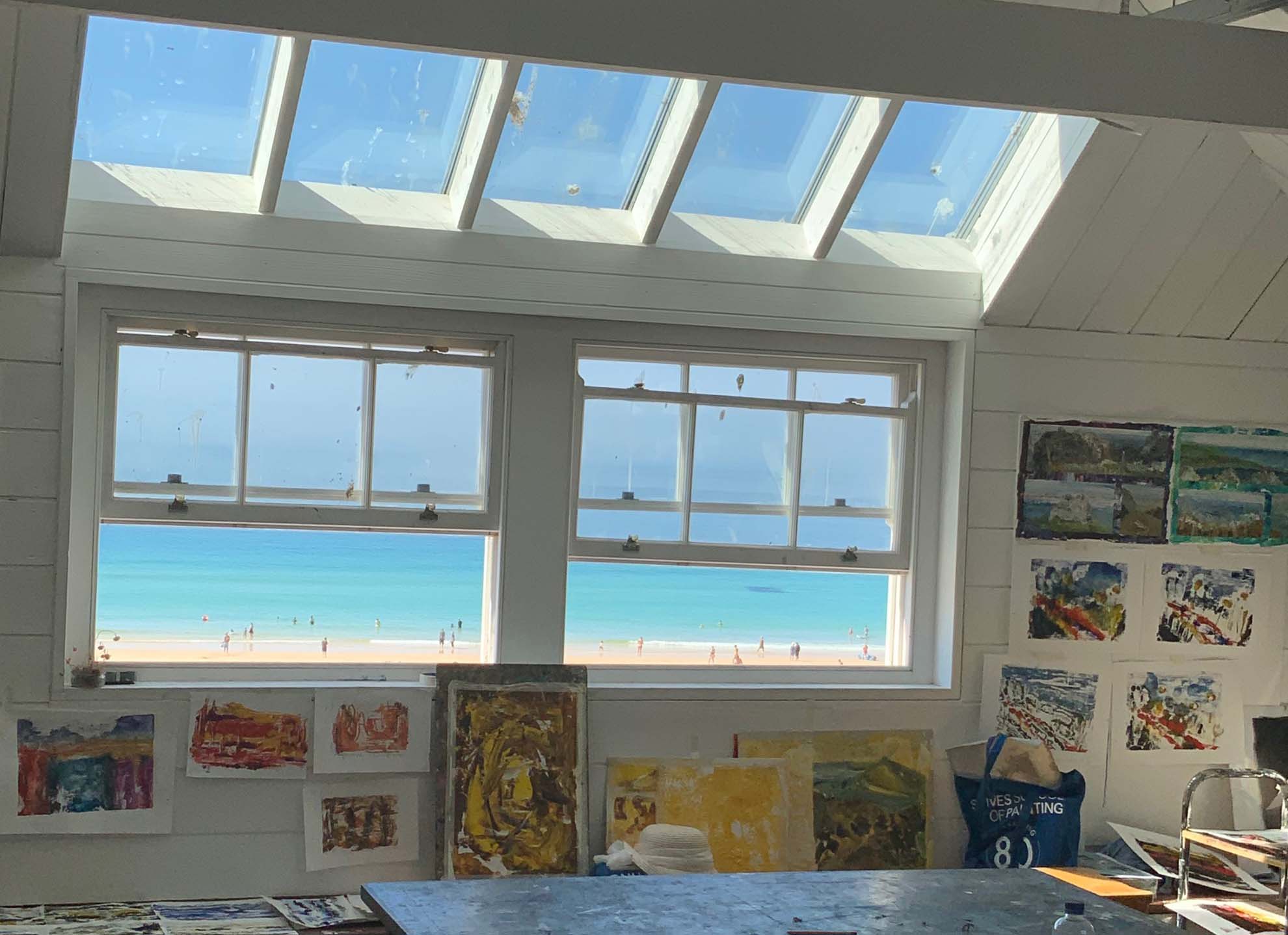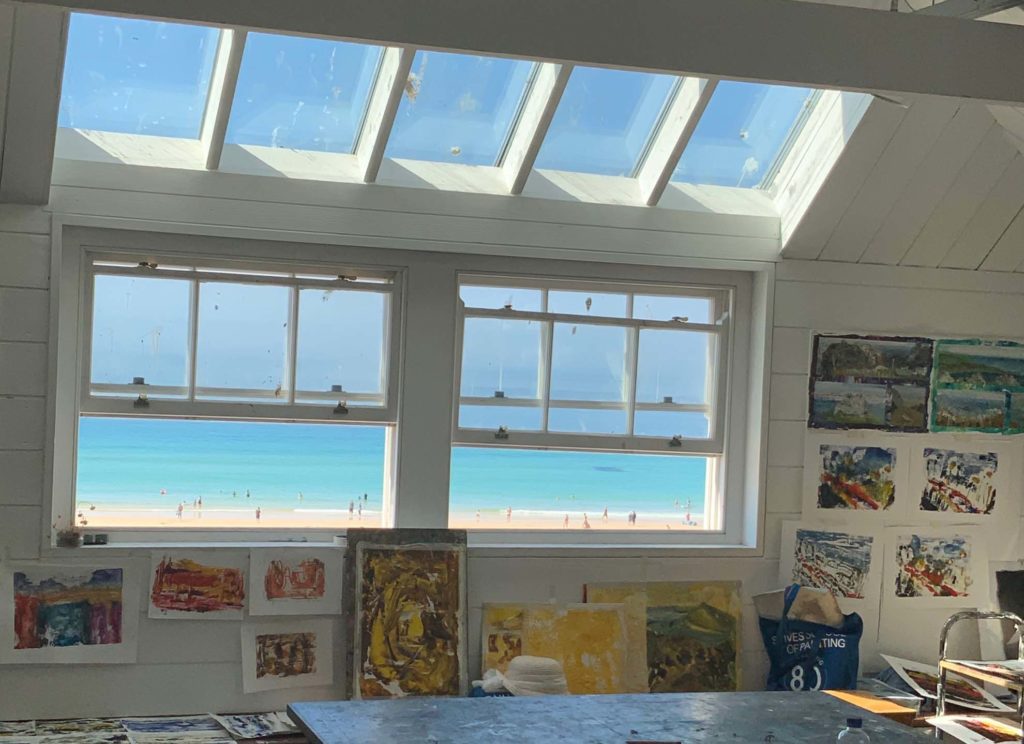 Develop a new understanding and confidence in your use of colour. The Bauhaus artist and teacher Johannes Itten contrasted with the more lyrical approach of Winifred Nicholson are the principal inspiration for this exciting practical course.
Explore the difference between the scientific versus emotional approach to colour. How do we balance the heart and the mind as artists when we paint?
Learn to enrich and enhance your application of colour. Benefit from structured exercises, using imagery from inside and outside the studio, to revitalise your studio practice and awaken your eyes to new colour and painterly possibilities.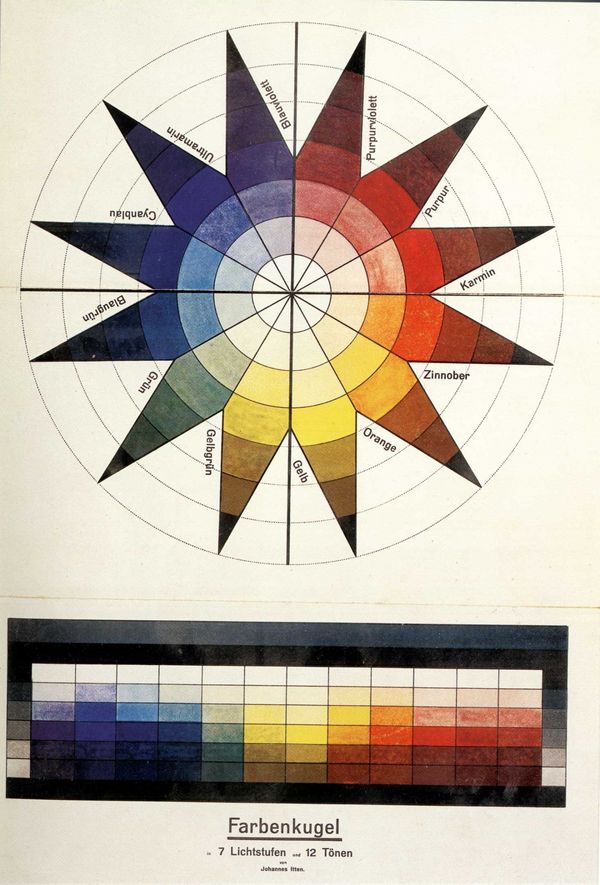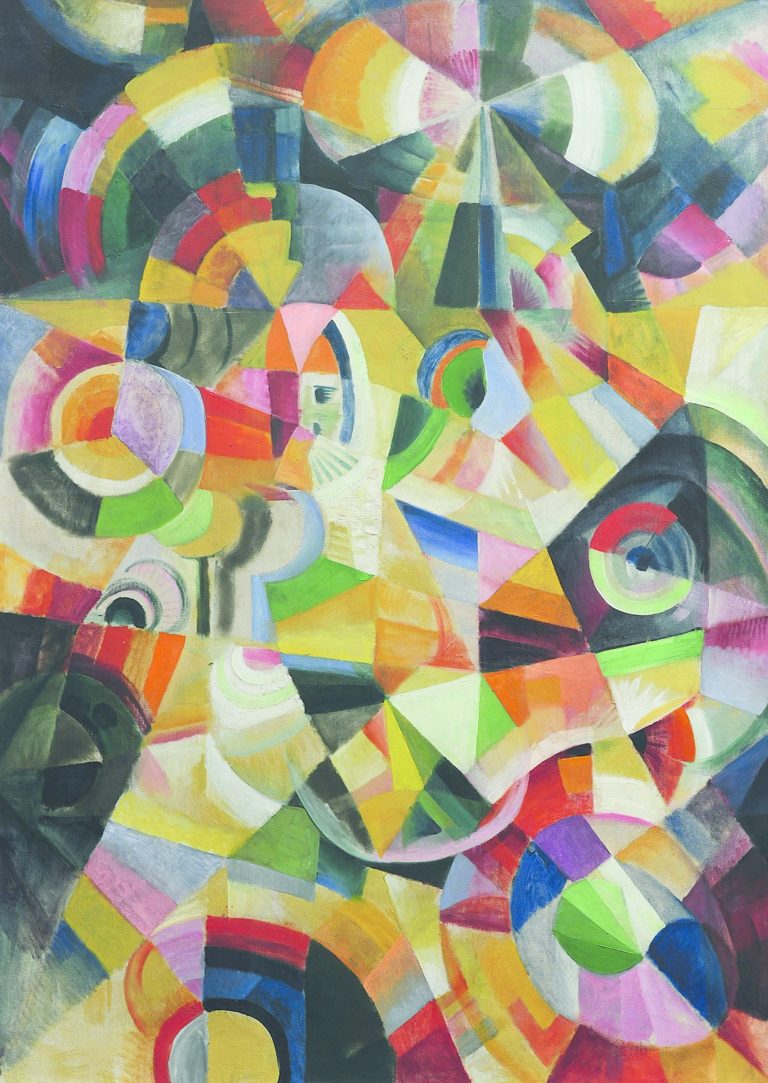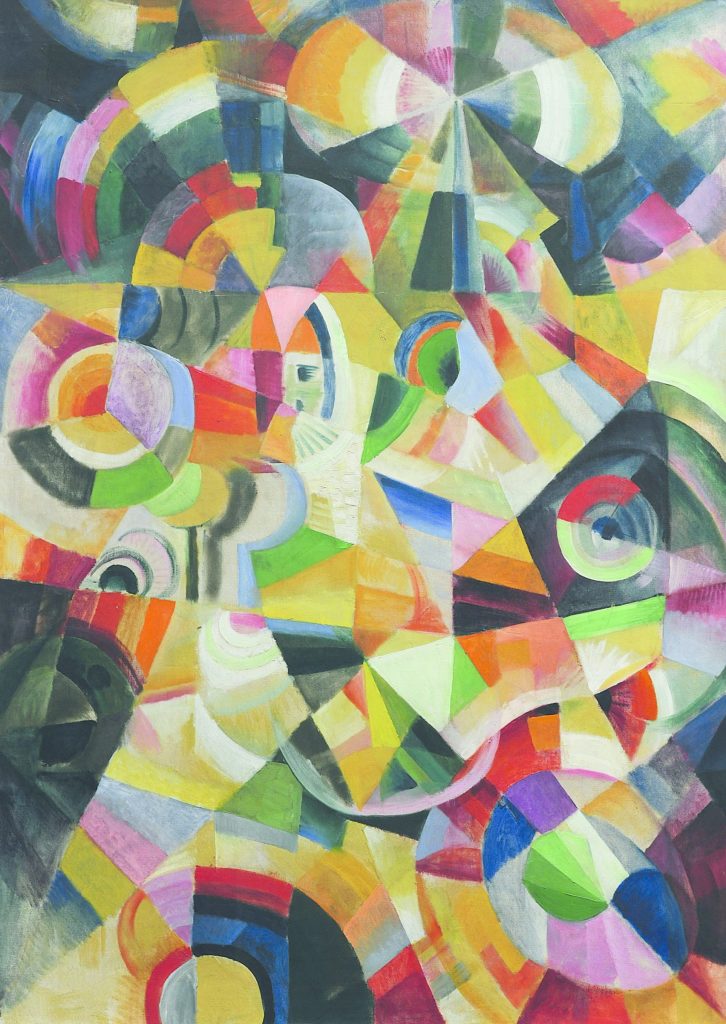 Day to day plan
This is a rough indication of what to expect over the course. However sometimes the structure of the days may alter depending on the nature of the group and weather.
Day 1
A day of demonstrations, exercises and painting, using oil paint. Based on Itten, we will explore contrasts of light/dark, warm /cool and complimentary colours. The focus will be on the relationship of tone to colour, saturation, tints and shades. After drawing in charcoal, working broadly from still life, we will use non-local colour to create a convincing image.
Day 2
We will start the day looking at the sketchbooks of Barbara Rae, Turner, Percy Kelly and others, then go out sketching to create tonal and line drawings with strong ,dynamic compositions. Back at the studio, we will mix a range of greys from complimentaries and develop paintings using a limited colour palette.
Day 3
A day starting with the wonderful paintings of Winifred Nicholson, and a consideration of her essay 'A Liberation of Colour'. This is a less cerebral approach and provides a valuable contrast to Itten. We will paint swatches according to the chart in 'A Liberation of Colour' then each student will develop a small array of harmonious colours. We will conclude by comparing their results with those of the students of Johannes Ittens.
What will I learn?
A good understanding of the relationship of tone to colour
Enhanced visual awareness of colour nuances
More self-awareness of colour preferences
New paint mixing/handling skills
Better understanding of composition, tone and line
Who would this course suit?
The course would suit those who would like to develop their confidence in the use of colour and handling paint. There will be a focus on expressive mark making with an abstract approach. There will be time spent out in the landscape so ideal for those who like to spend time working outside.
Hearts and Minds: Colour Theory in Practice
Mixed Media / Oil – Materials included
Sorry, this course is not currently available
What to Bring
Our studios are fully equipped and we provide you with all the materials you need for your course. However, if you have a favourite set of brushes or any specialist materials that you would prefer to use, please bring them with you.
Timings and Breaks
The first day starts at 10am and finishes at 4.30pm, please aim to arrive ten to fifteen minutes before the start time. Please wear a mask on arrival.
All course days after that start at 9.30am and finish at 4pm and there will be an hour for lunch. There are plenty of nearby places to eat and we will serve tea and coffee at break times during the day.
What our students say
'I wanted to just say how ABSOLUTELY BRILLIANT Jill's course is!!!
 There is no way i can do all the tasks she has set because she is SO interesting and has covered so much ground – but I have notes on everything and am researching masses of stuff. It's been truly wonderful so far! 
 I Have colour wheels done, collage work, colour charts, notes on the painters she has referred to – and have lists and lists of wonderful tasks to do for months hence!
 Can't wait for part 2 on Friday.  please extend my appreciation and thanks to her. It really is fun and have spent all day glued to my painting table – one day I will actually come to the School again! Until then – this is GREAT!'   
'I can honestly say that it was one of the best presentations I have ever seen, either live or online.  Jill knew her subject intimately and was so well -prepared and so brilliant in her demonstrations. 
Her love for colour and complicated colour theory  shone through her talk and the depth of her knowledge was obvious but presented in an interesting and easily assimilated way' 
Jill was incredible. So generous with all her knowledge. Creative and adaptable delivering a fun and informative three days in a great environment.
Jill was incredible. So generous with all her knowledge. Creative and adaptable delivering a fun and informative three days in a great environment.
I really felt inspired by the colour theory session with Jill. She really brought the subject alive and was very generous with both her knowledge of art history and her demonstrations of different techniques!
Jill was wonderful- so supportive, so enthusiastic and incredibly generous with her knowledge – which is extensive!
Jill, our tutor, is an exceptional artist who imparted a phenomenal amount of knowledge on colour. She encouraged each student to reach beyond the potential they thought they had and succeeded. A thoroughly enjoyable experience.
Jill, our tutor, is an exceptional artist who imparted a phenomenal amount of knowledge on colour. She encouraged each student to reach beyond the potential they thought they had and succeeded. A thoroughly enjoyable experience.
FAQs
Our Courses
How can I get help in choosing a course?
Our friendly expert staff are always happy to discuss your needs and our courses in more detail to help you with your decision. Please call us on 01736 797180
How do I get my work home?
Tutors have special techniques for transporting oil paintings and the school has plastic folders available in our shop for £3.50 or do bring a portfolio.
For international students we are happy to arrange transportation of your work back home.
What do I need to bring?
Absolutely nothing! All materials and aprons are provided although some people do like to bring their own set of brushes.
What do I do for lunch?
Courses allow an hour's break for lunch and there are numerous places nearby or you are welcome to bring a packed lunch into the studio.
What times do courses run?
Most of our courses start at 10am and end at 4.30pm on the first day. Subsequent days we start at 9.30am ending at 4pm.
Weekend Courses run 10am – 4pm on the first day but the final day starts at 9.30 and ends at 3.30 with a short lunch break to enable people to get home that evening.
Do you have to be experienced to come to the School?
The School is a very friendly and welcoming place for all ages and experience. Our drop-in life classes and August half-day workshops are ideal for those wanting to have a go for the first time. Most of our longer courses are also fine for novices.
If any of the courses do need a bit of experience we flag this up in the brochure and on the website.
Booking a Course
Can I pay by cheque?
Please get in touch by phone and we can hold your place for a few days whilst you post your cheque (made payable to: St Ives School of Painting) to us at St Ives School of Painting, Porthmeor Studios. St Ives TR26 1NG
How can I reserve a place?
We will hold a provisional reservation for 24 hours if you give us a call whilst you find accommodation. Otherwise please book online or by telephone 01736 797180.
You can reserve a place with a £100 deposit; balance is due 12 weeks before course start date.
About St Ives
Where do I park?
The nearest long stay public car parks are the Island and Barnoon both 5 minute walk away. In the peak summer months it may be easier to park at the big top car park by the leisure centre and walk down into town. If you don't fancy the walk up the hill at the end of the day there is a shuttle bus which runs from outside the cinema.
How do I get there?
Public Transport: If you are coming from further afield the main train line runs into St Erth which is a 15 min taxi ride away or you can take the St Ives Bay Line which runs approx. every 30 minutes. The School is a 10 minute walk from St Ives station.
Driving: M5 will take you to Exeter where we recommend that you take the A30 across Bodmin Moor and into Cornwall. After passing Hayle, leave the A30 at St Erth roundabout for St Ives. Turn right at the second roundabout. This road will take you through Lelant and Carbis Bay into St Ives.
Where can I stay?
St Ives has a huge selection of hotels, guest houses and self catering accommodation to choose from. Please browse the art holidays St Ives section on our website and give us a call if you would like any help.