Course details
Work with Kitty Hillier, an artist based in Penryn whose work is currently on view in Newlyn Art Gallery's exhibition 'We Are Floating in Space.'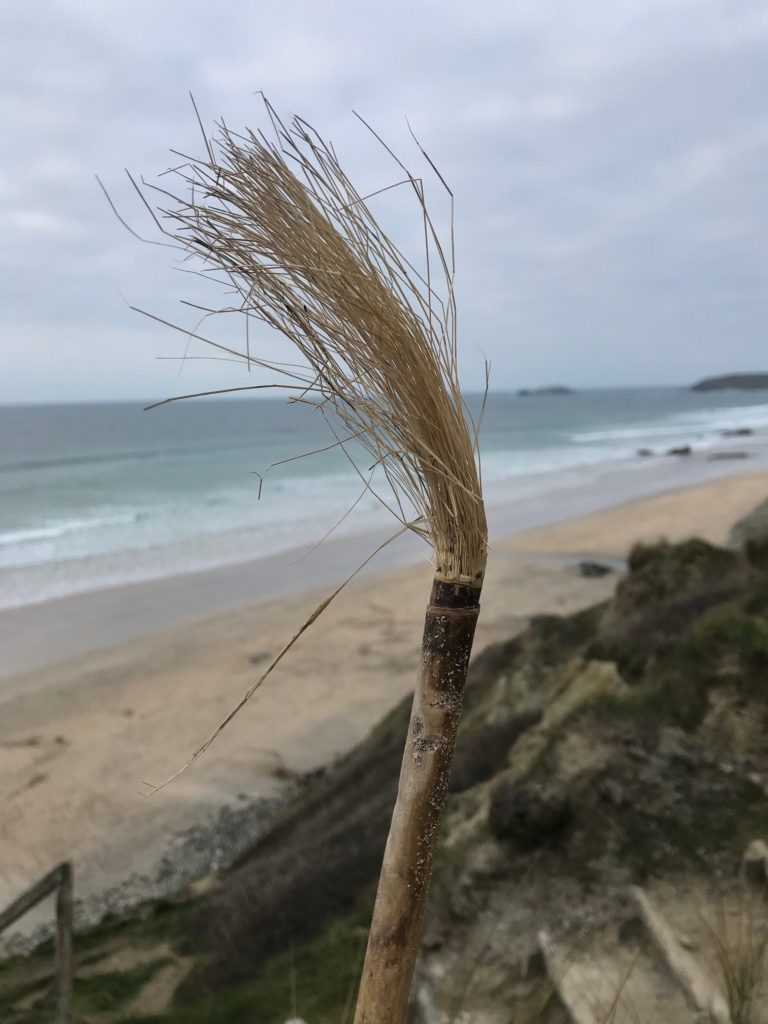 Sunday Kids Art Club – Making tools to experiment with painting
Waterbased / Still Life – Materials included
Kitty will show you some easy ways to design and build your own drawing and mark-making tools, as many artists have done before including some of the legendary St Ives artists.
You will use found materials like seaweed, shells and wood, along with string, wire and bamboo to assemble your own unique 'brushes' which you can then try out on different surfaces to explore the variety of marks you can make. You will then draw a vibrant Summer still life in the studio, using your new tools and colourful water-based inks.
This workshop will expand your mark-making know-how and help you loosen up in your approach to painting and give you more confidence to play and take risks.
We are happy to continue to offer limited FREE Scholarship places for those on low income. Please contact Cat Lee Youth Arts Manager for a Scholarship application form to apply cat@schoolofpainting.co.uk.
For children aged 7-10, this is a Kids Art Club like no other, where children get to work on easels and use the same high art quality materials as our adult courses. They are taught by experienced artist tutors and start to take their first steps as Young Artists.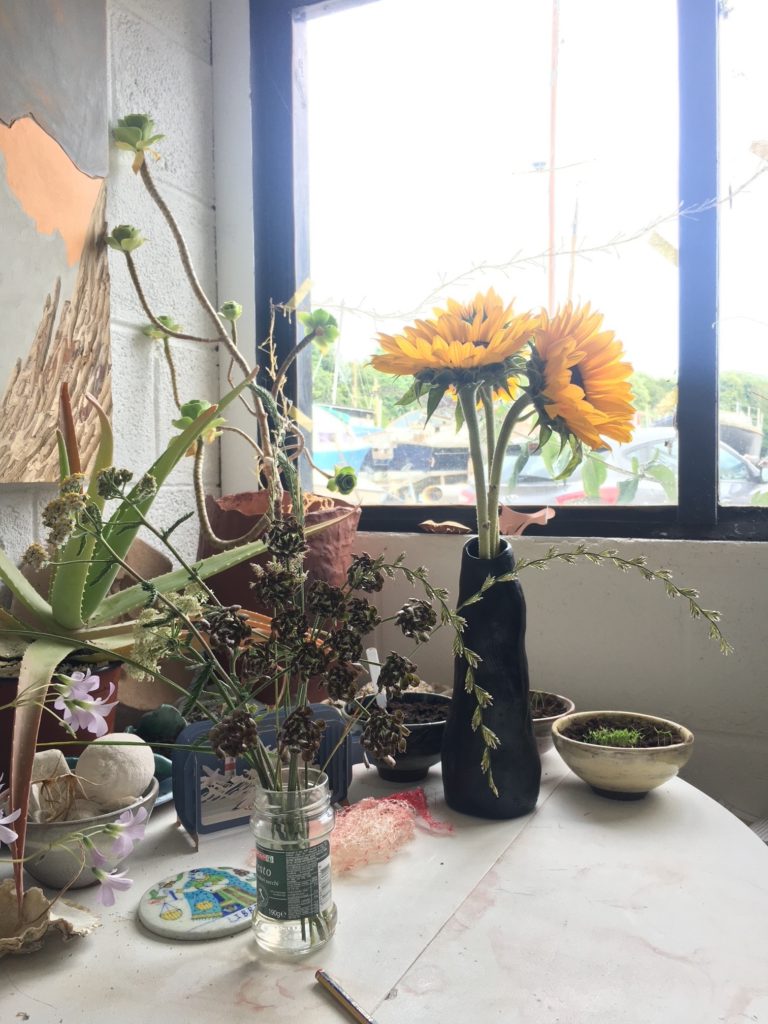 What to Bring
Our studios are fully equipped and we provide you with all the art materials you need for your workshop so just bring yourself and lots of enthusiasm!
The class will be held in the ground floor studio at the School of Painting.
Timings & Breaks
The workshops start at 10am and finish at 12pm. We will have a comfort break in the middle.
Young people will need to be aware of social distancing and sanitise regularly.
Meet Your Tutors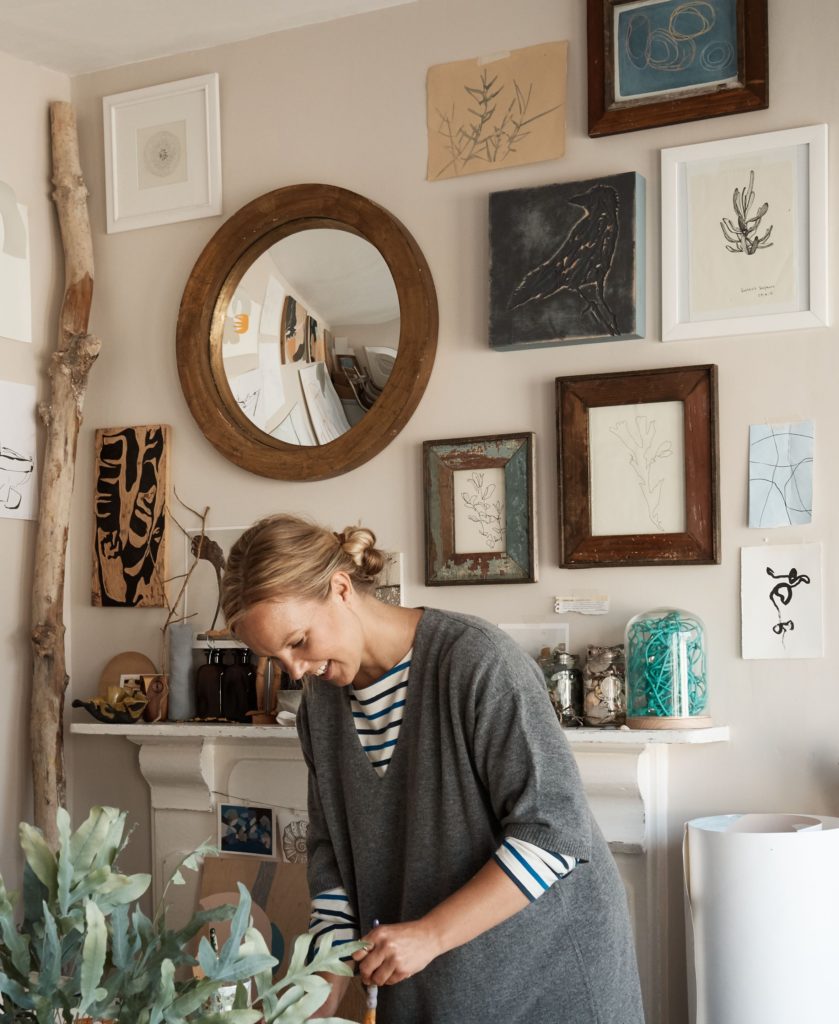 Kitty Hillier
"It's always great to hear that after trying some of these quick mark-making and drawing exercises, people are keen to repeat them at home regularly as a way to relax or reset. My approach encourages play, experimentation and trust in our gut intuition."
In her own practice Kitty takes inspiration from her daily walking practice around the creeks and woodland near her studio at Islington Boatyard in Penryn. Using acrylic, ink and enamel paint applied with various tools and mark-making techniques, she carves, scrapes and builds up richly layered surfaces that reflect patterns found in nature and the slow formation of structures over time.
At St Ives School of Painting we recognise our moral and statutory responsibility to safeguard and promote the welfare of children. Our Trustees, staff and volunteers share this commitment. See our Safeguarding Policy under our Quick Links in the footer.