Porthmeor Art Collective - Words : Sprayed on Concrete, Etched on Canvas
Drawing / Mixed Media / Waterbased / Abstract
Join the Porthmeor Art Collective and explore the gritty streets of 1980's New York, and the graffiti artists who told its story.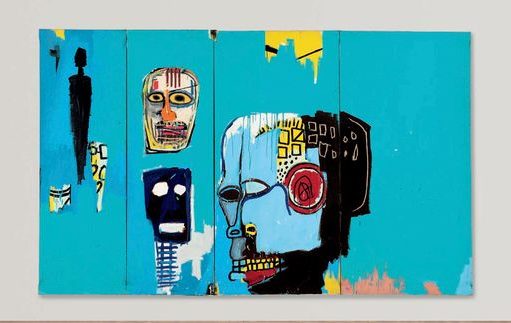 Meet your group at 4:30pm each Tuesday for an hour online session with our Youth Tutor and share your work for guidance and feedback.
Within this workshop we go to the concrete filled pavements of New York, exploring the colourful world of graffiti and the art of the 1980's. We will create exciting artworks that bridge word and image together, telling stories about ourselves and the world around us.
Porthmeor Art Collective – Words : Sprayed on Concrete, Etched on Canvas
Drawing / Mixed Media / Waterbased / Abstract
How does an online session work?
Once you have booked, we will send you a link on the Tuesday afternoon before the session begins. You can watch this on a Smart TV, PC, smartphone or tablet and even cast to your TV from your phone.
This session is two way using Microsoft Teams. You are not required to have your camera on for the whole session, only for feedback of activities, discussions and showing artwork.. You can join in on your smartphone, tablet or computer.
You do not need a Microsoft login or Teams app to join this session as long as you are using a computer. You can choose to open this in your web browser and do not need to register or have the app. If you are using your tablet or phone, it will require you to download the Teams app.
Timings and Breaks
At 4:20 pm please click the link in your email to join the live session.
We will start teaching at 4.30 pm and expect the session to last one hour.
What to Bring
A photograph or a memory of a moment in your life that means a lot to you.
Acrylic paints, paintbrushes, oil pastels, charcoal, A3 paper
Your Tutor
Caleb Richards – Youth Artist
Caleb is an emerging young artist, residing on the shores of Cornwall. While studying at Plymouth College of Art and Camberwell College of Art, Caleb developed a passion for painting, a sharp eye for satire and a love figurative art. Through his practice, he creates pulsating images with bold colours, often poking fun at the socio-political landscape.
He cites Fauvism, neo-expressionism and jazz as being significant influences and can't wait to help you all unleash your inner artist!
Our tutors are all DBS checked and the online platform we use monitored at all times, sessions are password protected. Check out our Safeguarding policy.
We have an online workshop Risk Assessment in place. To view it click here.