Course details
Inspired by the semi-abstract modernist tradition of St Ives, experienced woodblock artist Adrian Holmes teaches you to compose, carve and print your own designs using authentic Japanese tools and paper.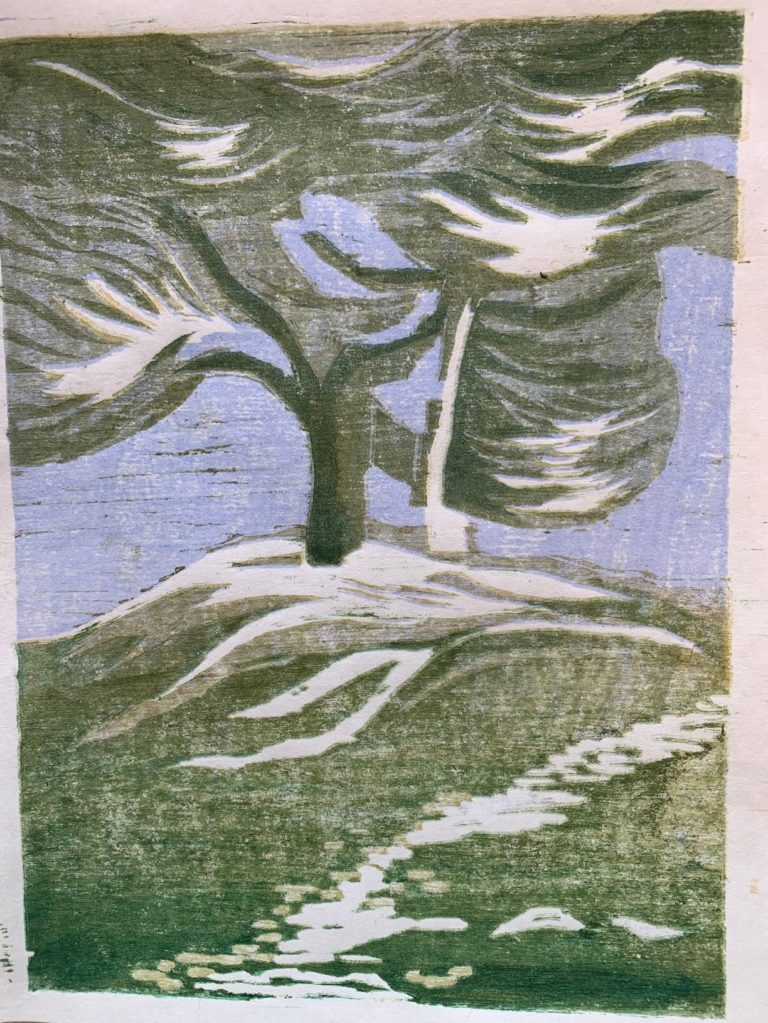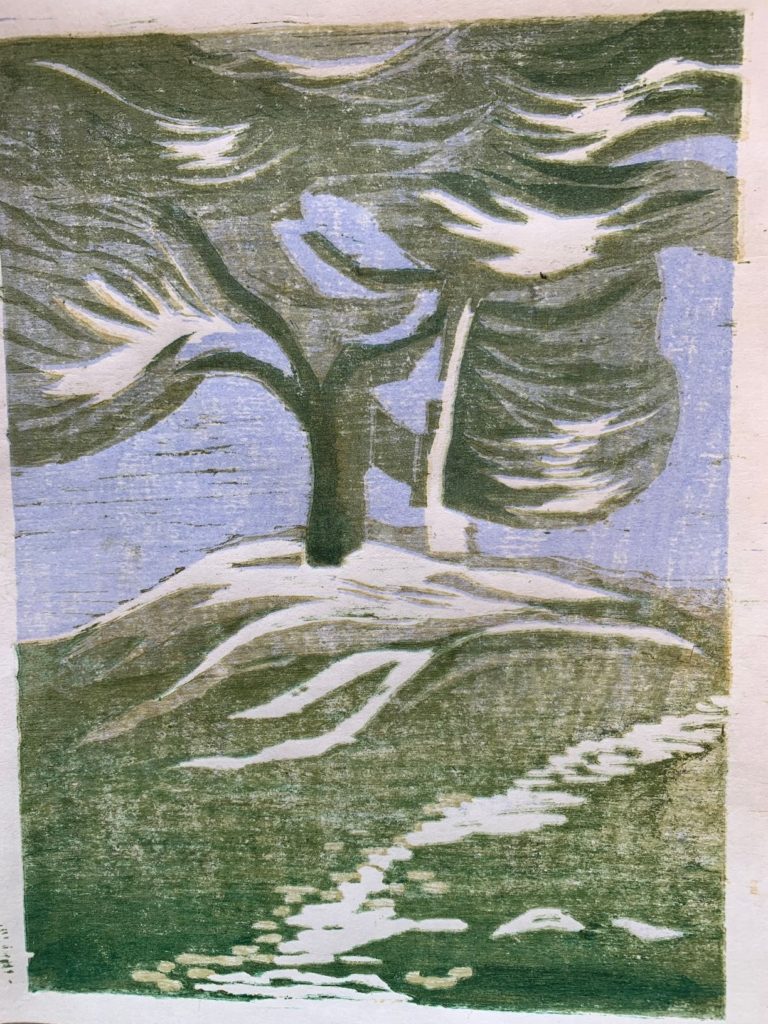 A contemporary take on the centuries old process of Japanese woodblock printing, this course uses traditional tools to create modern masterpieces. Inspired by the semi-abstract modernist tradition of St Ives, practitioner Adrian Holmes teaches you to compose, carve and print your own designs using authentic Japanese tools and paper.
The course includes a visit to the Barbara Hepworth Museum and Sculpture Garden to gather inspiration for your prints.
This is a non toxic waterbased technique that you can do from your own kitchen table once you have the equipment. This course is an ideal way of trying it out under expert guidance. A calming, meditative practice, and an ideal way of creating if you have limited space and want to avoid nasty chemicals.
You will learn both the reduction technique where you work with a single plate, and the multiple plate technique, where over several days you carve a plate for each layer. The four days give you the time needed to absorb the new techniques and enjoy the process.
Practitioner Adrian Holmes gives you an insight into his extensive knowledge of the woodblock printing tradition. Having lived and practiced woodblock printing in Japan for many years, Adrian journeys there each year to continue his personal study of the art and the sosaku hanga movement that emerged in the 20th Century, around the same time as British modernism was taking off.
Translated literally as 'creative prints', sosaku hanga emphasises the artist's need for autonomous self-expression in the drawing, carving and designing of prints.
This 4 day course includes a visit to the famous Barbara Hepworth Museum and Gardens to explore the artist's simple and shapely sculptures inspired by the rocks and lines of the Cornish coast.
Learn to extract essential forms inspired from your visit and simplify them into semi-abstract designs. This is a wonderfully unique opportunity to engage with traditions from both Japan and St Ives to produce ethereal, experimental prints.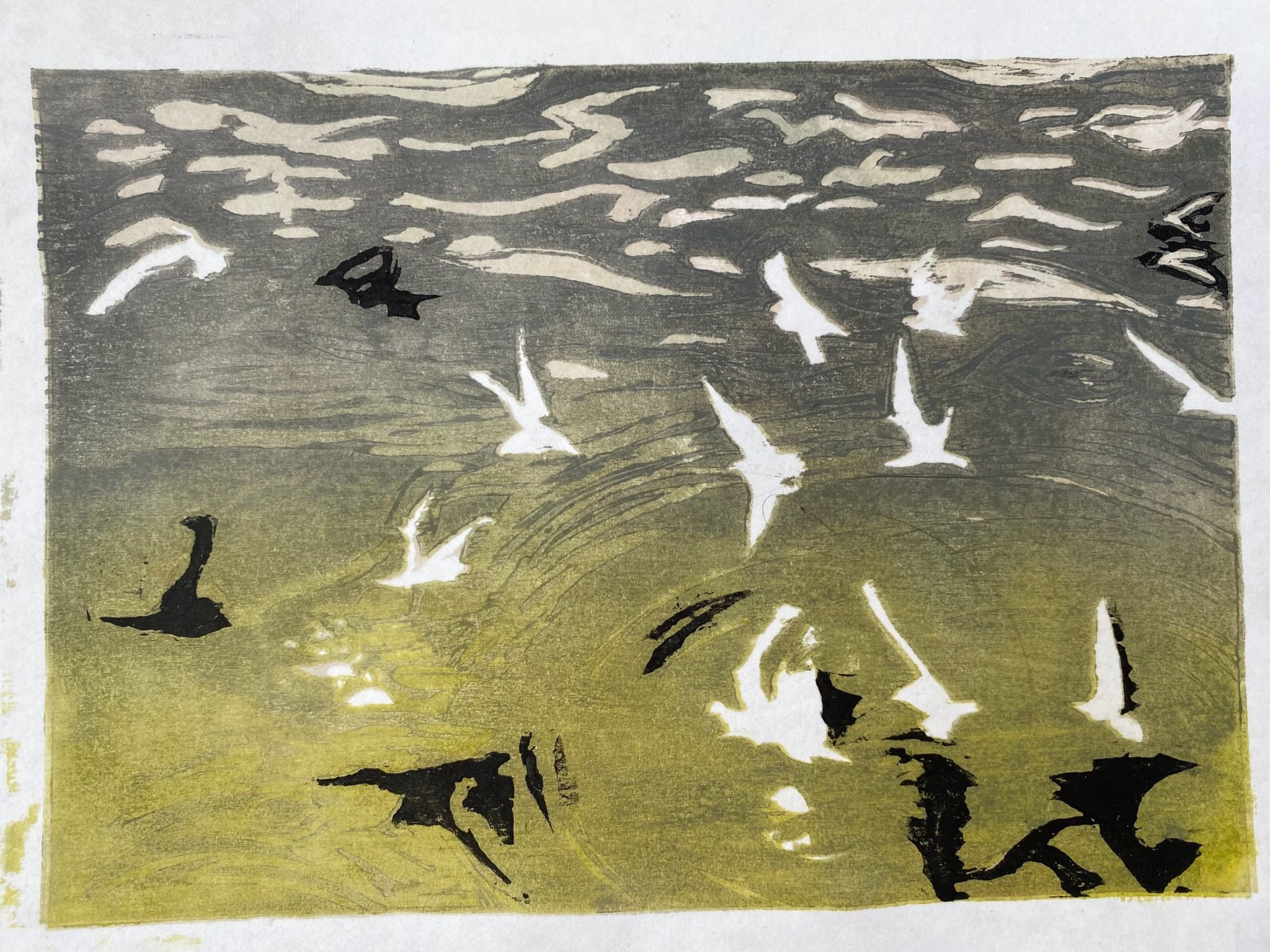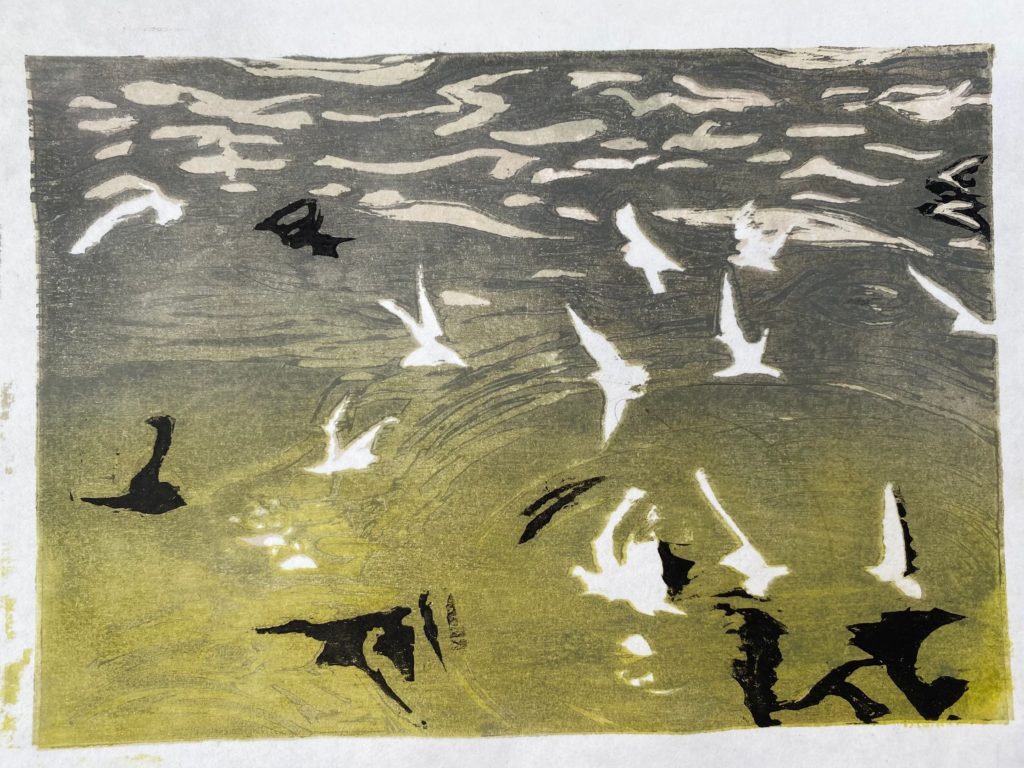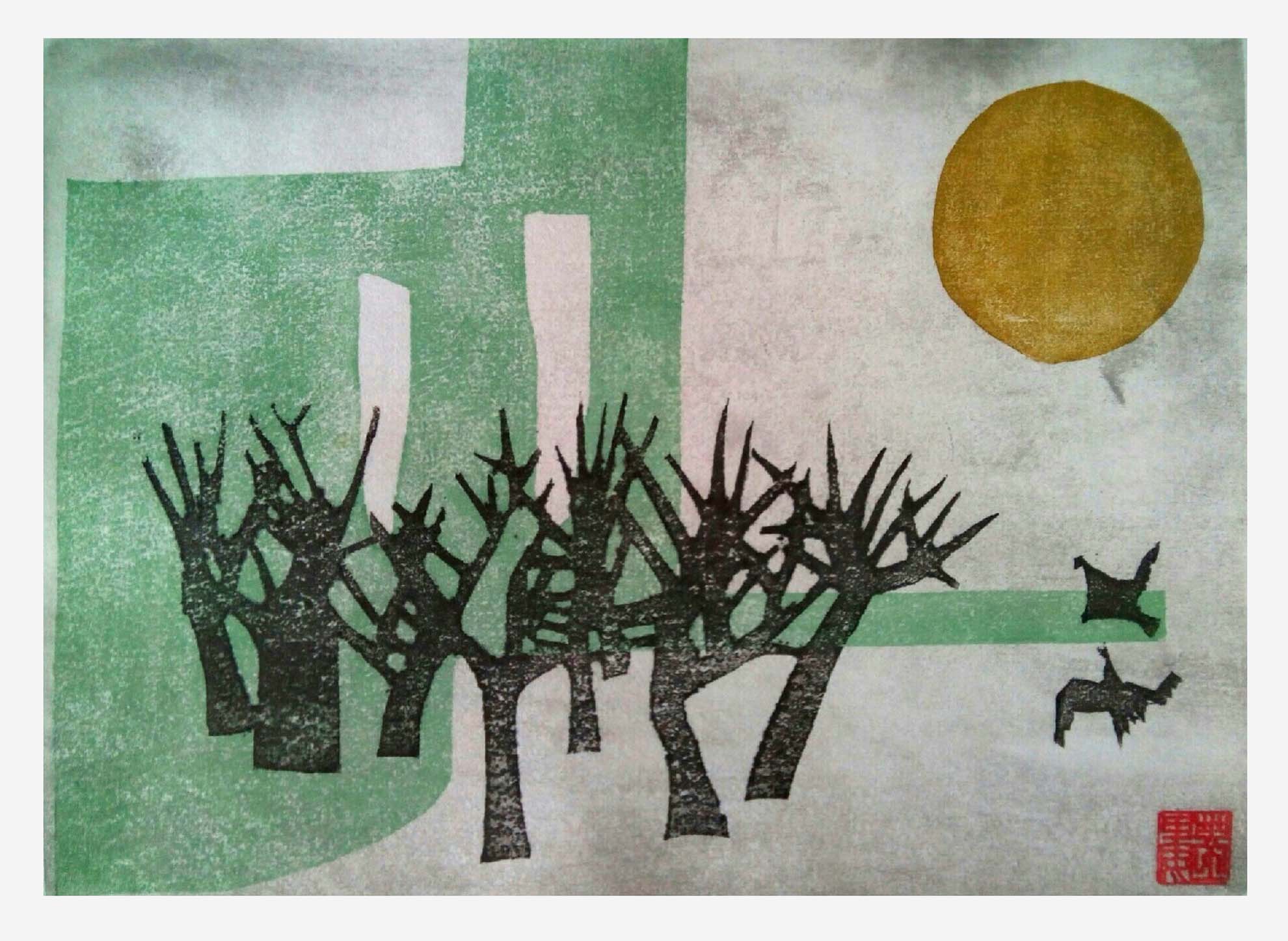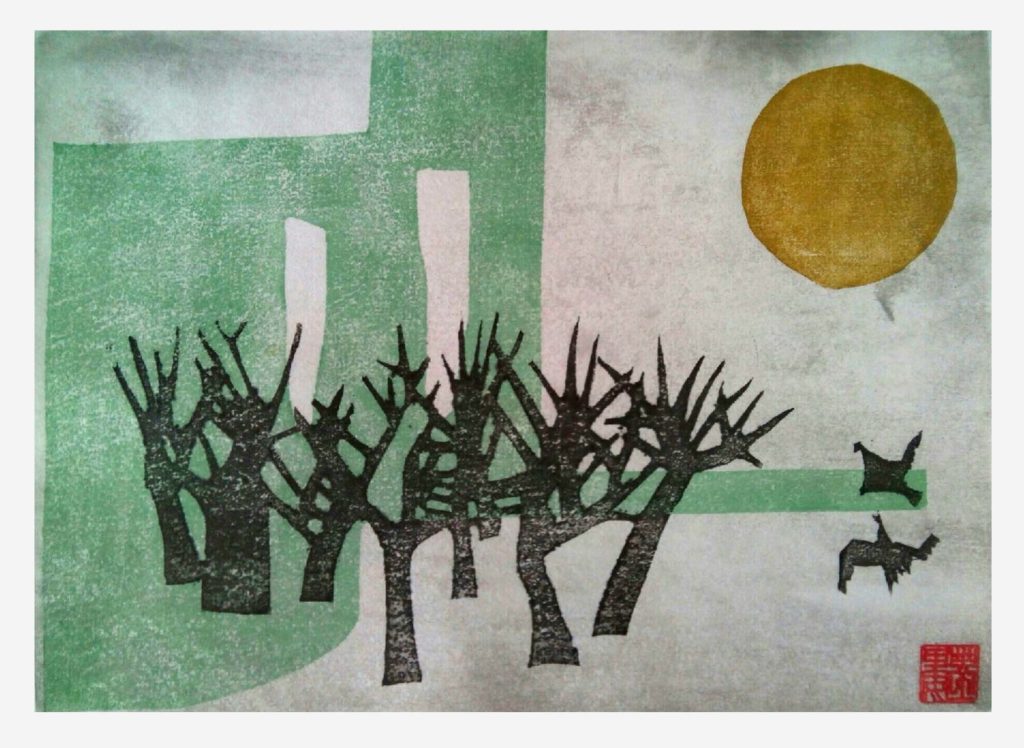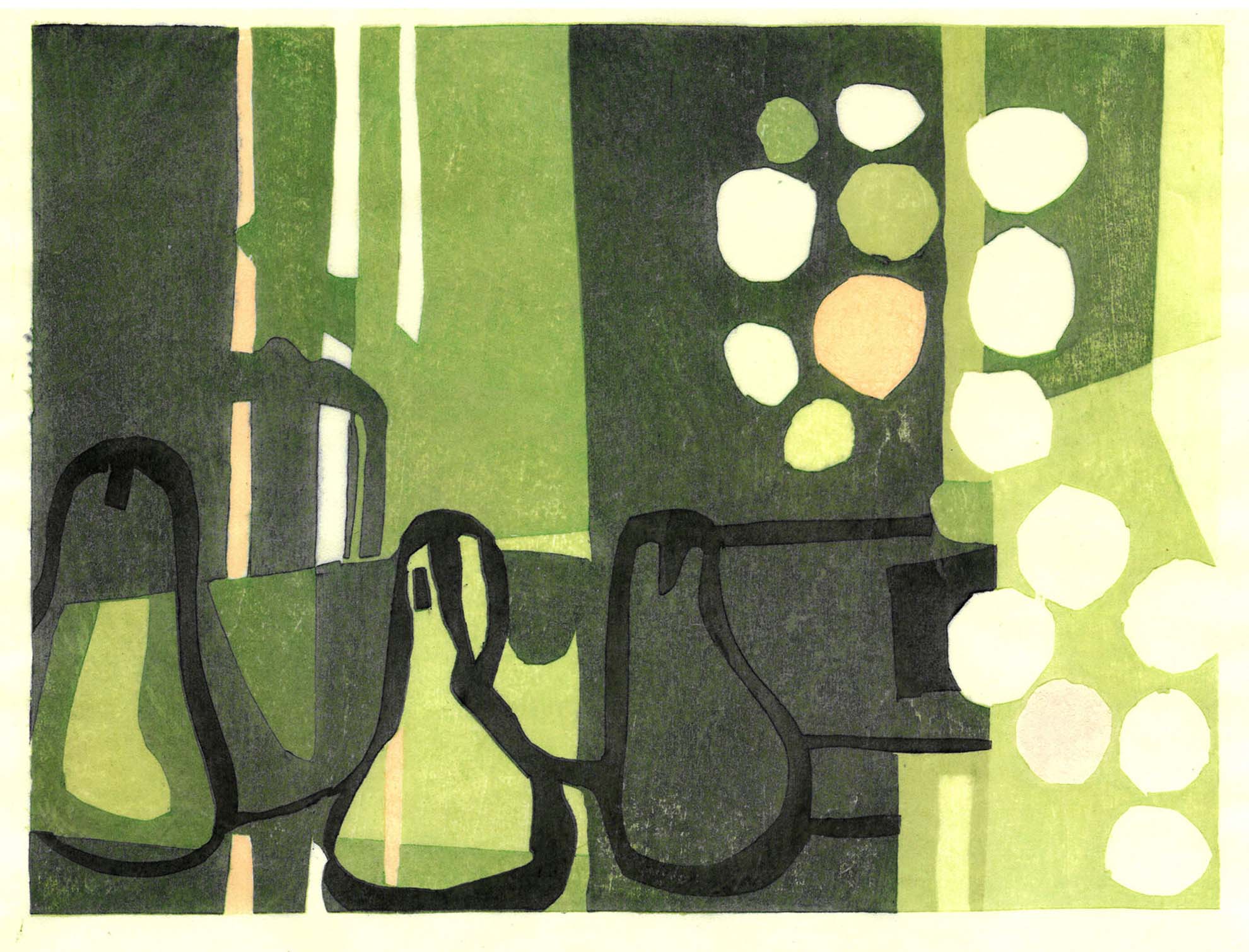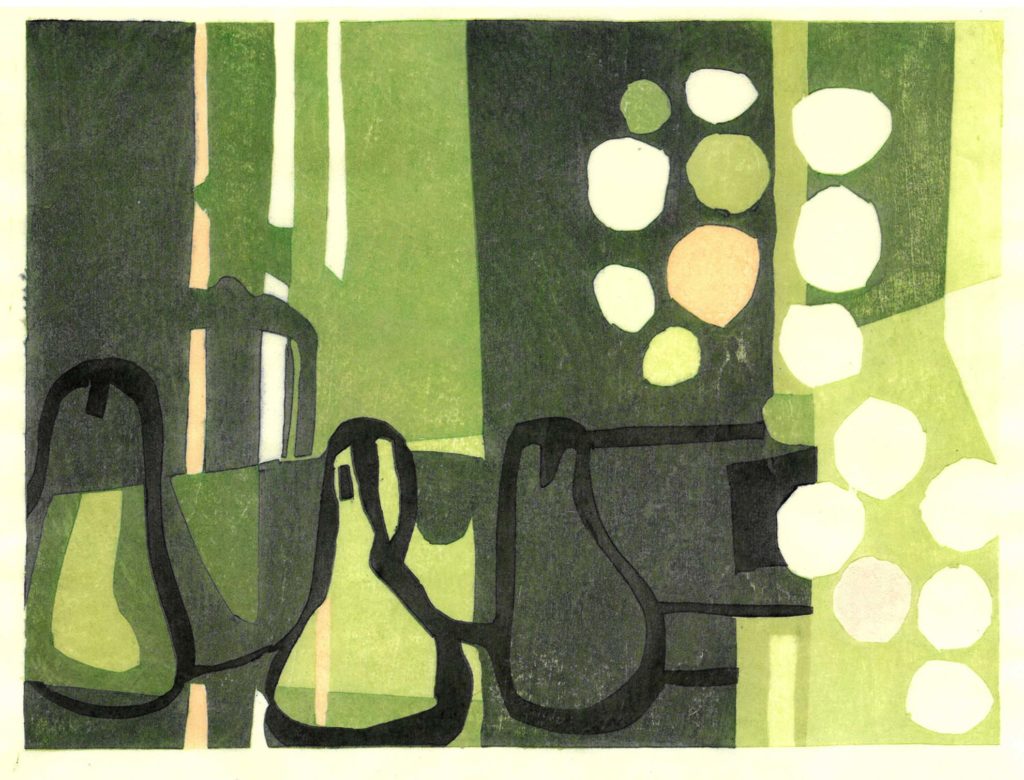 Day to day plan
This is a rough indication of what to expect over the course. However sometimes the structure of the days may alter depending on the nature of the group and weather.
Day 1
Adrian will introduce you to the process and history of Japanese woodblock, as well has its modern application in the course. There will be a trip to Barbara Hepworth Museum and Sculpture Garden to gather information. Discuss the inspiration for your prints 1-1 with Adrian and develop your image using mark making, collage and cut outs. Learn to transfer ready for carving and then launch into reduction.
Day 2
Spend the day carving the wooden plates that will make up your final design. Learn to work with the grain and tools to create clean and precise lines.   Begin printing from first carving and then continue with further prints. By the afternoon we will move on to the multi plate technique to learn how to create layered prints.
Day 3
Learn through demonstration and practice about the different elements of the printmaking process. Get insight into creating colour density and layering your plates to produce a final piece
Day 4
Continue to build up your layers, enriching colour density. At the end of the final day the group comes together to look at the prints produced with the two different techniques.
What will I learn?
The confidence to create your own woodblock prints – a good understanding of the tools and craft involved. 
How to simplify an image and make it into an effective print design. 
1-1 guidance on your style and process of creating semi-abstract work
An insight into colour theory, particularly in relation to the printing process, how to separate an image by colour and use watercolour to achieve different intensities of colour. 
An understanding of traditional techniques, tools and materials in a modern context.
Who would this course suit?
This course is suitable for newcomers to printing or art of any kind. It can be hard on the wrists due to the amount of carving involved. If you have experience with other printmaking processes such as lino, this is a chance to get an insight into its traditional predecessor.
If you have an interest in Japanese culture, learning a printing process that is totally sustainable, have some watercolour experience or any of the above, this course is a rare opportunity to take those interests into uncharted territory and learn something completely new.
Taught by
Adrian Holmes is a print maker devoted to Japanese printmaking. He fell in love with this medium whilst living in Japan and began to study this beautiful craft and its techniques. He divides his time between his art practice, teaching woodblock printmaking in the Southwest and continuing his dedicated study of woodblock printmaking in Japan. Adrian is currently based at Krowji studio in Cornwall.
What to Bring
Our studios are fully equipped and we provide you with all the materials you need for your course. However, if you have a favourite set of brushes or any specialist materials that you would prefer to use, please bring them with you.
Timings and Breaks
The first day starts at 10am and finishes at 4.30pm, please aim to arrive ten to fifteen minutes before the start time.
All course days after that start at 9.30am and finish at 4pm and there will be an hour for lunch. There are plenty of nearby places to eat and we will serve tea and coffee at break times during the day.
What our students say
The course was well structured and balanced with an excellent tutor to guide us through the steps. I have already recommended the course to a friend.
Adrian Holmes has an efficient but friendly and approachable personality, very encouraging.
Adrian Holmes has an efficient but friendly and approachable personality, very encouraging.
FAQs
Studio Courses
How can I get help in choosing a course?
Our friendly expert staff are always happy to discuss your needs and our courses in more detail to help you with your decision. Please call us on 01736 797180
How do I get my work home?
Tutors have special techniques for transporting oil paintings and the school has plastic folders available in our shop for £3.50 or do bring a portfolio.
For international students we are happy to arrange transportation of your work back home.
What do I need to bring?
Absolutely nothing! All materials and aprons are provided although some people do like to bring their own set of brushes.
What do I do for lunch?
Courses allow an hour's break for lunch and there are numerous places nearby or you are welcome to bring a packed lunch into the studio.
What times do courses run?
Most of our courses start at 10am and end at 4.30pm on the first day. Subsequent days we start at 9.30am ending at 4pm.
Weekend Courses run 10am – 4pm on the first day but the final day starts at 9.30 and ends at 3.30 with a short lunch break to enable people to get home that evening.
Do you have to be experienced to come to the School?
The School is a very friendly and welcoming place for all ages and experience. Our drop-in life classes and August half-day workshops are ideal for those wanting to have a go for the first time. Most of our longer courses are also fine for novices.
If any of the courses do need a bit of experience we flag this up in the brochure and on the website.
Booking a Course
Can I pay by cheque?
Please get in touch by phone and we can hold your place for a few days whilst you post your cheque (made payable to: St Ives School of Painting) to us at St Ives School of Painting, Porthmeor Studios. St Ives TR26 1NG
How can I reserve a place?
We will hold a provisional reservation for 24 hours if you give us a call whilst you find accommodation. Otherwise please book online or by telephone 01736 797180.
You can reserve a place with a £100 deposit; balance is due 12 weeks before course start date.
About St Ives
Where do I park?
The nearest long stay public car parks are the Island and Barnoon both 5 minute walk away. In the peak summer months it may be easier to park at the big top car park by the leisure centre and walk down into town. If you don't fancy the walk up the hill at the end of the day there is a shuttle bus which runs from outside the cinema.
How do I get there?
Public Transport: If you are coming from further afield the main train line runs into St Erth which is a 15 min taxi ride away or you can take the St Ives Bay Line which runs approx. every 30 minutes. The School is a 10 minute walk from St Ives station.
Driving: M5 will take you to Exeter where we recommend that you take the A30 across Bodmin Moor and into Cornwall. After passing Hayle, leave the A30 at St Erth roundabout for St Ives. Turn right at the second roundabout. This road will take you through Lelant and Carbis Bay into St Ives.
Where can I stay?
St Ives has a huge selection of hotels, guest houses and self catering accommodation to choose from. Please browse the art holidays St Ives section on our website and give us a call if you would like any help.