Course details
If you're drawn to abstraction but aren't sure where to begin, this course shows you how to express your ideas using drawing, sculpture and painting.
Do you need a relief from painting the same thing? Are you drawn to abstract paintings but struggle to get your own paintings to work for you? Confounding the idea that abstraction can't be taught, artist tutor Camilla Dixon takes you step-by-step from simply reproducing what you see to actively expressing and engaging with it. Create work that connects with ideas about the world around you, rather than just representing it in this energising and accessible course. This is ideal for those painters looking to refresh their painting or for those needing a way to get started with abstraction.
Begin by experimenting with drawing techniques, exploring possibilities in the familiar and getting in touch with your interpretive faculties. Find that new ways of drawing lead to new ways of seeing and form a technical foundation for more expressive work later in the course. It is the 3-D aspect is the thing that really makes this course very different to other painting courses.
This is when you get the opportunity to use unconventional materials which enables a thorough development process even in such a short time. The development process is key; it is the route to authentic abstraction (and all good art & design). We will look at the development of your visual ideas, the movement between 2 and 3 dimensions as a part of the development process, helping you to interpret the visual world through drawing to make the shift between representation and abstraction.
We will visit Tate St Ives to look at iconic works of Peter Lanyon and Ben Nicholson, artists that moved between 3D constructions and paintings to discover new ways of seeing and responding. When developing a painting on the last day we will be working in acrylics as this allows you to build up layers in a short amount of time.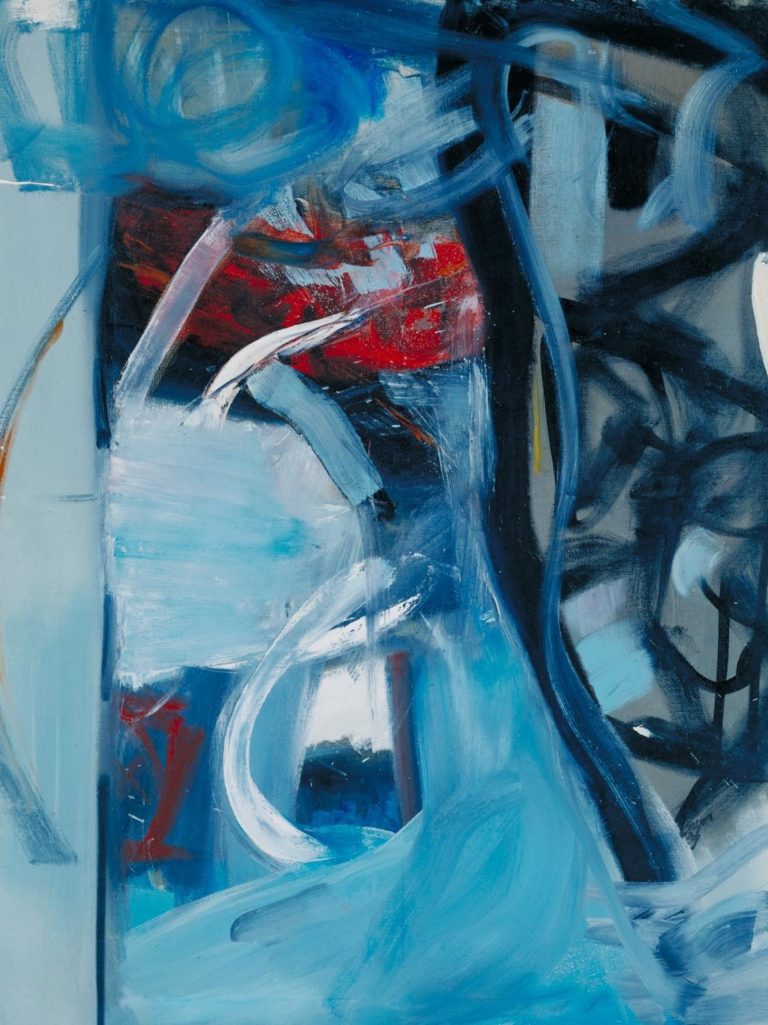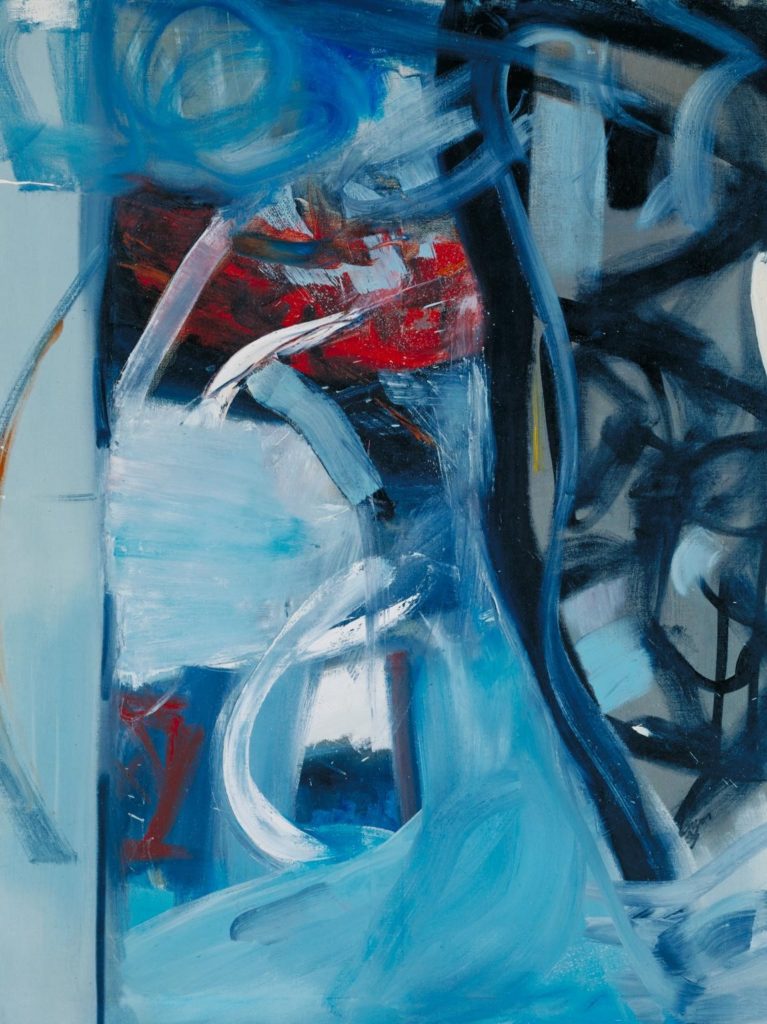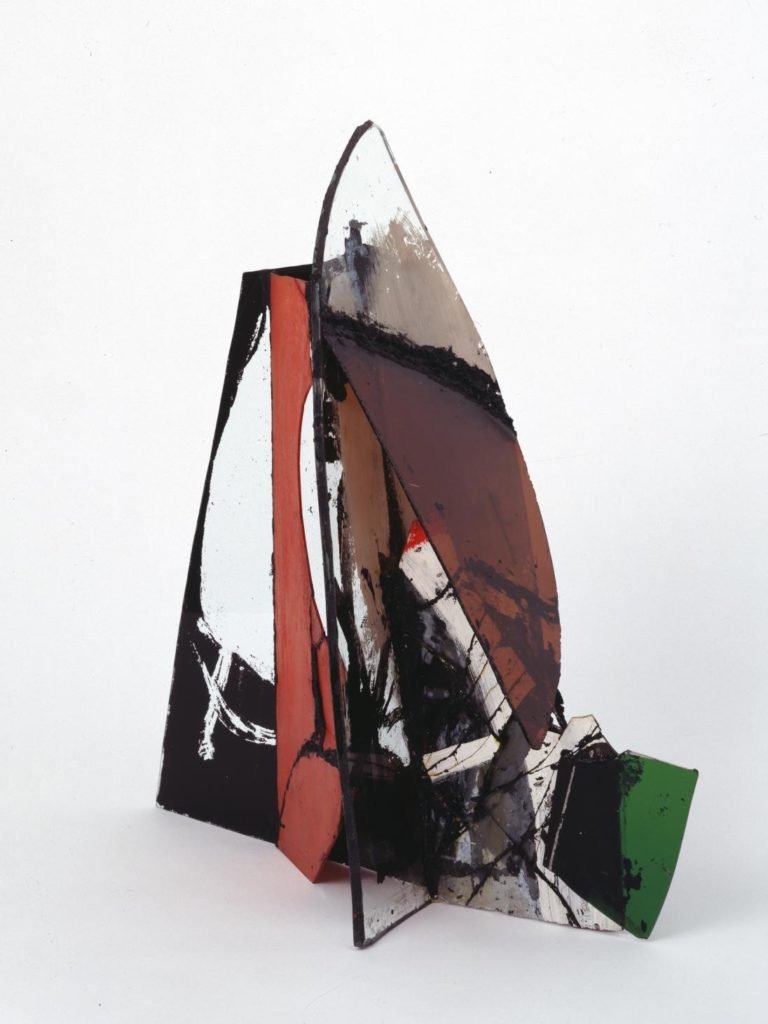 Day to day plan
This is a rough indication of what to expect over the course. However sometimes the structure of the days may alter depending on the nature of the group and weather.
Day 1
Explore different techniques of observing and interpreting your surroundings in the studio. Outside, use these techniques to explore both natural and man made elements of the landscape and start to understand the features and ideas you're engaging with. Consider how drawings could be developed using alternative media and 3D elements.
Day 2
Focus more on abstract mark making and the integration of colour. Develop your work, experimenting further with 2- and 3-dimensional possibilities. Visit Tate St Ives to look at original works by St Ives modernists.
Day 3
Work in the studio on transforming your 3D structures into a 2D painting, incorporating unconventional materials.
Day 4
Develop your painting further with guidance from your tutor.
What will I learn?
A technical foundation in abstract drawing techniques transferable to any project.
Alternative observation techniques and a greater understanding of what draws your eye and expressive attention.
Experience of a variety of unconventional materials, giving you a bolder approach to creativity.
An understanding of the principles of making abstract art and the process of abstraction.
An understanding of the possibilities of multi-dimensional working.
Who would this course suit?
This course is open to people of all experience levels that want to make abstraction less abstract! It is an ideal place to nurture your creativity and understand the process from pieces that describe to pieces that evoke.
Taught by
I find tutoring to be a constantly evolving project. It supports my creative work as it requires that I not only understand my processes but can apply them in a way that is useful to other people in their quest for creative flow. Harnessing a fluid and responsive working method, can address all sorts of practical or emotional obstacles that students face. It can be quite literally life-changing.
What to Bring
Our studios are fully equipped and we provide you with all the materials you need for your course. However, if you have a favourite set of brushes or any specialist materials that you would prefer to use, please bring them with you.
Timings and Breaks
The first day starts at 10am and finishes at 4.30pm, please aim to arrive ten to fifteen minutes before the start time.
All course days after that start at 9.30am and finish at 4pm and there will be an hour for lunch. There are plenty of nearby places to eat and we will serve tea and coffee at break times during the day.
What our students say
We had an excellent tutor in Camilla, very supportive yet challenging, on an individual level – she was very tuned in to what we each needed from her. She worked through ways of seeing and abstracting the landscape so we could unhook ourselves from merely representing the scene, in a very well paced and clear manner, and with lots of enthusiasm and encouragement. In relation to the school in general, we all received a very warm welcome from the school's various staff, including lots of small touches like tea, coffee and cakes, which I wasn't expecting! It was great that materials where provided and the location was of course outstanding!
FAQs
Studio Courses
How can I get help in choosing a course?
Our friendly expert staff are always happy to discuss your needs and our courses in more detail to help you with your decision. Please call us on 01736 797180
How do I get my work home?
Tutors have special techniques for transporting oil paintings and the school has plastic folders available in our shop for £3.50 or do bring a portfolio.
For international students we are happy to arrange transportation of your work back home.
What do I need to bring?
Absolutely nothing! All materials and aprons are provided although some people do like to bring their own set of brushes.
What do I do for lunch?
Courses allow an hour's break for lunch and there are numerous places nearby or you are welcome to bring a packed lunch into the studio.
What times do courses run?
Most of our courses start at 10am and end at 4.30pm on the first day. Subsequent days we start at 9.30am ending at 4pm.
Weekend Courses run 10am – 4pm on the first day but the final day starts at 9.30 and ends at 3.30 with a short lunch break to enable people to get home that evening.
Do you have to be experienced to come to the School?
The School is a very friendly and welcoming place for all ages and experience. Our drop-in life classes and August half-day workshops are ideal for those wanting to have a go for the first time. Most of our longer courses are also fine for novices.
If any of the courses do need a bit of experience we flag this up in the brochure and on the website.
Booking a Course
Can I pay by cheque?
Please get in touch by phone and we can hold your place for a few days whilst you post your cheque (made payable to: St Ives School of Painting) to us at St Ives School of Painting, Porthmeor Studios. St Ives TR26 1NG
How can I reserve a place?
We will hold a provisional reservation for 24 hours if you give us a call whilst you find accommodation. Otherwise please book online or by telephone 01736 797180.
You can reserve a place with a £100 deposit; balance is due 12 weeks before course start date.
About St Ives
Where do I park?
The nearest long stay public car parks are the Island and Barnoon both 5 minute walk away. In the peak summer months it may be easier to park at the big top car park by the leisure centre and walk down into town. If you don't fancy the walk up the hill at the end of the day there is a shuttle bus which runs from outside the cinema.
How do I get there?
Public Transport: If you are coming from further afield the main train line runs into St Erth which is a 15 min taxi ride away or you can take the St Ives Bay Line which runs approx. every 30 minutes. The School is a 10 minute walk from St Ives station.
Driving: M5 will take you to Exeter where we recommend that you take the A30 across Bodmin Moor and into Cornwall. After passing Hayle, leave the A30 at St Erth roundabout for St Ives. Turn right at the second roundabout. This road will take you through Lelant and Carbis Bay into St Ives.
Where can I stay?
St Ives has a huge selection of hotels, guest houses and self catering accommodation to choose from. Please browse the art holidays St Ives section on our website and give us a call if you would like any help.