A Brush With St. Ives: Art Lessons in Cornwall
As seen in…

The fishing port on England's southwest coast continues to draw artists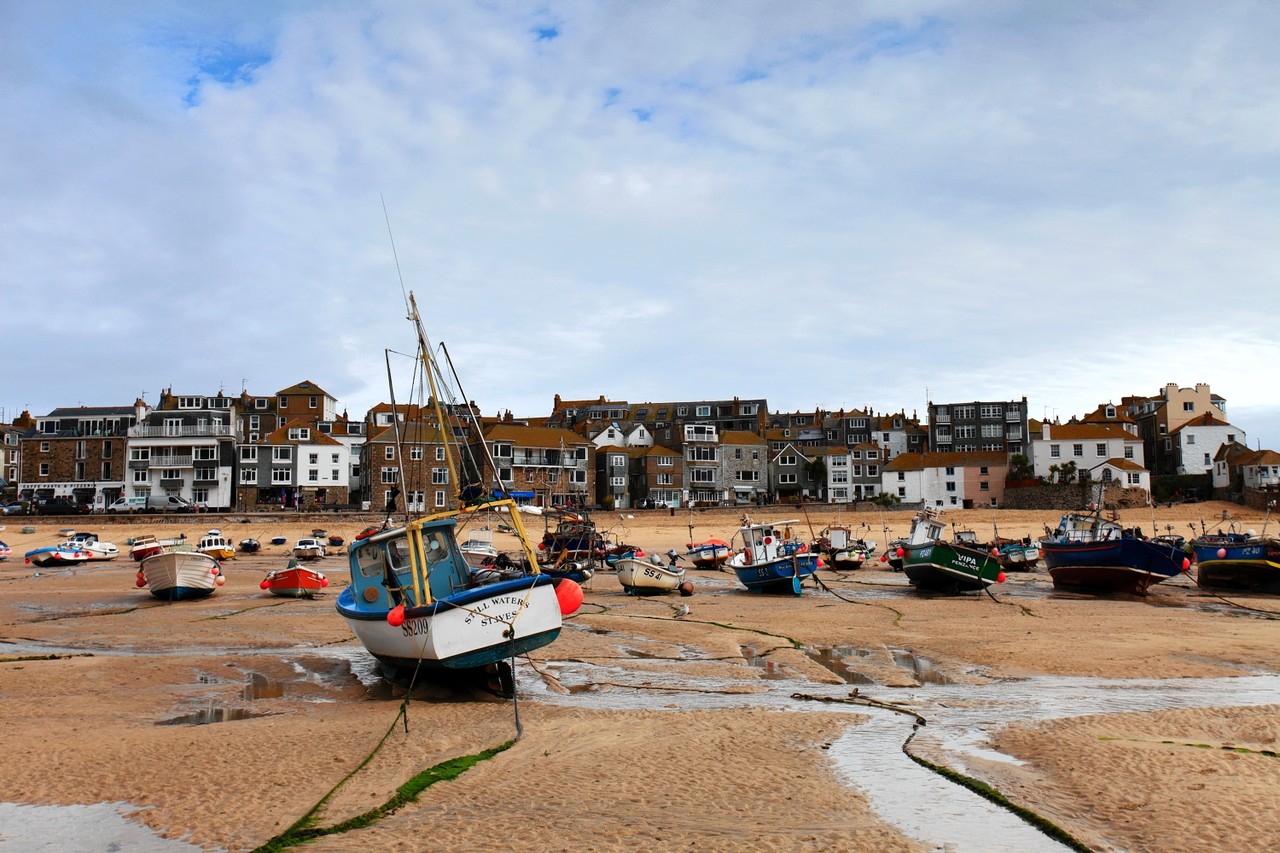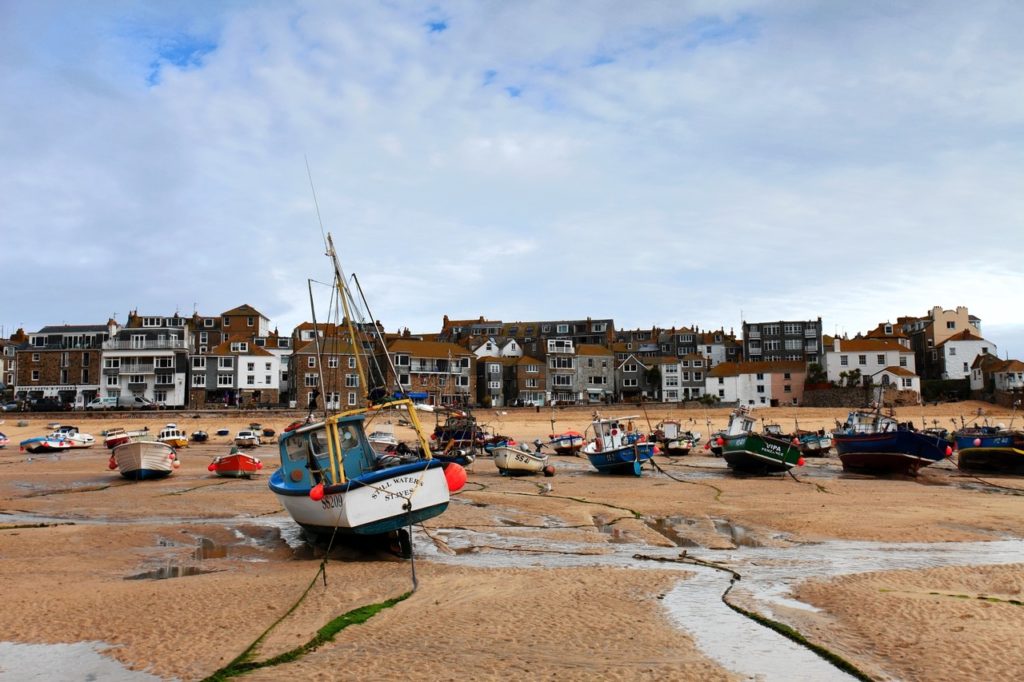 "Tape the paper down on your clipboard, you don't want it blowing away," advised our tutor, Liz Luckwell, as she led us out of the St. Ives School of Painting down to the windswept beach. "Now, take a stick and walk across the sand and back, dragging it behind you. Then draw a section of the lines." An unusual start to a painting course, I thought, chasing a sheet of rain-spattered paper after a botched changeover.
Even in the rain, this old fishing port is one of the prettiest towns in northwest Cornwall, on England's southwest coast, and the luminous skies and ever-changing seascape have long brought artists here—most famously the sculptor Barbara Hepworth, who came with her painter husband, Ben Nicholson, in 1939 and never left.
Many had studios above fishermen's cellars along Porthmeor Beach, a stunning bay perhaps best seen from the first floor of Tate St. Ives, the local outpost of the renowned London art museum. Knowing that the School of Painting was part of this studio complex was one reason my friend Karen and I jumped at a 2-for-1 deal on courses in November.
Come to St. Ives in high summer, and the narrow streets are noisy, the beaches crowded and the accommodation—
even in the old town's single-bedroomed terraces—expensive. But in winter, there are deals to be had, most of the best restaurants stay open and you can eat fish and chips, cream teas and Cornish pasties to your heart's content. And, thanks to the Gulf Stream, it's generally warmer than the rest of the British Isles.
The St. Ives School of Painting, which opened in 1938, sits somewhere between a continuing education college and formal art school, and some courses—all taught by practicing artist-tutors—are only suitable for experienced painters. But "Exploring Form and Abstraction," a five-day mixed-media workshop based on the work of three Modernists—Hepworth, the painter Wilhelmina Barns-Graham and the collagist Sandra Blow—sounded intriguing. And, I was assured, doable for a virtual beginner —but it was an intimidating group. Among us were veteran art teachers, professional artists and truly gifted amateurs, all seeking inspiration, time and space to make art.
Barns-Graham was our guiding spirit for the first day's experiments in lines and mark-making. Willie, as she was known, had worked in a studio overlooking that very beach, producing distinctive abstract work grounded in natural and architectural forms.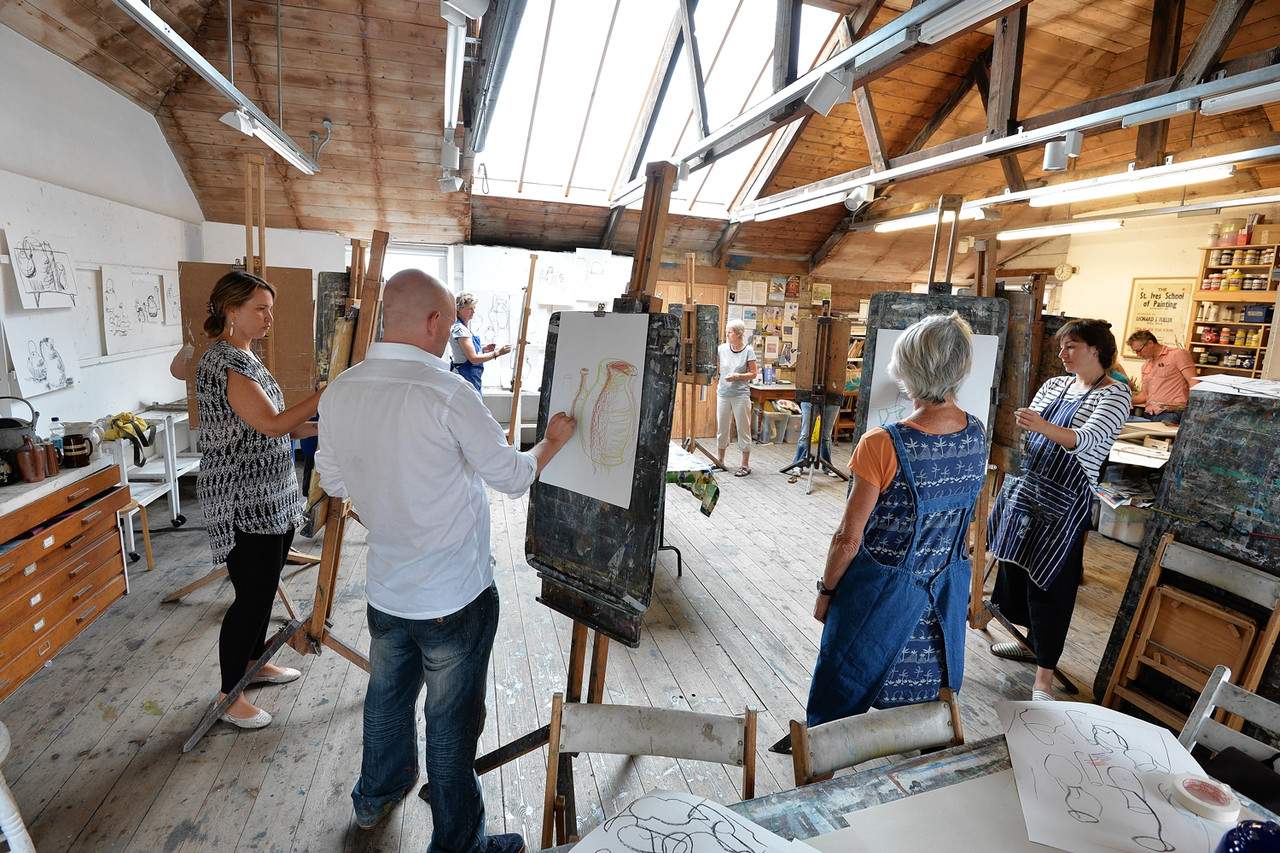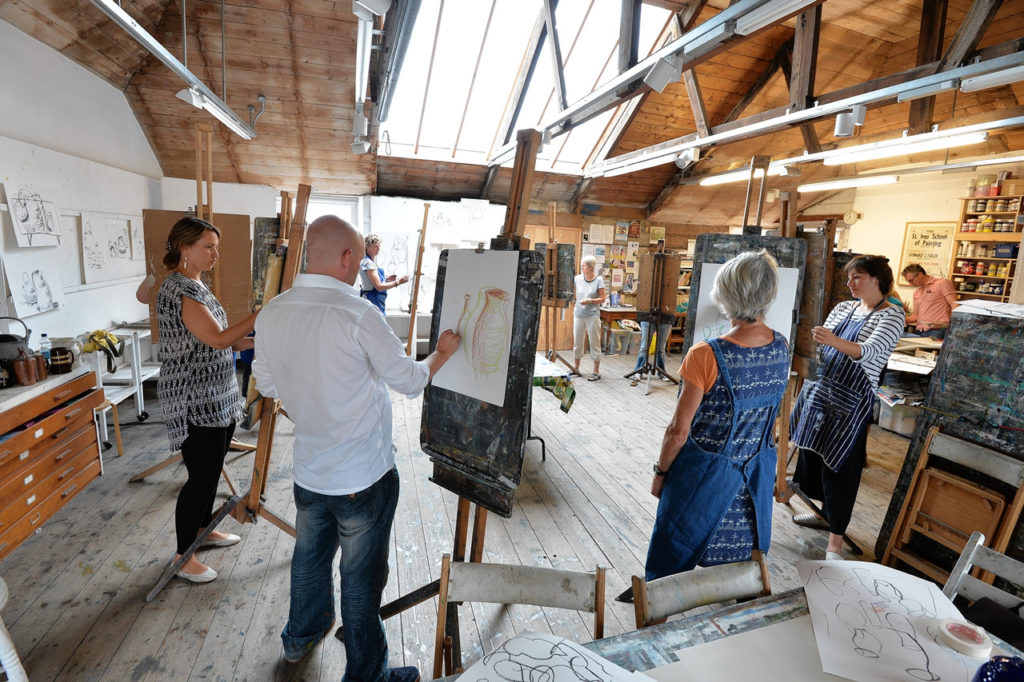 The real achievement was stepping
back on the train to London with ideas to
keep me busy for years.

–
Like what you hear? Our course Shape of Landscape with conceptual artist Ilker Cinarel explores the sculptural shapes of the Cornish coast via the diagrammatic drawings and curvilinear sculptures of Barbara Hepworth and Naum Gabo.
10/3/2020Jane Cowans
Share on