Restaurants & Beaches
With its rocky outcrops and golden crescents, St Ives' peninsula is awash with beach options that rival any in the world, with world class surfing, powdery white sands, crystal water. Plus: some of the finest restaurants and cafés in Cornwall are just a stone's throw away.
Eating in St Ives
Nestled in the town's historic corners or sipping sundowners on balconies overlooking the beach, St Ives foodies have the pick of the restaurants, bars, cafes and, of course, the iconic Cornish pasty…
Dine al fresco on Porthmeor Beach Café's buzzing terrace or cosied in one of their heated booths above the sand. Its west facing location on Porthmeor Beach makes it the perfect spot for sundowners, people watching, checking the surf and even to catch the occasional dolphin show. The café serves breakfast, lunch, tapas and dinner using the freshest and finest ingredients, locally sourced where possible.
Nestled beneath the steep grassy slopes of St Ives "Island", right on the beach with unbeatable and uninterrupted views across St Ives Bay to Godrevy Lighthouse.  Open all year round for breakfast, lunch and dinner, the café specialises in Mediterranean and Asian seafood cuisine and is an oasis of calm overlooking one of St Ives' most beautiful beaches.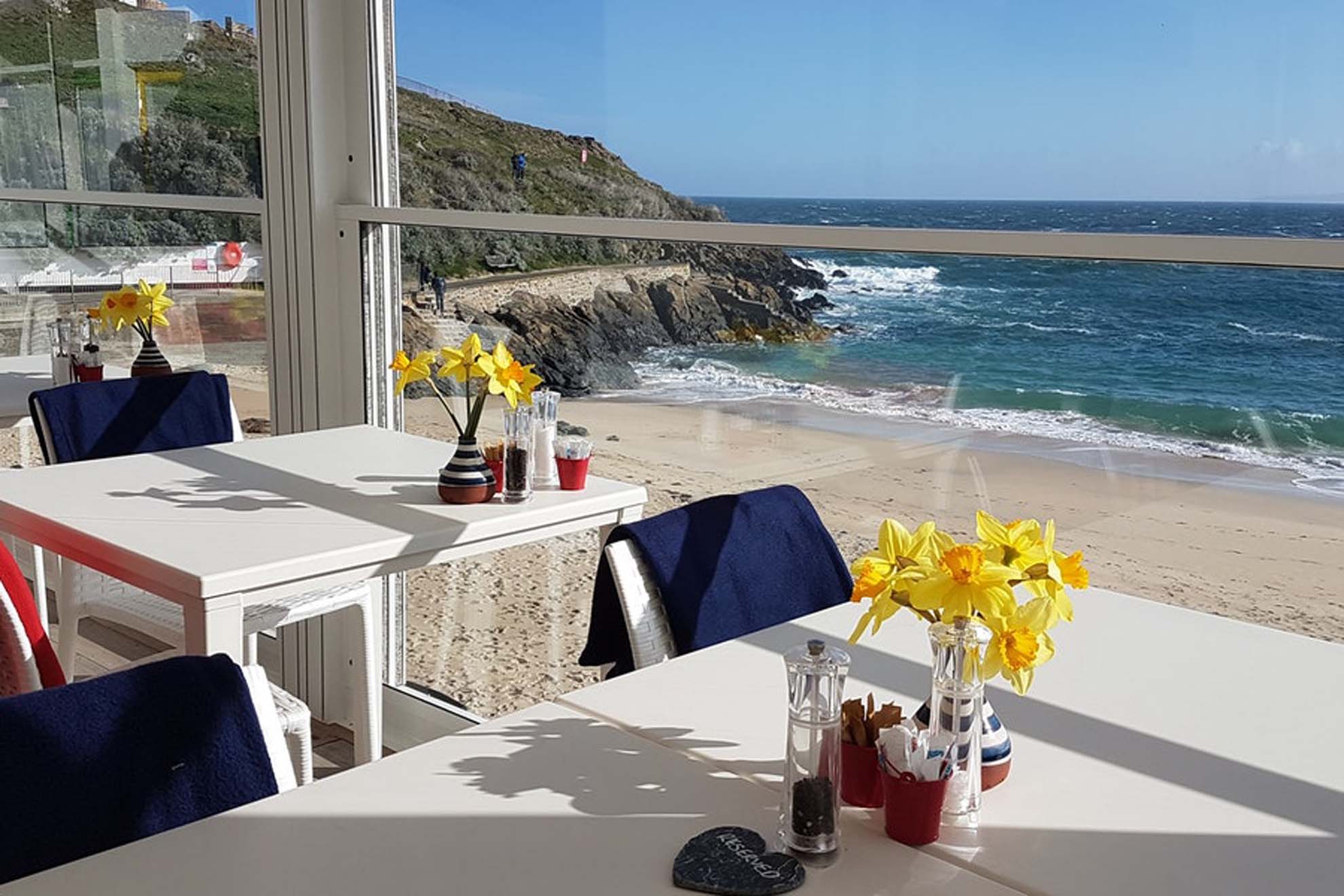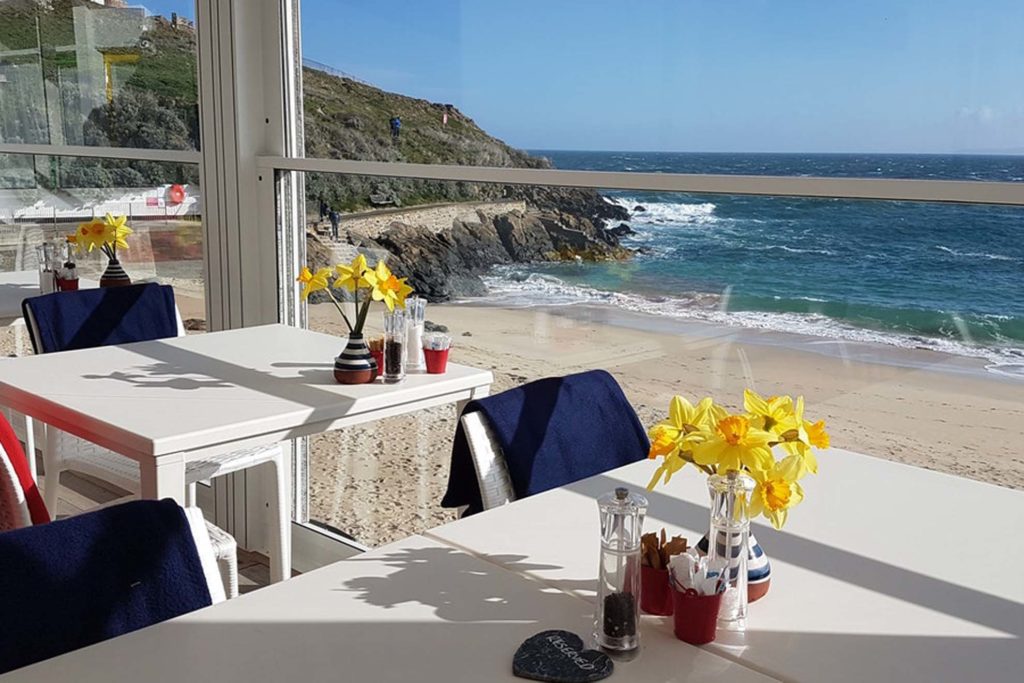 The iconic whitewashed restaurant and terrace enjoys spectacular panoramic views of St Ives Bay. Porthminster Café's heated outdoor terrace is the ideal spot for year-round al fresco dining. Retreat from the sun with a crisp glass of wine in the summer or watch the weather out over the sea in the wilder months. The award-winning restaurant builds its menu around the fresh seafood offerings of the local area, as well as superb fresh produce from their own kitchen garden. An essential destination for those keen to experience Cornwall's vibrant seafood scene.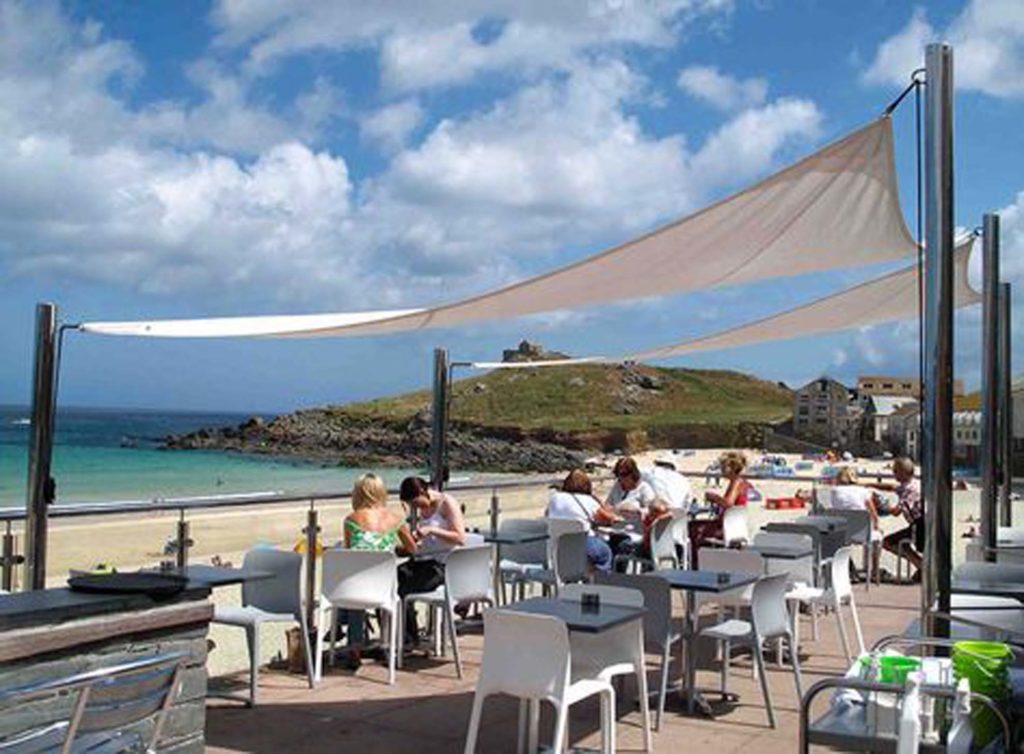 With a classic pub menu centring around fresh Cornish seafood, the Sloop dates back to 1312 and is one of Cornwall's oldest surviving inns. It is open 365 days a year for breakfast, lunch and dinner and is a favourite haunt for locals, fishermen, artists and tourists alike. Situated right on the harbour, the Sloop is a must for any visitor to St Ives.
Nestled in a dense knot of streets known as 'the warren' Blas Burgers is a blink-and-you'll-miss-it, hole-in-the-wall burger joint. Their menu features 100% Cornish beef, wild chicken and they more than cater for vegans and vegetarians. But it's the toppings that make things really exciting: everything from cheddar and Primrose Herd bacon to mojo verde, kimchi and truffle aioli.
Bursting with authentic Thai flavor in a contemporary space overlooking St Ives Harbour, Talay serves up small plates as well as amazing Thai curries and soups. It is an ideal place to grab a quick lunch or to linger over some sharing plates and signature cocktails. They don't take bookings and can get busy, so make sure you get in there early!
Beaches in St Ives
Porthmeor Beach
Right outside our windows, sitting between the studios and the Atlantic Ocean is the sandy strip of Porthmeor Beach. Popular with swimmers and surfers, this beach is fabulously convenient – a couple of minutes' walk from town and right beneath Tate St Ives and the delicious Porthmeor Café. There is a seasonal dog ban in place so make sure you check before bringing a furry friend along.
Porthkidney Sands
Porthkidney Sands is a north-facing beach at the mouth of the Hayle Estuary, 2 miles from St Ives. At low tide the beach can stretch almost a mile out to sea and is backed by picturesque sand dunes. The neighbouring beach of Carbis Bay, which sits the other side of the Hawks Point headland, is a short walk along the South West Coast Path, which carries on to St Ives. The beach is dog friendly all year round, but they must be kept on a lead on the footpath.
Carbis Bay Beach
Carbis Bay tends to remain quite calm in terms of surf, making it ideal for young families and swimmers. Served by the picturesque St Ives branch line and around a mile long, the beach bathes in the glittering light of West Cornwall and a short walk on the east side of the beach at low tide brings you to Porthkidney Sands, where you'll find an RSPB bird sanctuary, an important habitat for sea birds. There is a seasonal dog ban in place on this beach.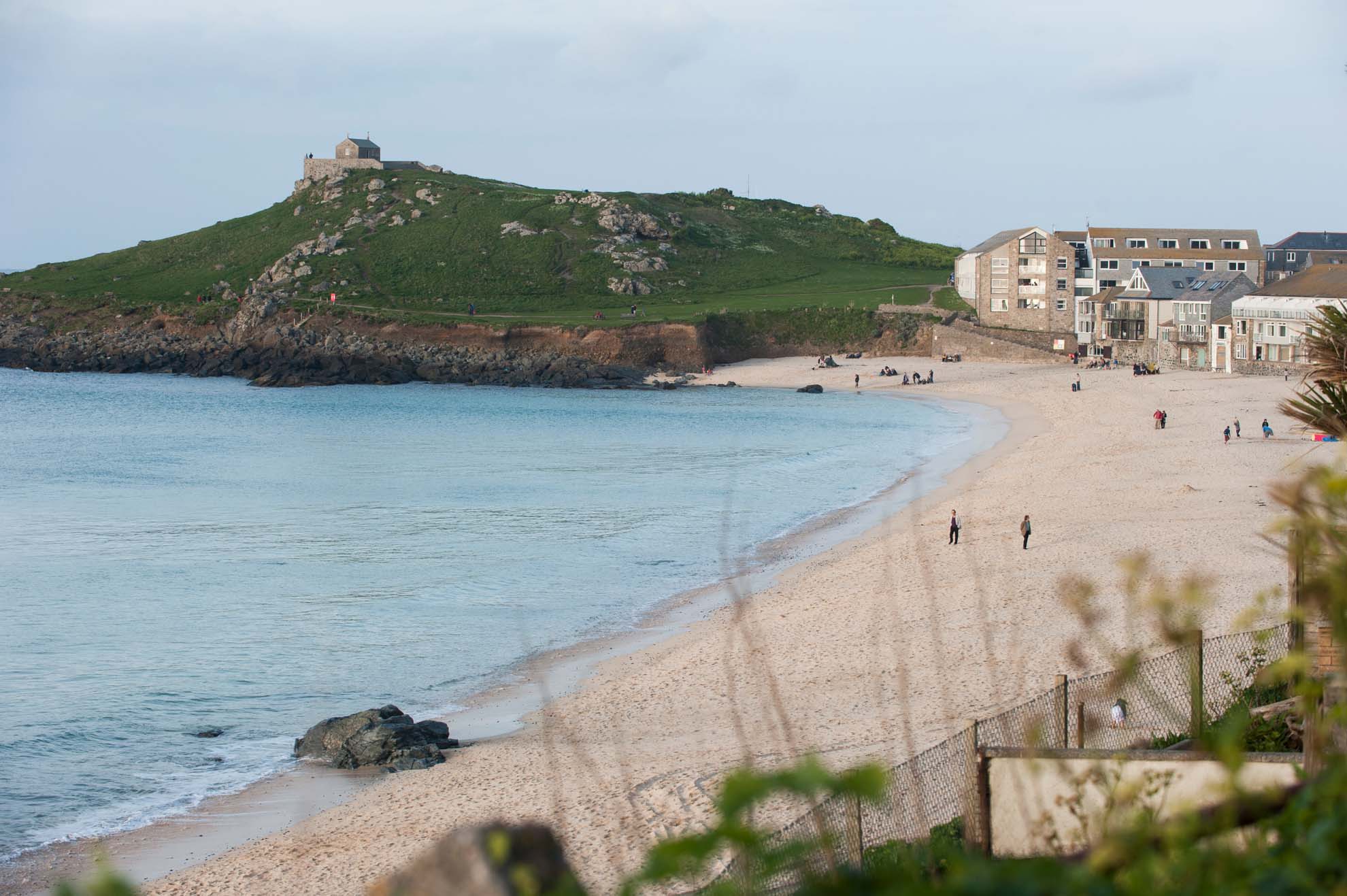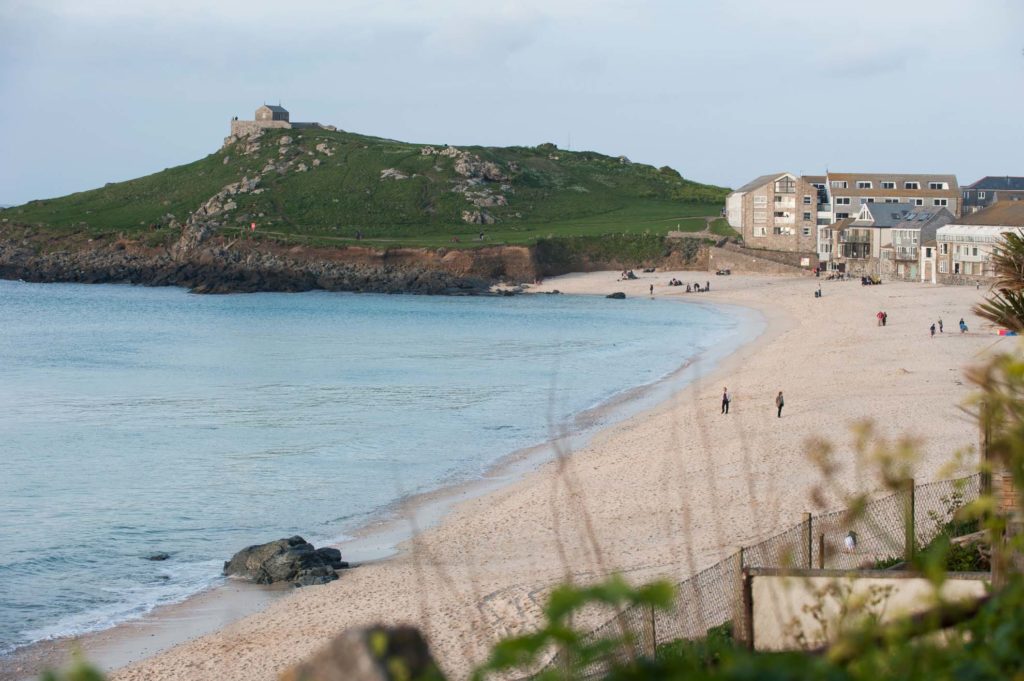 Porthminster Beach
The golden curve of Porthminster Beach has a definite tropical feel, with white sands and translucent waters. It looks out over Godrevy Lighthouse and deck chairs are available to rent. Less popular with the surfers, this is an ideal swimming beach and there are refreshments available from the Porthminster Beach Café. A seasonal dog ban is in place so check before you go.
Porthgwidden Beach
Small but perfectly formed, this sheltered sun trap is a popular choice for families and sun worshippers alike. Located just below the Island carpark, Porthgwidden is a convenient picnic spot close to town and is served by the lovely Porthgwidden Café right on the beach. A seasonal dog ban is in place here.
13/8/2019Jane Cowans
Share on