Course details
Remember and revive your reasons for making art. As part of a small group, benefit from directed exercises, peer feedback and independent time working in the studio as well as an individual tutorial.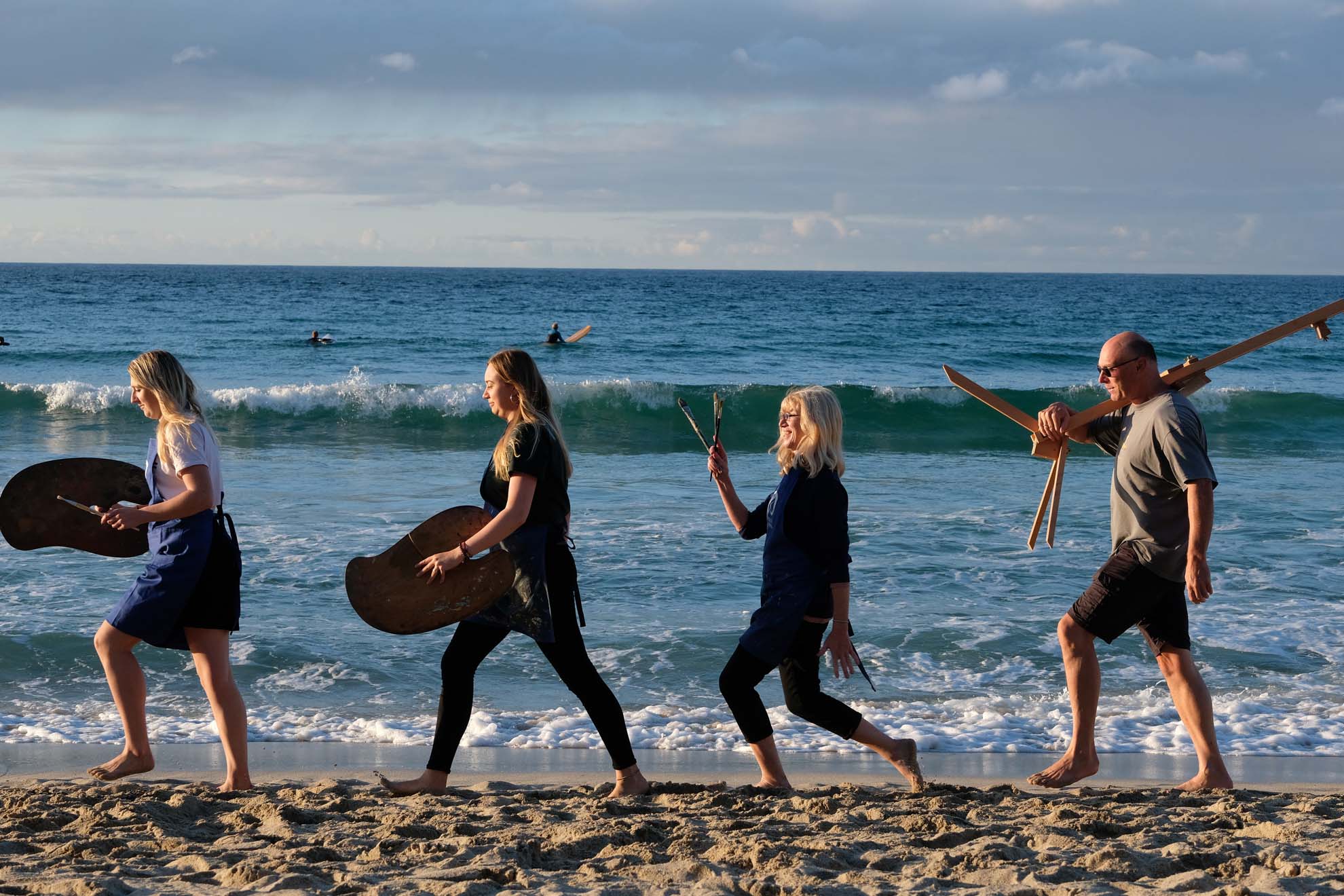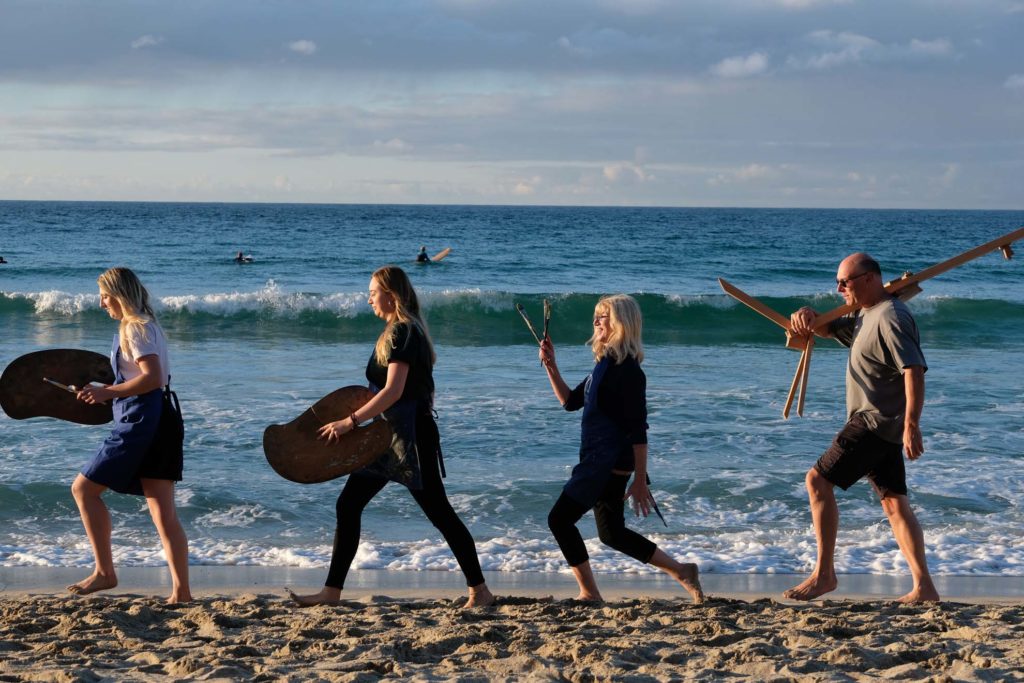 Get a fresh perspective on how and why you make art. As part of a small group, reflect on your practice and make new work in an inspiring environment. As well as directed exercises, peer feedback and independent time working in the studio benefit from an individual private tutorial. In a safe and creative space challenge yourself and progress your practice. Online follow-up tutorials, available as an optional extra. Please bring any current sketchbooks and works in progress which you wish to refer to during the course or discuss in your individual tutorial. This is an ideal course if you feel you need support to move your work on and would benefit from the time and space to ask questions and challenge yourself. The week will be a mix of creative group work, individual practice and one to ones. An important part of the experience is the input from your fellow students who will offer peer support and critique. To get the most out of this week you must value the feedback of the group as well as your tutor and be open to taking risks. If you feel isolated in your practice and would value a critical outside eye this could be what you need. This also might be the right time to ask questions about what kind of artist you want to be and where your work needs to go next. You should leave this focused time with increased motivation, confidence and clarity. This course involves working in oils. We use low odour white spirit and keep the studio well ventilated. However if you have a sensitivity to solvents and oil based products the course might not be suitable.
Taught by
My tutoring is a constantly evolving project. It supports my creative work as it requires that I not only understand my processes but can apply them in a way that is useful to other people in their quest for creative flow. Harnessing a fluid and responsive working method, can address all sorts of practical or emotional obstacles that students face. It can be quite literally life-changing.
'Giving permission' and 'making transparent' is what I try to do every time I teach. This inevitably leads to the reward of witnessing a small epiphany or pivotal direction change in a student's approach. I enjoy teaching at the school as it has no set 'school' approach, each course is put together and taught from the tutors own practice. This has the benefit of enabling me to be both tutor and student within this process.
What to Bring
We provide you with ALL the materials you need for your course, however, if you have a favourite set of brushes or any specialist materials that you would like to use, please bring them with you.
It may also be useful to bring a plastic folder or portfolio to transport your work home (although we have these available to buy from £3.50). If your course involves working outside we would recommend you bring warm, waterproof clothing and sturdy walking shoes or boots.
In order to get a head start of what will be an exciting and fast paced week, we would like you to think about the following elements to bring. Other than examples of your work, these are not compulsory but it would be hugely beneficial for you to at least think about them and help facilitate getting the most out of this week:

A small 'portfolio' of work, with the best/latest examples.
Sketchbooks or (optional) diary or journals – these will be used for your reference in some of the exercises and you will not be expected to share them.
Think about what is happening in your existing artistic practice and how this reflects/connects/distracts/supports what is happening in your life in general.
A list of your 'desires' and your 'needs'.
What artist (hard to pick one I know.) have you most admired and why?
Timings and Breaks
The first day starts at 10 am and finishes at 4.30 pm. Please arrive ten minutes before the start time and enjoy a cup of tea or coffee before we start.
All course days after that start at 9.30 am and finish at 4 pm and there will be an hour for lunch. Occasionally these times may be changed if required by the tutor. There are plenty of nearby places to eat or you are welcome to bring a packed lunch into the studio.
FAQs
Our Courses
How can I get help in choosing a course?
Our friendly expert staff are always happy to discuss your needs and our courses in more detail to help you with your decision. Please call us on 01736 797180
How do I get my work home?
Tutors have special techniques for transporting oil paintings and the school has plastic folders available in our shop for £3.50 or do bring a portfolio.
For international students we are happy to arrange transportation of your work back home.
What do I need to bring?
Absolutely nothing! All materials and aprons are provided although some people do like to bring their own set of brushes.
What do I do for lunch?
Courses allow an hour's break for lunch and there are numerous places nearby or you are welcome to bring a packed lunch into the studio.
What times do courses run?
Our courses start at 10am and end at 4.30pm.
Short workshops for adults start at 10am and end at1pm except during September festival when they run 10-12.30 and 14.30 – 17.00.
Do you have to be experienced to come to the School?
The School is a very friendly and welcoming place for all ages and experience. Our drop-in life classes and August half-day workshops are ideal for those wanting to have a go for the first time. Most of our longer courses are also fine for novices.
If any of the courses do need a bit of experience we flag this up in the brochure and on the website.
Booking a Course
Can I pay by cheque?
Please get in touch by phone and we can hold your place for a few days whilst you post your cheque (made payable to: St Ives School of Painting) to us at St Ives School of Painting, Porthmeor Studios. St Ives TR26 1NG
How can I reserve a place?
We will hold a provisional reservation for 2 days if you give us a call whilst you find accommodation. Otherwise please book online or by telephone 01736 797180.
You can pay a £60 deposit with the balance due 12 weeks before course start date.
About St Ives
Where do I park?
The nearest long stay public car parks are the Island and Barnoon both 5 minute walk away. In the peak summer months it may be easier to park at the big top car park by the leisure centre and walk down into town. If you don't fancy the walk up the hill at the end of the day there is a shuttle bus which runs from outside the cinema.
How do I get there?
Public Transport: If you are coming from further afield the main train line runs into St Erth which is a 15 min taxi ride away or you can take the St Ives Bay Line which runs approx. every 30 minutes. The School is a 10 minute walk from St Ives station.
Driving: M5 will take you to Exeter where we recommend that you take the A30 across Bodmin Moor and into Cornwall. After passing Hayle, leave the A30 at St Erth roundabout for St Ives. Turn right at the second roundabout. This road will take you through Lelant and Carbis Bay into St Ives.
Where can I stay?
St Ives has a huge selection of hotels, guest houses and self catering accommodation to choose from. Please browse the art holidays St Ives section on our website and give us a call if you would like any help.