Course details
This course revels in the bounty of materials available to you as a painter. Use differences in texture and viscosity to describe organic coastal forms. Combine sheer washes and sprays with thicker, impasto marks by layering, scraping and saturating, building the dramatic expanse of the sea.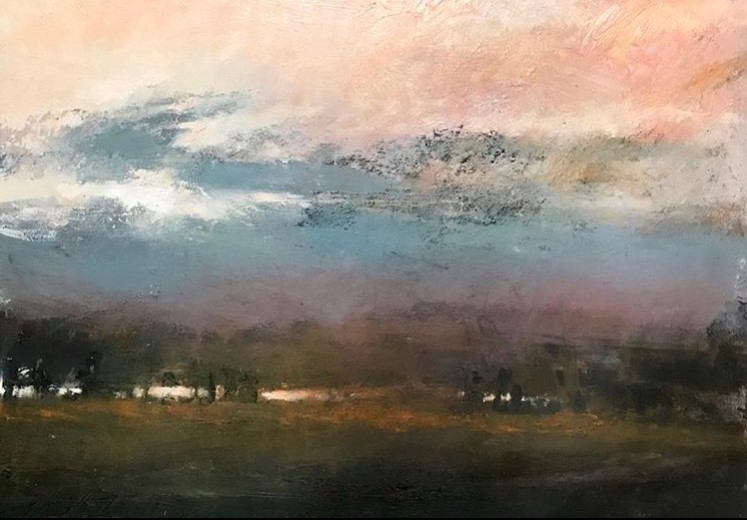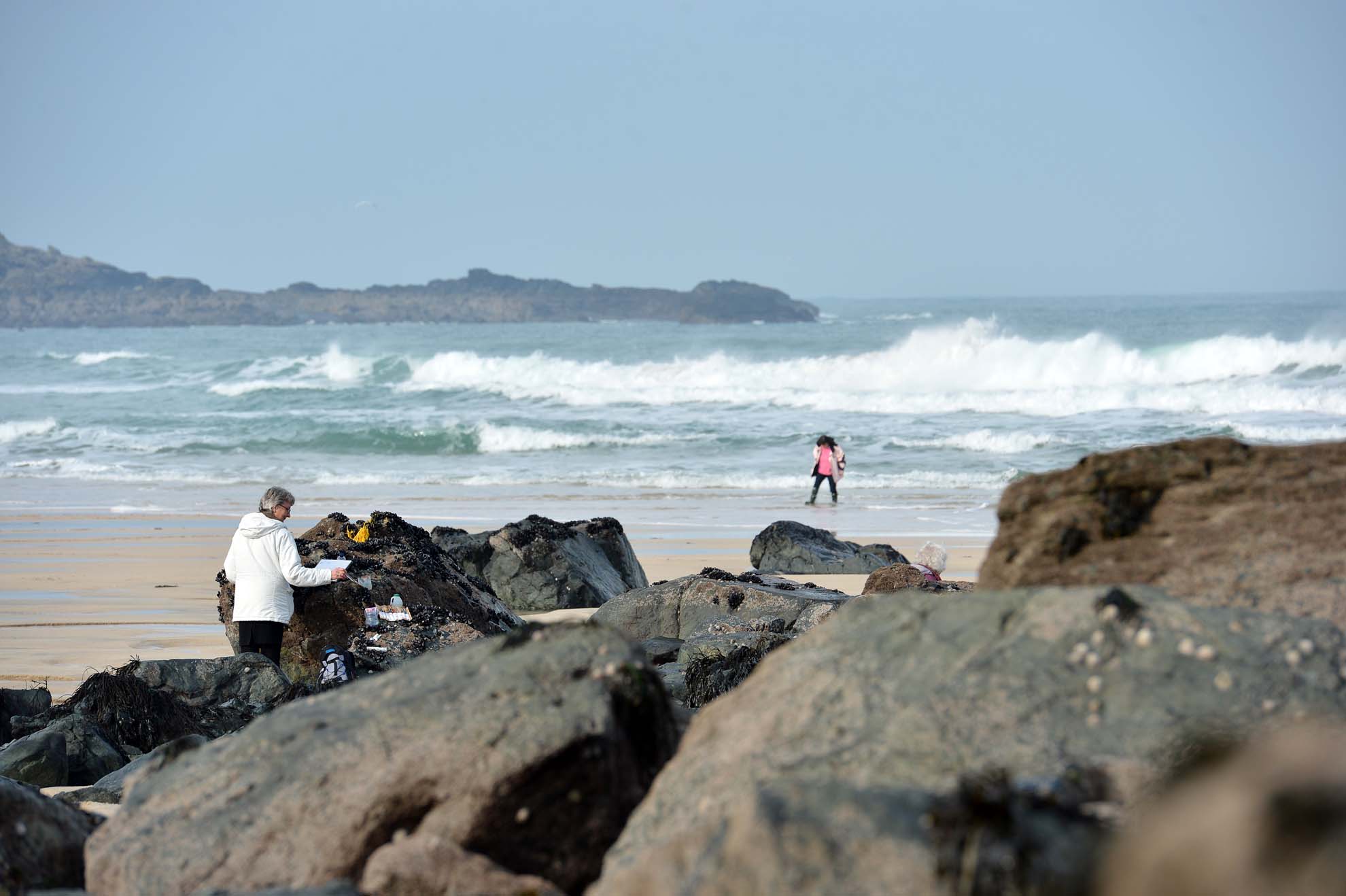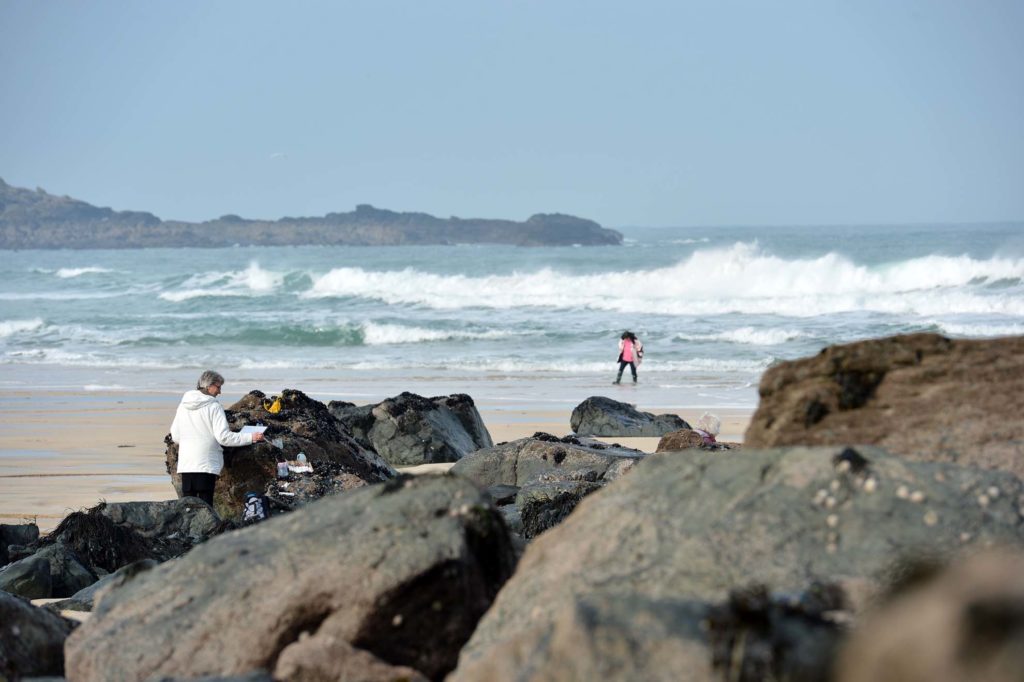 Plunge into painting the ocean in all its mesmerising wildness. Learn from the masters of layering and gesture – Claude Monet, Cy Twombly, Joan Eardley and more – to create energy and texture from beneath the surface of your paintings. Jill Eisele offers her professional insight into techniques that often took artists years to develop – and how to apply them in your own expressive seascapes.
Over the three days you'll gradually incorporate colour and materials to build layers of interest, experimenting with how different consistencies react to one another. Rough and viscous textures like salt, wax and oil bars combine with washes, glazes and inky pools, replicating the movements, meetings and retreating of the sea, land and sky.
You'll spend time surrounded by the sea, working en plein air – a method that revolutionised Monet's work, allowing him to 'seize' the experience of a landscape and truly capture it in his. Work with specific colour palettes and combinations to evoke tone and mood in your paintings. Learn to control saturation and translucency of colour to build intensity.
Collecting from the treasure trove of research and experiments you've gathered, you'll create vibrant, semi-abstract paintings with a powerful personal connection to the ocean.
Day to day plan
This is a rough indication of what to expect over the course. However sometimes the structure of the days may alter depending on the nature of the group and weather.
Day 1
After a brief introduction we will explore the work of artists such as Monet, Tress and Twombly, specifically how they created texture in their surfaces. We will spend time both outside and in the studio, experimenting with a variety of materials in monochrome and creating surfaces to use in the coming days. We will then explore colour control, saturation and translucency.
Day 2
We will continue to explore colour today, creating depth using washes and ink. We will then explore earth tones and gestural mark making using a palette knife.
Day 3
After some sketching outside we will consolidate work and research from previous days to create semi-abstract paintings. We'll apply principles of composition and structure gleaned from deconstructing historic works to create strong, interesting paintings.
What will I learn?
Professional insight into the techniques used by expressive landscape painters.
Exploration and experimentation in a wide variety of materials.
A technical understanding of colour theory.
Confidence and control in using colour to create saturation, translucency and glazes.
An understanding of principles of structure and composition to create strong paintings.
Who would this course suit?
If you're inspired by the ever-changing ocean and would like to put that inspiration into practice, whatever your experience, this course is for you. Jill Eisele's positivity and enthusiasm create the ideal conditions for venturing into experimentation and abstraction. If gestural and luscious landscape paintings appeal to you, this is a wonderful opportunity to learn the tips and techniques for creating textured and intriguing seascapes.
What to Bring
Our studios are fully equipped and we provide you with all the materials you need for your course. However, if you have a favourite set of brushes or any specialist materials that you would prefer to use, please bring them with you.
Timings and Breaks
The first day starts at 10am and finishes at 4.30pm, please aim to arrive ten to fifteen minutes before the start time.
All course days after that start at 9.30am and finish at 4pm and there will be an hour for lunch. There are plenty of nearby places to eat and we will serve tea and coffee at break times during the day.
FAQs
Studio Courses
How can I get help in choosing a course?
Our friendly expert staff are always happy to discuss your needs and our courses in more detail to help you with your decision. Please call us on 01736 797180
How do I get my work home?
Tutors have special techniques for transporting oil paintings and the school has plastic folders available in our shop for £3.50 or do bring a portfolio.
For international students we are happy to arrange transportation of your work back home.
What do I need to bring?
Absolutely nothing! All materials and aprons are provided although some people do like to bring their own set of brushes.
What do I do for lunch?
Courses allow an hour's break for lunch and there are numerous places nearby or you are welcome to bring a packed lunch into the studio.
What times do courses run?
Most of our courses start at 10am and end at 4.30pm on the first day. Subsequent days we start at 9.30am ending at 4pm.
Weekend Courses run 10am – 4pm on the first day but the final day starts at 9.30 and ends at 3.30 with a short lunch break to enable people to get home that evening.
Do you have to be experienced to come to the School?
The School is a very friendly and welcoming place for all ages and experience. Our drop-in life classes and August half-day workshops are ideal for those wanting to have a go for the first time. Most of our longer courses are also fine for novices.
If any of the courses do need a bit of experience we flag this up in the brochure and on the website.
Booking a Course
Can I pay by cheque?
Please get in touch by phone and we can hold your place for a few days whilst you post your cheque (made payable to: St Ives School of Painting) to us at St Ives School of Painting, Porthmeor Studios. St Ives TR26 1NG
How can I reserve a place?
We will hold a provisional reservation for 24 hours if you give us a call whilst you find accommodation. Otherwise please book online or by telephone 01736 797180.
You can reserve a place with a £100 deposit; balance is due 12 weeks before course start date.
About St Ives
Where do I park?
The nearest long stay public car parks are the Island and Barnoon both 5 minute walk away. In the peak summer months it may be easier to park at the big top car park by the leisure centre and walk down into town. If you don't fancy the walk up the hill at the end of the day there is a shuttle bus which runs from outside the cinema.
How do I get there?
Public Transport: If you are coming from further afield the main train line runs into St Erth which is a 15 min taxi ride away or you can take the St Ives Bay Line which runs approx. every 30 minutes. The School is a 10 minute walk from St Ives station.
Driving: M5 will take you to Exeter where we recommend that you take the A30 across Bodmin Moor and into Cornwall. After passing Hayle, leave the A30 at St Erth roundabout for St Ives. Turn right at the second roundabout. This road will take you through Lelant and Carbis Bay into St Ives.
Where can I stay?
St Ives has a huge selection of hotels, guest houses and self catering accommodation to choose from. Please browse the art holidays St Ives section on our website and give us a call if you would like any help.