Kids Sunday Art Club - My Dream World inspired by Dali
Drawing / Waterbased / Abstract
Love art? Bored at home? Why not join us online and explore new techniques and a variety of processes with artist Alessandra Ausenda.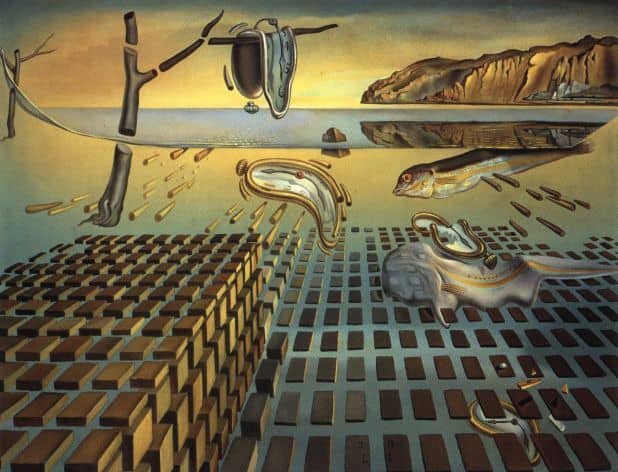 How Does an online session work?
Once you have booked, we will send you a link the day before so you can join the session live. These sessions will be broadcast on You Tube and all you need to do is follow the link ten minutes before the start time. You can watch this on a Smart TV, PC, smartphone or tablet and even cast to your TV from your phone.
The sessions are recorded and you will be able to watch again at your leisure as many times as you want for up to two weeks after.
Aimed primarily at those between 7 and 12 but younger ones can join in with help from an adult or older sibling.
These fun workshops are just £10/session and the whole family can join in together for just one fee.
Cut out a picture of yourself and stick it onto a sheet of paper. Guided by an artist, now imagine a surreal world you could design around yourself.
Let's look at artists whose imagination has gone wild such as Surrealists Salvador Dali and Max Ernst. Maybe houses are off the ground, factories are the shape of whatever they make (for instance a pencil factory, has the shape of a pencil) and plants are as big as playgrounds.

Anything from taps running with chocolate instead of water, unicorns as pets, rainbow trees, living in a jungle home surrounded by wild animals, eating ice cream for dinner… Turn your ideas into a drawing and explore using watercolours.
Kids Sunday Art Club – My Dream World inspired by Dali
Drawing / Waterbased / Abstract
You will need
Coloured Pens
Waterbased paint
Paint brush
A picture of yourself
A3 or 2 sheets of A4 Sellotaped together
Timings and Breaks
At 10.20 am please click the link to join the live session.
We will start teaching at 10.30 am and expect the session to last one hour.
If you are late joining don't worry, you can rewind the session and watch on start again or even live pause.
You can watch again as many times as you like for up to two weeks after broadcast.
Your Tutor
Alessandra Ausenda
My own practice involves a range of materials and collaborations and I have always been inspired by sharing my enthusiasm for creating with others.
Whatever age group I work with, there is a connection and a tangible excitement in creative activity. It is a powerful tool with which to explore the world and ourselves. I see myself as a fellow traveller; sometimes leading and other times following.