The Art of Learning
As seen in…

Is it a bird, is it a plane? Our budding Rothko, Sean Newsom, signs up for an abstract art class in St Ives.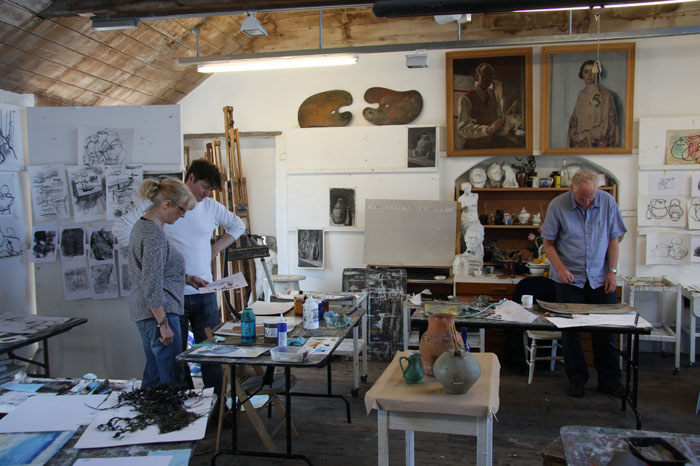 Can I remind you that this jumble of fisherman cottages and
harbour walls was also – for a time – the forcing house of British abstract art?

–
When I grow up, I want to be a painter. Yes, yes, I know. I'm 47. I'd better get a move on. But it's not the fading sunlight of my long afternoon that's bothering me at the moment. It's what kind of painter I should become. And, increasingly, the answer has involved some kind of abstraction. I can't explain why, exactly, but lately, like many art-loving Brits, my own tastes have moved on. My head may still buzz with images that seem representational when first I picture them, but every time I get out the paints and try to make them real, I'm overwhelmed by boredom.
So I've come to St Ives to break the deadlock. And if the idea of heading to a bucket and spade holiday town to paint like mark Rothko strikes you as odd, then can I remind you that this jumble of fisherman cottages and harbour walls was also – for a time – the forcing house of British abstract art? It's why there's a Tate here, and one of the reasons there's been a school of Painting on Porthmeor Beach since 1938. Over the past three years, the school and its surrounding buildings have had a 4m refit: it now has two big studios, packed with art materials and flooded with natural light. For someone like me, it's the obvious choice.
I'm not hoping to make the transition to big, moody fields of colour immediately. I'm planning a more crab like route, so I've signed up for a three day course called Towards Abstraction, taught by Marion Taylor, an established painter whose studio is only 30 paces from the school's front door. Her own work often a fine line between figurative art and something more elemental and emotional. I'm hoping to follow the same path.
The course falls into two halves. Until lunchtime on the second day, Taylor has us drawing. And drawing, and drawing. This isn't pernickety, trying-to-be-a-photograph stuff. Whether were out doors, sketching in the harbour or in the studio, working from a still life, she keeps moving us on.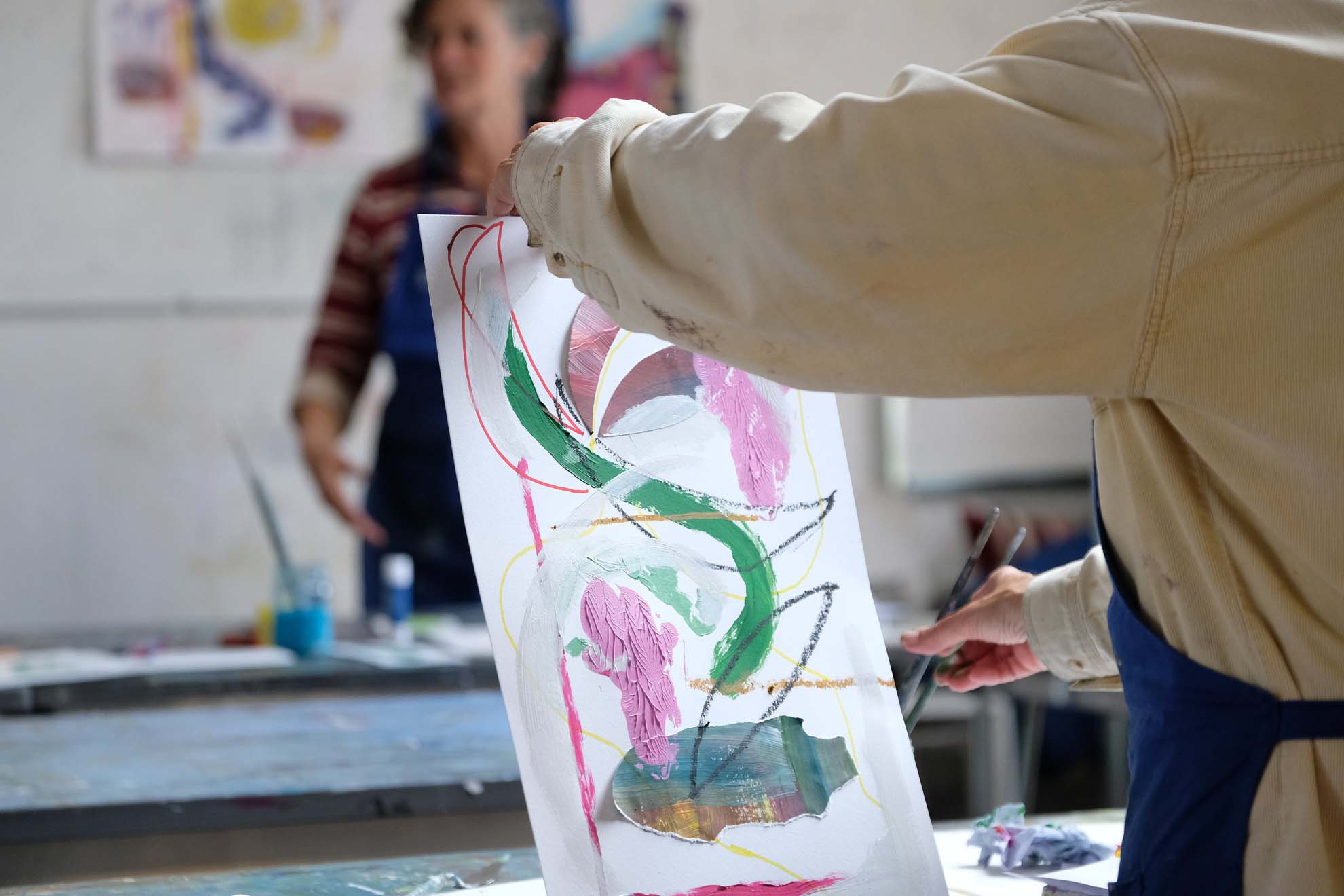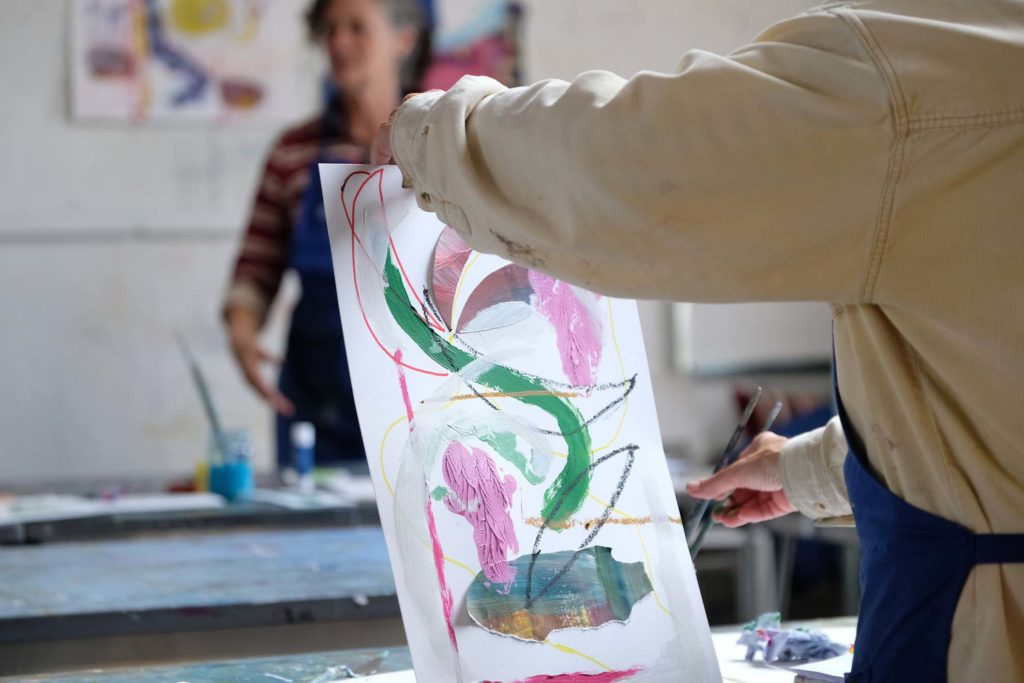 Sometimes we're limited to five minutes a sketch. At others we're not allowed to look at the paper while we draw. One of the best exercises involves us turning round and incorporating every interesting element we can see. It makes sense: after all, if you're trying to capture the essence of a place, why restrict yourself to as tiny portion of it at the end of your nose?
Then halfway through day two, the drawing stops and Taylor takes a step backwards. The time has come for us to get the paints out and have a crack at something more considered. "You're not here to produce finished work," she says. "what I am hoping is that you'll find a process, which you'll take away with you, from which abstract art will naturally take shape." So, there's no pressure to have some kind of breakthrough.
All the same, the change of pace is unnerving. Doing what a teacher tells you is one thing. Striking out on your own involves a sense of direction and creative courage. For a while, I feel as If I've fallen off a Cornish cliff.
Does Taylor's approach work? Well, she's right about the lack of finished work. I get on the train back to London with just three hurried paintings in my portfolio. But I also have stack of drawings and a head full of ideas. Now then, can anyone spare me the three years I need to work all of them out?
Like what you hear? Join Marion Taylor on one of her upcoming courses.
10/3/2020Jane Cowans
Share on