Barbara Hepworth's St Ives: A Tour of the Inspirational Town
As seen in…

Words by Jonathan Lorie
As a major exhibition of the British sculptor opened, Jonathan Lorie traveled to St Ives, the town that inspired Barbara Hepworth, to feel its draw for himself.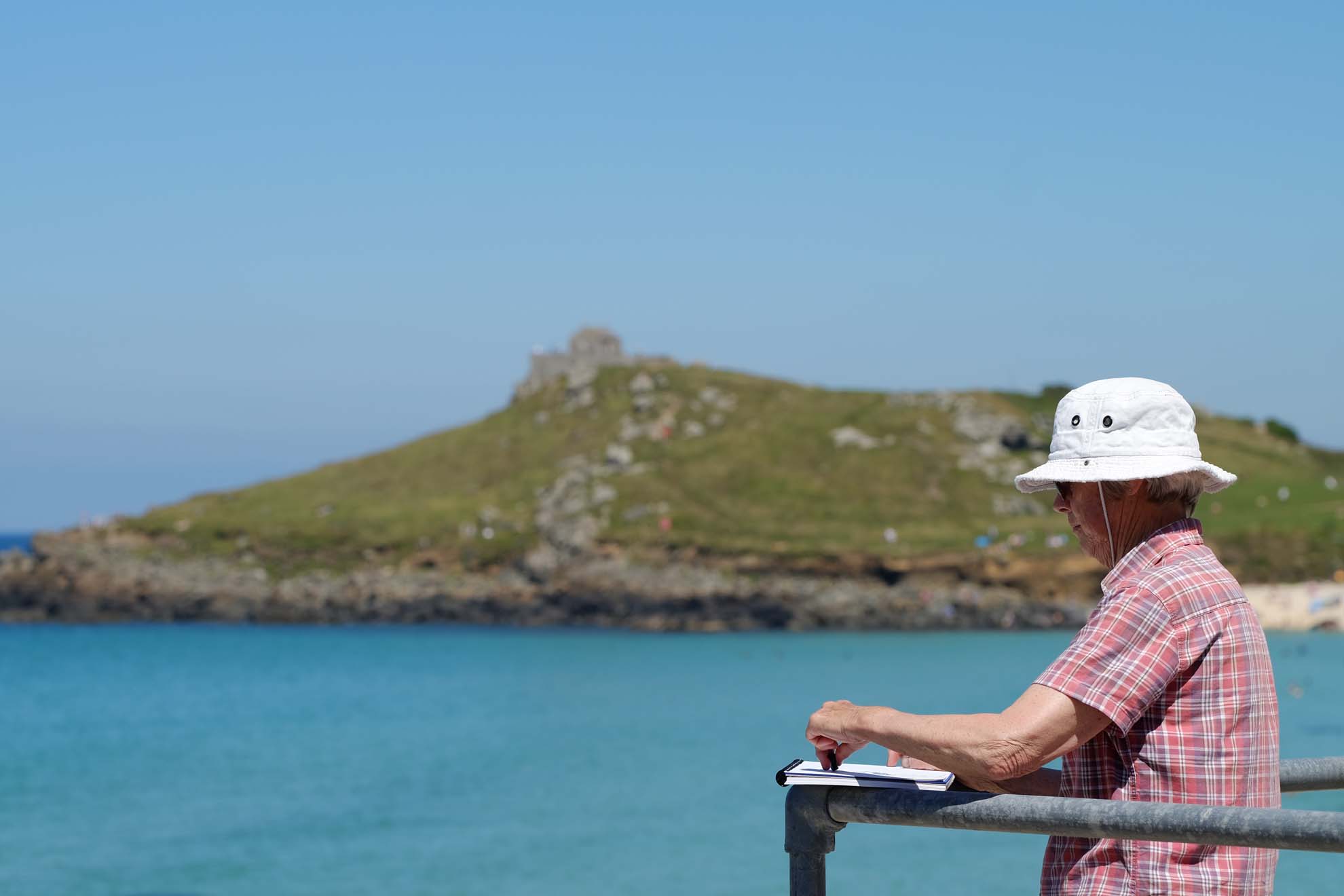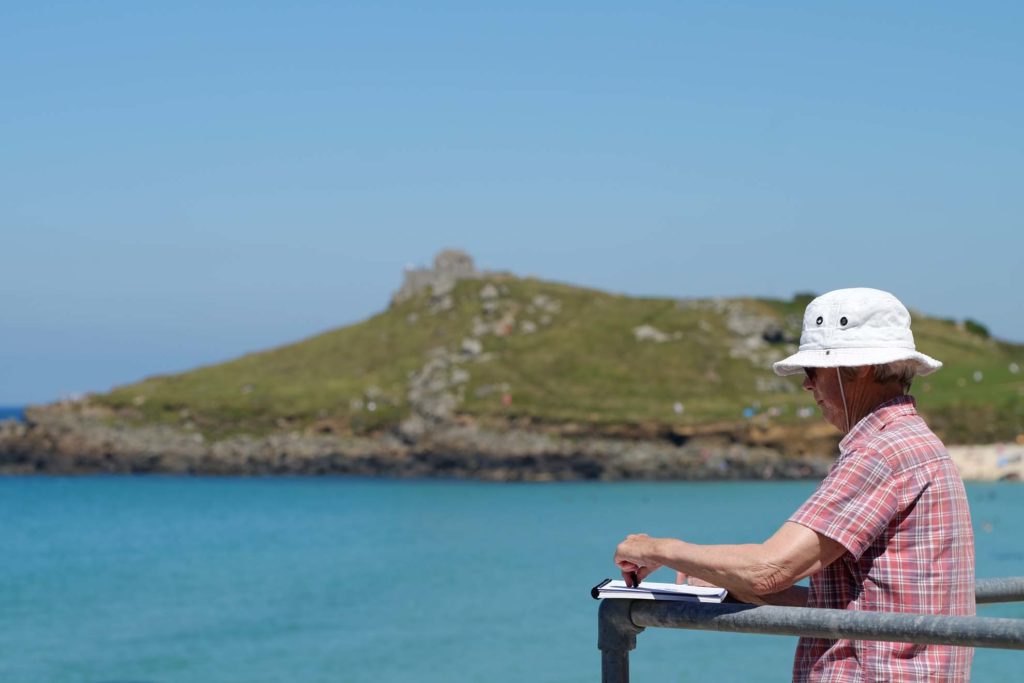 "Are you OK to get a bit mucky?" asks the drawing teacher as he hands me a stick of charcoal on the hill above the ocean. Daniel Barnard squints at the seaside town below us, its granite houses and sparkling beaches, and starts to scratch in his sketchbook. I take the grubby stick, stare at the pretty fishing port that was once the centre of modern art in Britain, and wonder where to begin.
I've come to St Ives as Tate Britain opens a major exhibition on Dame Barbara Hepworth, one of the UK's greatest sculptors, who made this area her home. She lived here from 1939 until her death in 1975 – the years of her greatest fame, when she represented Britain at the
Venice Biennale and designed the gigantic sculpture in the United Nations Plaza in New York. Her presence helped turn this remote town on the western tip of Cornwall into the thriving artists' colony it is today.
I join a Sketch And Stroll session at the historic St Ives School of Painting – a row of old warehouses on Porthmeor Beach, where fishermen still mend their nets in the cellars underneath. Daniel takes us out along the lanes, telling us to draw their picturesque details – slate roofs, picket fences, fishing buoys and lobster pots. Seagulls screech as we climb a hill to the fishermen's chapel for a panorama.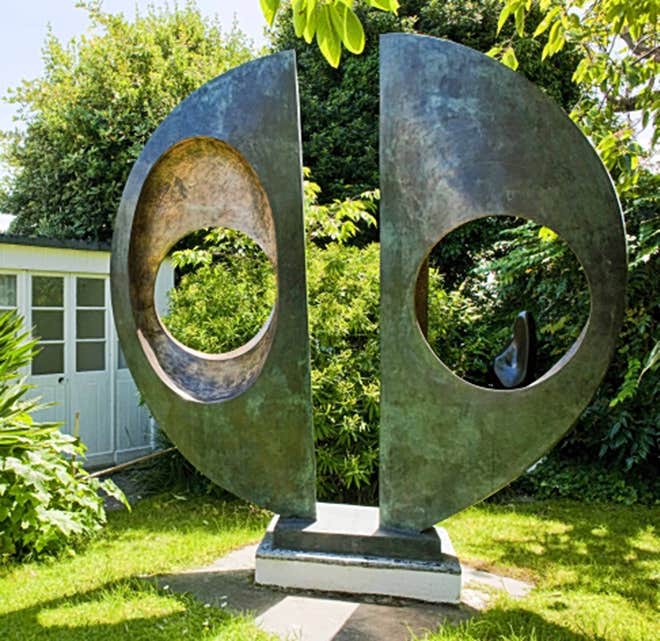 Then I wander off to find Barbara Hepworth's house, now a museum. Its ground floor tells the story of her life – from Edwardian childhood in Yorkshire, through daring Modernism in 1930s north London, to her wartime escape to Cornwall and the post-war years of global acclaim. I linger over a photo of her later years, face weathered like a Cornish tor, cigarette in one hand, chisel in the other, a slight figure against a block of stone.
Upstairs is Hepworth's studio, filled with abstract sculptures. I'm struck by a series of curling shapes in honeyed wood, pierced with a single hole. They look like waves on the cliffs, or seashells on the beach, or standing stones on the moors above town. They remind me of one of her quotes, featured downstairs: "I, the sculptor, am the landscape."
Through a side door is one of her loveliest works: her garden. For 20 years Hepworth laid it out, planting boldly with bamboos, maples, palms, white roses, purple bougainvillea, clouds of tulips and lilies. Among them she placed her bronzes. It's a romantic retreat from the town, a Mediterranean sculpture park in a blousy Cornish garden. Along one side are the workshops where she carved and cast, still littered with tools as though she has just left.
"We used to go up there for drinks after work," remembers Michael Hunt, who has worked at the nearby New Craftsman Gallery since 1964. "We'd troop into the garden with tumblers of whisky and sit down with Barbara. If there were children around, they'd climb through the sculptures – she didn't mind. There used to be a sign that said 'Please do touch.' She gave wonderful parties.
"But you were never on the same level as Barbara. She was always Dame Barbara, always playing the part of the gracious lady. Mind you, she'd had to claw her way up. When she moved here in 1939 with her husband Ben Nicholson, they didn't have much money and they had triplets – and then they split up. She'd had a really tough time. You'd talk to her, but she was always reserved and hesitant – pleasant but never familiar. She was quite a lonely old lady."
Michael is manager of the New Craftsman, which used to sell her sculptures and prints. Today it's one of the town's finest galleries, offering a delightful mix of paintings, pots, jewellery and glass by famous artists and affordable newcomers. Around it are classic seaside shops selling fudge, shells and surfing gear. Next door is the more sober Belgrave Gallery, specialising in the grand names of St Ives Modernism – the great period from 1945 to around 1970. In those days, the artists came for several reasons: the astonishing light that bounces off the sea on three sides of the town, the rugged landscapes of cliffs and hills from here to Land's End, and the haven of kindred spirits pioneered by Hepworth and Nicholson.
I turn down a cobbled alley to the waterfront, where holidaymakers drift along eating ice creams and pasties. Another kind of art is on sale here: canvases of dolphins and mermaids, sunsets and Spanish galleons. But beyond them is St Ives Ceramics, a cave of treasures for collectors of hand-made pottery. In its back room are magnificent pieces by the masters of modern ceramics – Hans Coper, Shoji Hamada and Bernard Leach. The gallery owner, John Bedding, trained with Leach himself at the Leach Pottery, now a fascinating museum on the edge of town.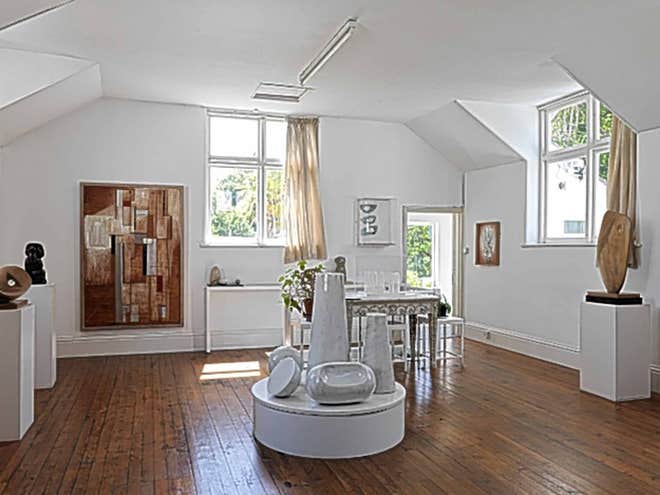 I head for the sea-grey tower of Tate St Ives. It's a huge draw for art-lovers, but today it's closed between shows. So instead I flop at the Porthmeor Beach Café across the road, where a young crowd is enjoying tapas and watching boarders from the St Ives Surf School catch the last of the day's waves.
As the sun sets out to sea, I return to my accommodation for the night, a suitably Modernist block on the hills above town. Morwenstow claims to have the most luxurious holiday flats in St Ives, and its sleek rooms do give spectacular views across the harbour and cliffs. Far off flashes Godrevy Lighthouse, inspiration for Virginia Woolf's novel of seaside holidays, To The Lighthouse. I stand on the balcony and pull out my sketchbook.
I, the sculptor, am the landscape.

– Barbara Hepworth
Getting there
St Ives is at the end of the branch line from St Erth, which is served by First Great Western from London, Reading and Exeter, and CrossCountry from Bristol and Birmingham (08457 48 49 50; nationalrail.co.uk).
Painting there
St Ives School of Painting runs courses from half a day to a week and beginners are most welcome. Porthmeor Studios, Back Road West, St Ives (01736 797180; schoolofpainting.co.uk).
9/3/2020Jane Cowans
Share on