Culture Camp
St Ives School of Painting's Culture Camp is a youth initiative established in 2017. It aims to open the doors of St Ives' cultural institutions to young people otherwise without access. Led by artists, they take part in a week of workshops, gallery visits and talks, opening their eyes to the possibilities of art. Bronze Arts Award is embedded in the project which gives young people a nationally recognised qualification.
Culture Camp features:
Raku firing and ceramic tile making at Leach Pottery,
Tate St Ives visit to current exhibitions and a behind the scenes tour,
Painting and drawing at Porthmeor Studios overlooking the sea,
Q&A session with a contemporary artist and tour of their studio,
Bronze Arts Award accreditation.
In 2019 we ran two Culture Camps as an Inclusion project. The first one was for young people from low income backgrounds living in West Cornwall. They were referred by teachers from five local secondary schools: St Ives School, Hayle Academy, Pool Academy, Redruth School and Humphry Davy.
The second camp was for young people at the Cornish Pupil Referral Unit, Nine Maidens. All these young people have been either permanently excluded or are at risk of permanent exclusion from mainstream schools. Their barriers to learning are multifaceted and the majority of these young people live in the most disadvantaged areas of Cornwall.
Culture Camp supports young people to re-engage in learning. All of the young people chosen have low cultural engagement, and delivering a cultural experience with Bronze Arts Award embedded, brings huge benefits to such a at risk groups.
"I loved just being creative for a week. I loved the peace of being at the studios."
Quote by excluded young person

"The cultural capital that Culture Camp has given our students is immeasurable. It gave our students cultural opportunities they would never otherwise get and the quality of them felt so exclusive."
Quote by PRU staff
"I get art now, it's really clicked!"
Quote by referred young person

"I enjoyed meeting new people this week. I rarely leave the house as I am an introvert
so I have surprised myself by how I have been this week."
Quote by referred young person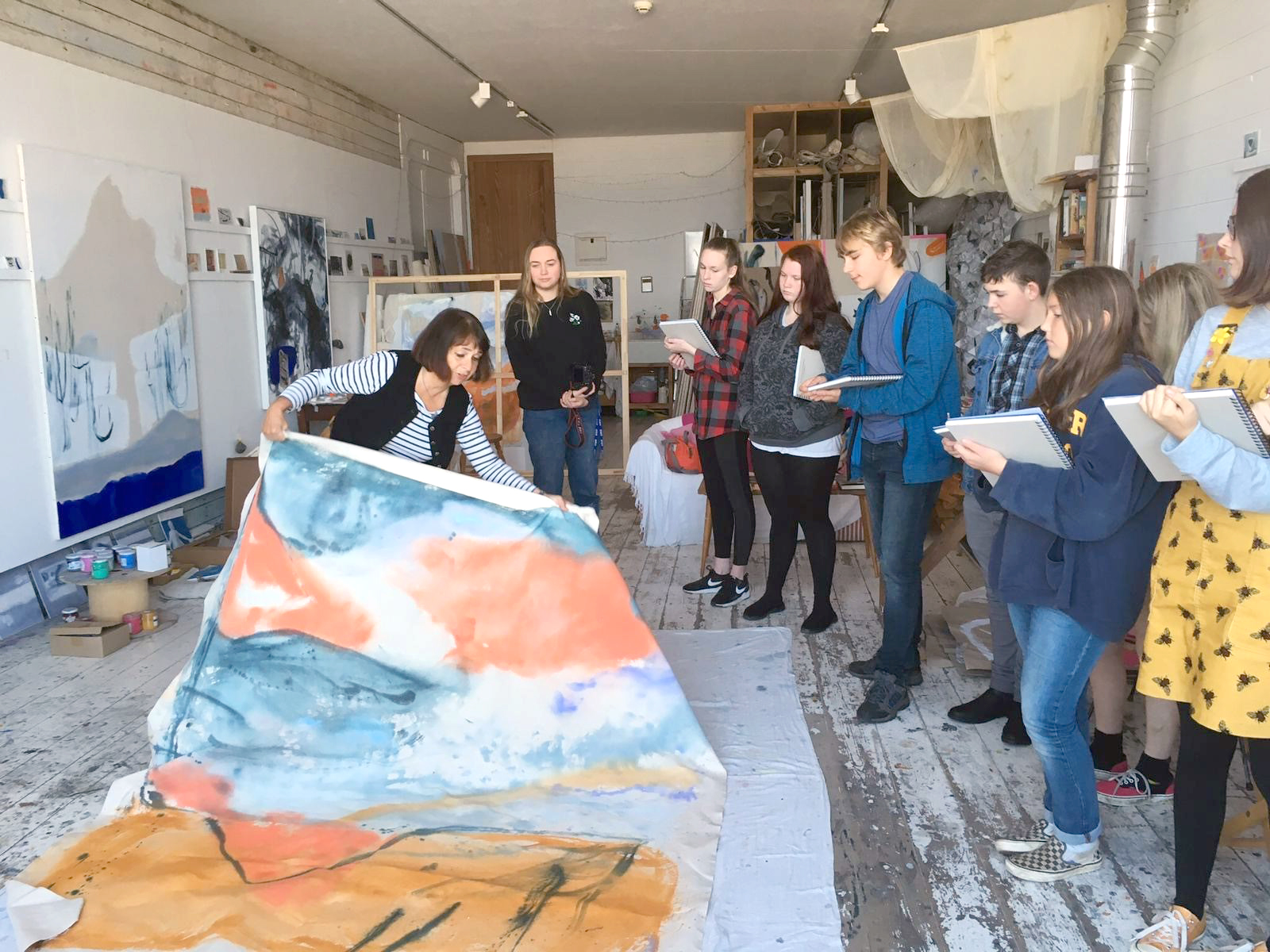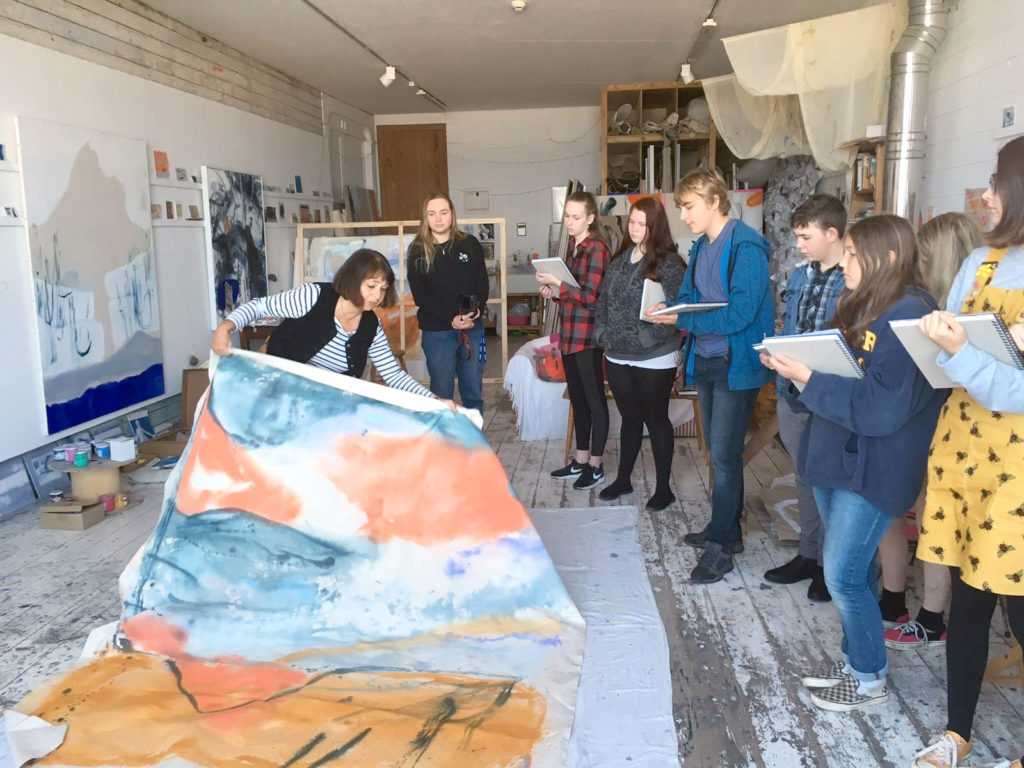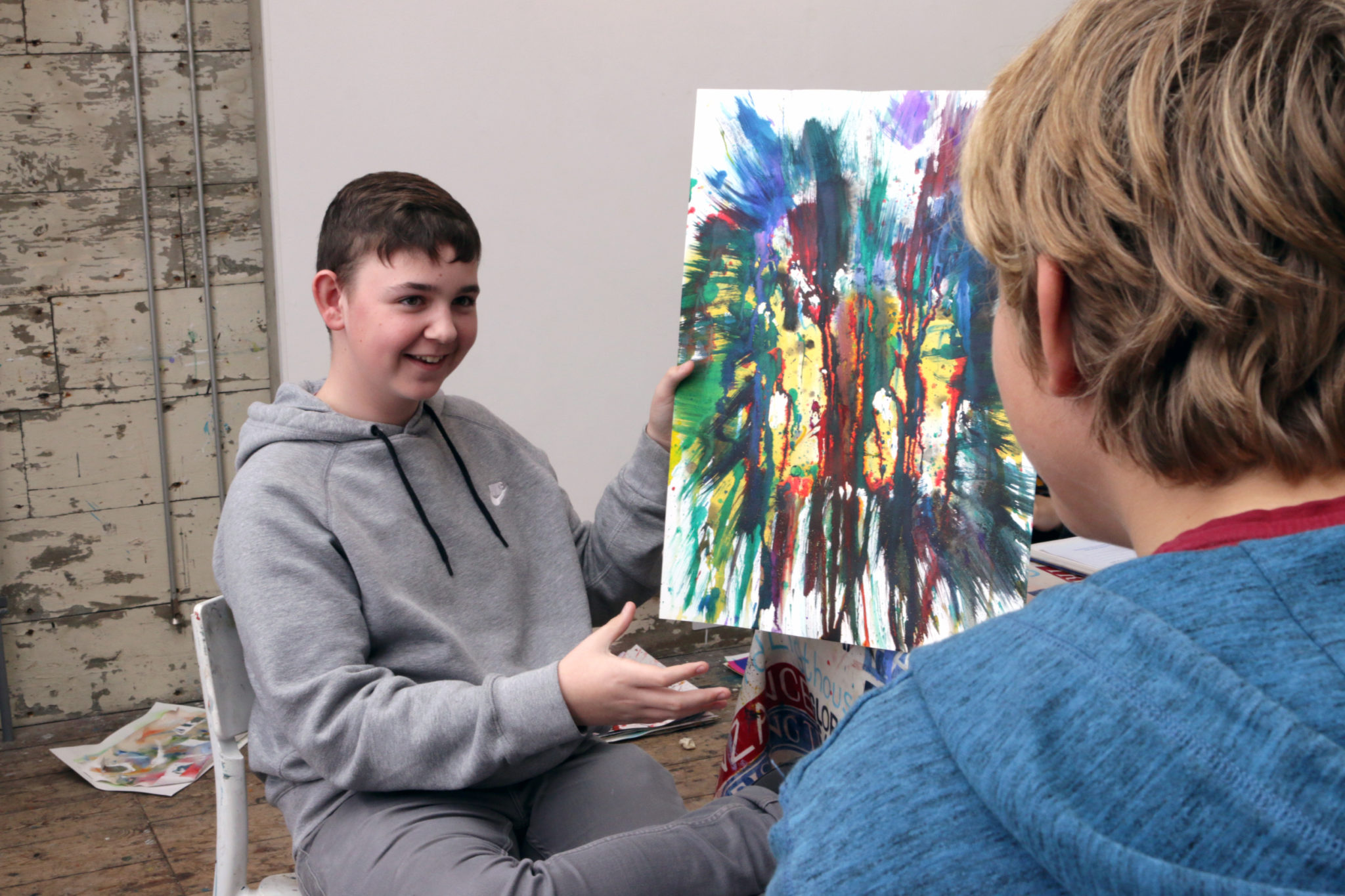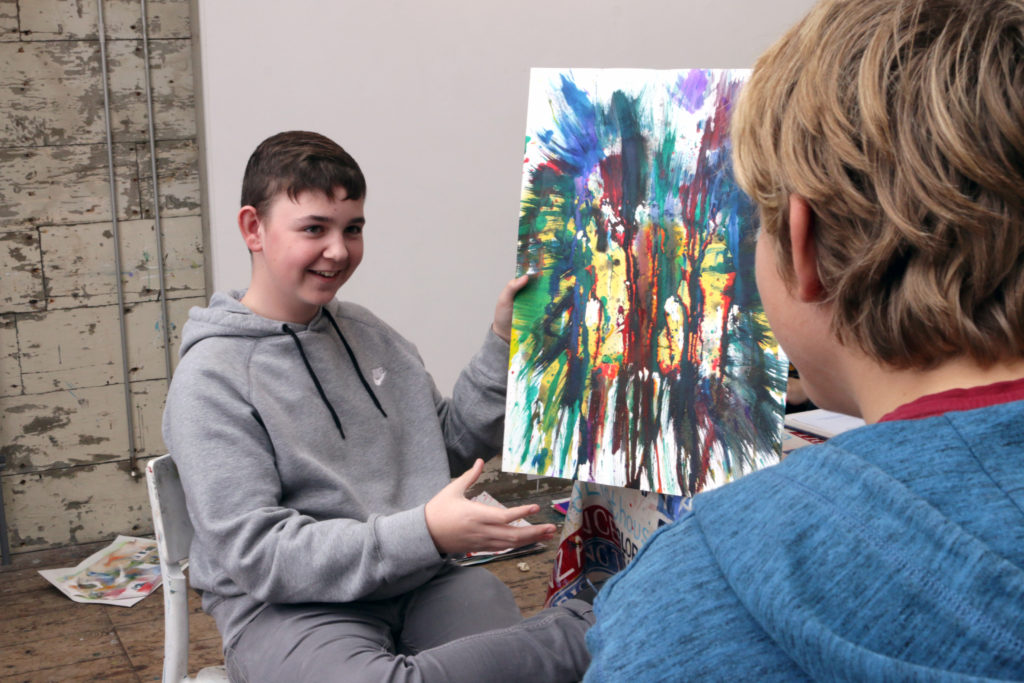 During the Culture Camps and in our wider youth programme, the young people valued being treated like artists and making art in real art industry environments. The spaces are inspirational and in themselves, become transformational for the young people.
90 young people have received an Arts Award through St Ives School of Painting so far, encouraging them to engage with learning and the arts. Culture Camp will run again in 2021, working with a Pupil Referral Unit in October under new COVID restrictions and local schools in summer 2021 in an online model. The schools taking part in the online Culture Camp are St Ives School, Cape Cornwall and Pool Academy.
Culture Camp as an Inclusion project, would never have been possible without the generous support of the Wilhelmina Barns-Graham Trust. Their funds enable us to offer Culture Camp completely for free and therefore work with the most vulnerable and young people who would never normally have access to culture. Wilhelmina Barns-Graham Trust is passionate about supporting young people to fulfil their potential in the visual arts.
The Arts Award accreditation is an important part of the camp, giving them vital qualifications. It supports their life chances and shows future institutions and employers that they are are engaging in learning. Without Wilhelmina Barns-Graham Trusts support, incorporating Arts Award would not be possible. The cost per person on the camp equates to £380, which is made up of high quality art materials, professional artist tuition for 5 days, visiting artists, partnership with Leach Pottery, the Arts Award accreditation with Advisor time and Moderation.
Culture Camp is made possible by the generous support of the Wilhelmina Barns-Graham Trust and
St Ives Rotary.


See here how we keep your children safe with our Safeguarding Policy.