Jake Garfield
I love to explore the relationship between fiction and reality through printmaking. Mirrors, masks and pictures-within-pictures are recurring motifs in a body of work that blurs the distinction between the world of the artist, the world of an image and meta-worlds within.
I trained at The Royal College of Art, The Royal Drawing School and Brighton University. Prizes include The John Purcell Paper Award (2020), The Printmaker's Council Award (2016) and The Royal Drawing School Printmakers Prize (2013).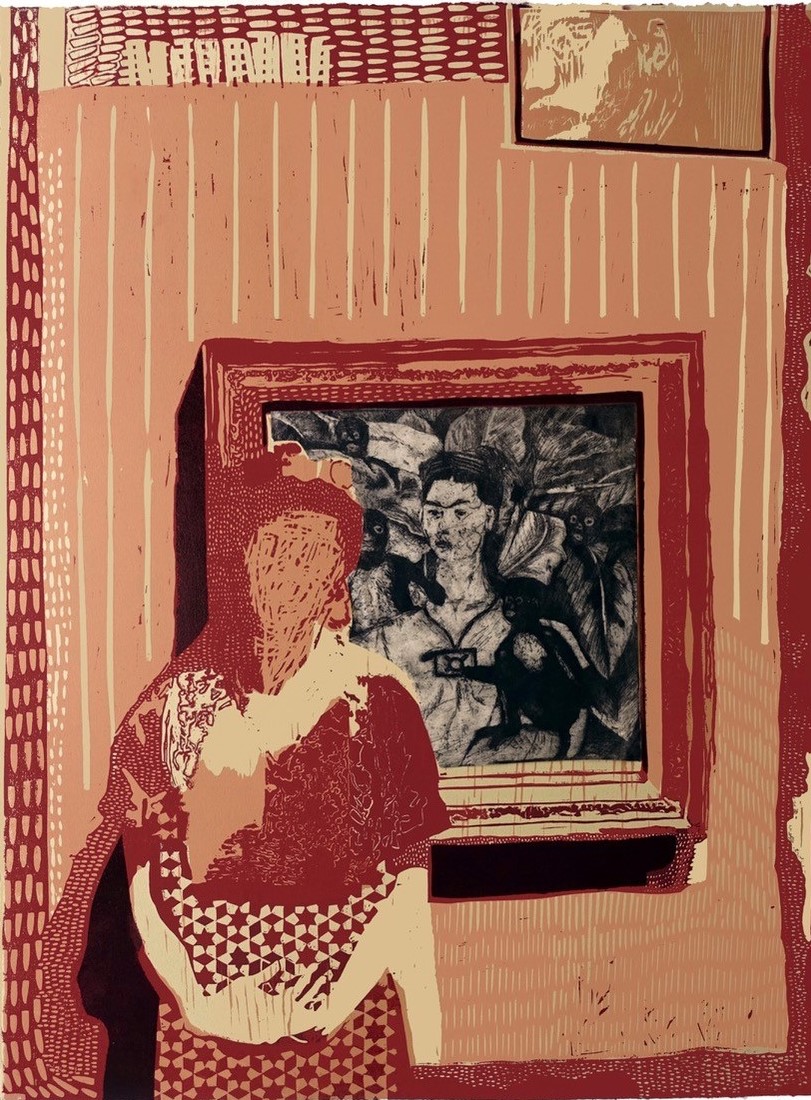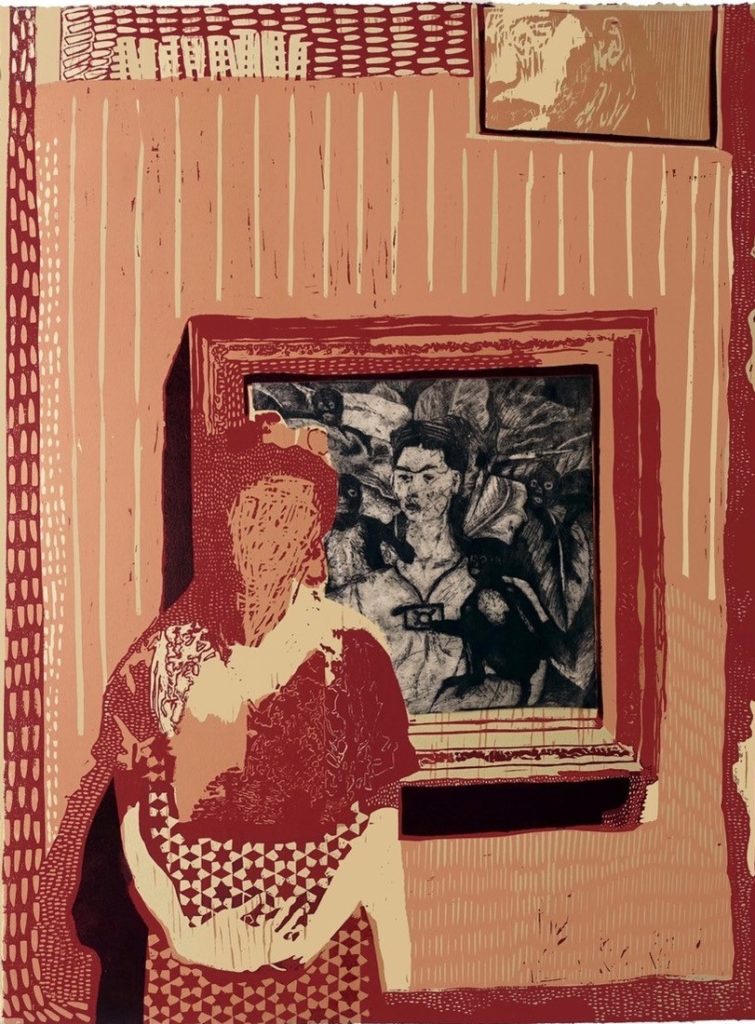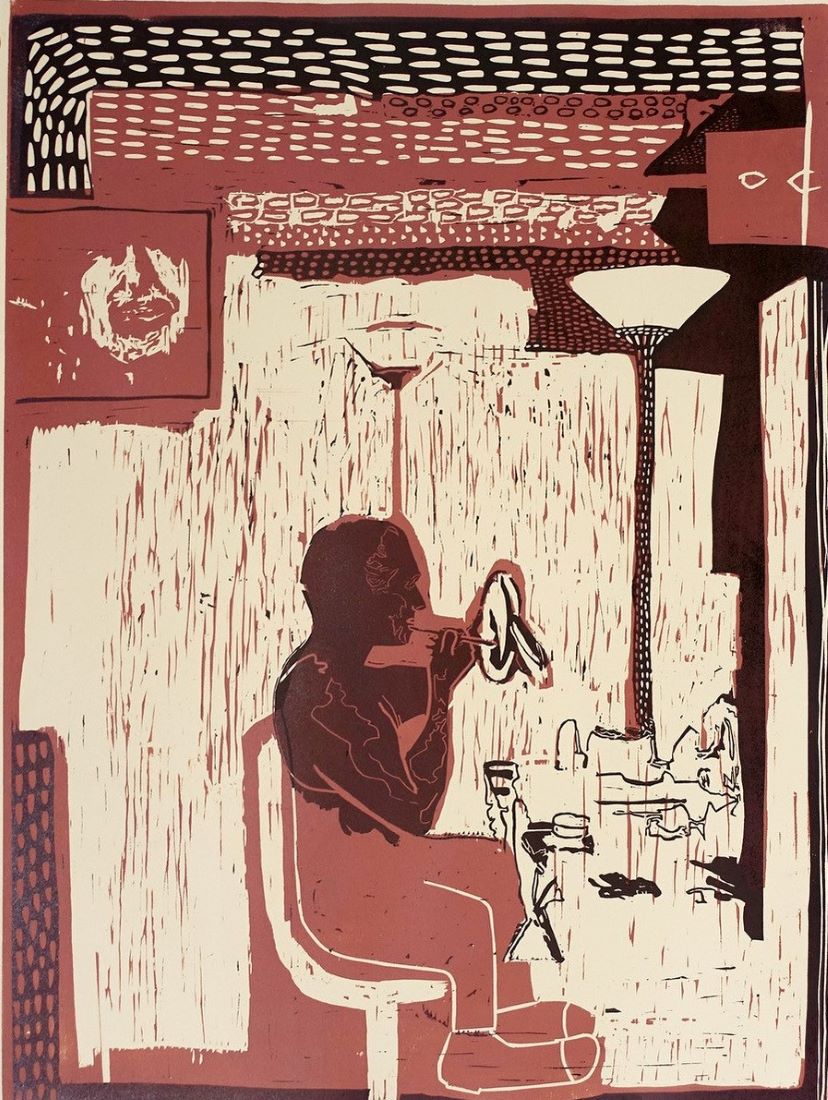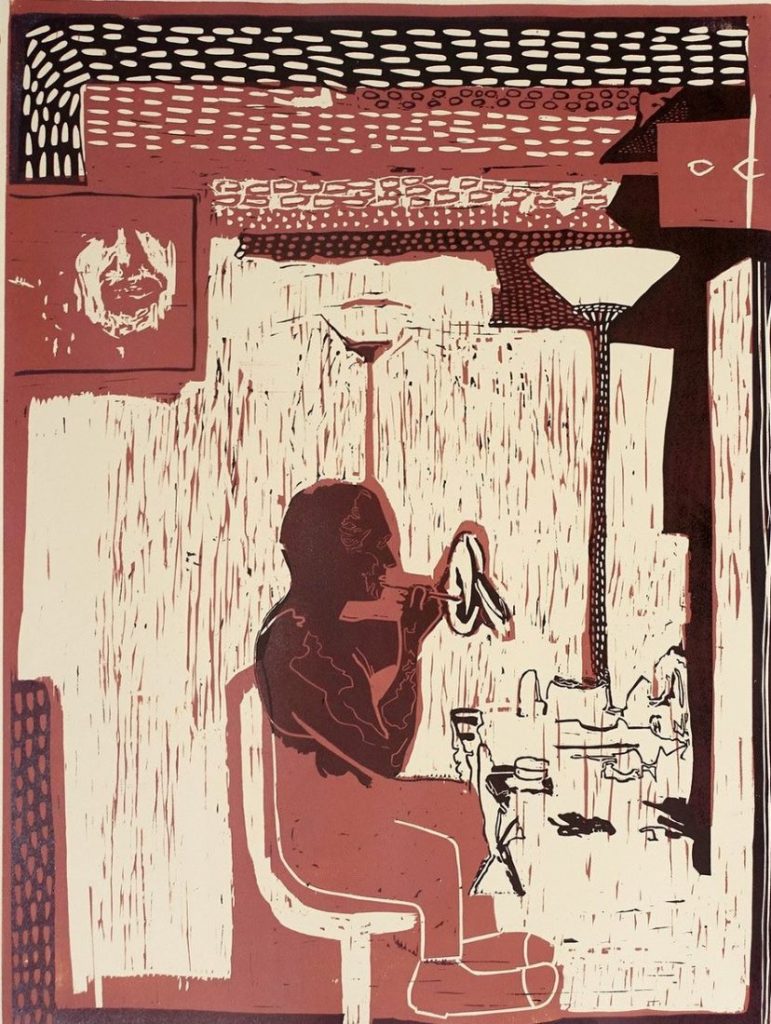 Garfield is based in London and exhibits in the UK and internationally, including shows at El Segundo Museum Of Art (Los Angeles), Mercer Chance Gallery (London) and Christies (London & New York).
Through the name 'Line Of Thought', he teaches workshops in printmaking & drawing at institutions including the Royal Academy, British Museum and Royal Drawing School. These often combine practical activities, art-based enquiry and the facilitation of philosophical discussion, with discussion feeding the making and vice versa.