David Paskett
David was past President of the Royal Watercolour Society and studied fine art at Hornsey College of Art. His distinctive watercolour technique is founded in oil and tempera painting with an emphasis on drawing. Intrigued by still life groupings seen on streets and waterways, his work is characterised by detail, clear shadows, controlled tone, decisive edges and rhythmic repeated pattern. Much of his inspiration is sourced on travels abroad in Europe, Hong Kong and China, where he has taught, exhibited and painted. He has received many awards and prestigious commissions including making a watercolour for the 100th birthday of HM Queen Elizabeth The Queen Mother.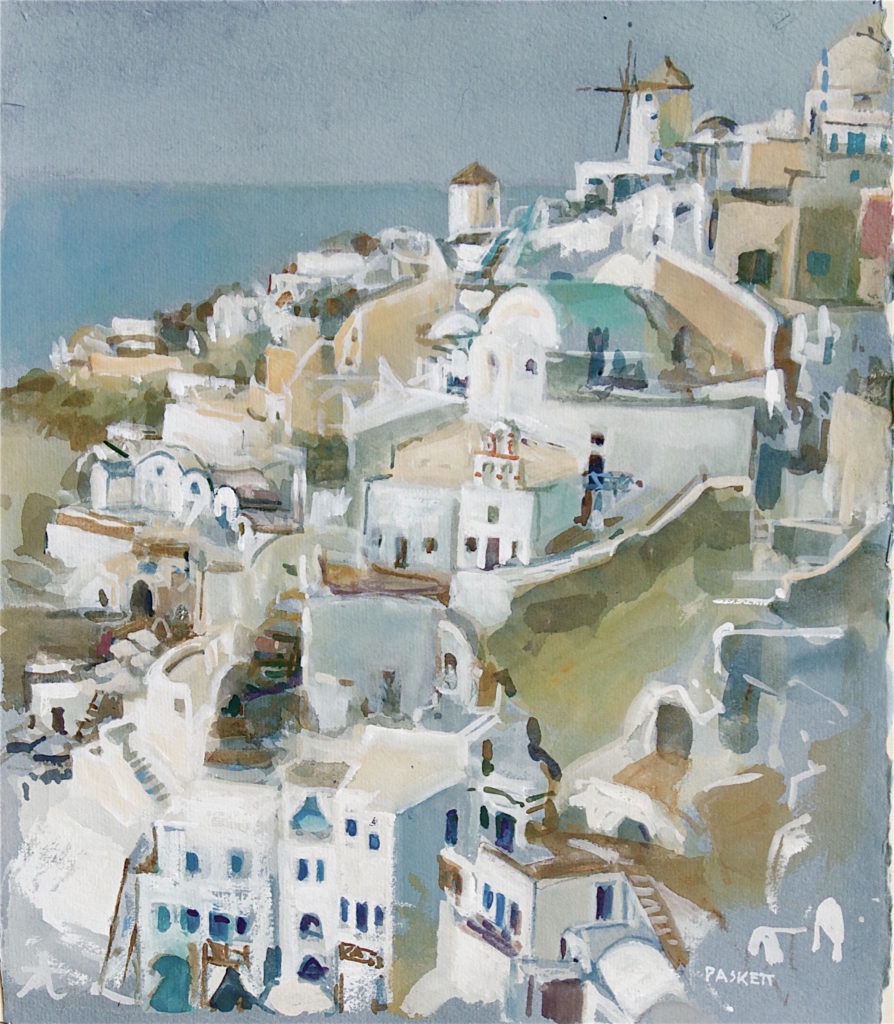 I am aim to foster the positive, personal traits in students and reduce habitual negative ones. Understanding that the satisfaction comes from immersion in the process and its challenges is vital. It's an enjoyable and absorbing one, satisfying but not always as easy and relaxing as it may look. I discourage the use of words such as good and bad work as I find they are not helpful in the creative process. Learning should not feel like a competition. What is important is to look hard, draw a lot, and get on with doing. Learn enough skills to get the most from your materials but be careful of learning too many 'tricks' as this can stop you looking. I prefer to look for the personalty of the artist rather then the acquired skills. I help students find their own strengths so they can build on these, experiment, be inspired and discover connections.
What our students say
I enjoyed this course, nice friendly atmosphere in the studio and the tutoring was inspiring.
David was a delightful and interesting man and his planned approach was thoughtful and led to us producing some interesting personal results based on familiar local features.