Porthmeor Art Collective - EXHIBITION
The Porthmeor Art Collective are proud to introduce their upcoming exhibition Quest for Paradise.
Please join us to celebrate the art of 13-16 year olds who took part in five online art classes with emerging artist Caleb Richards.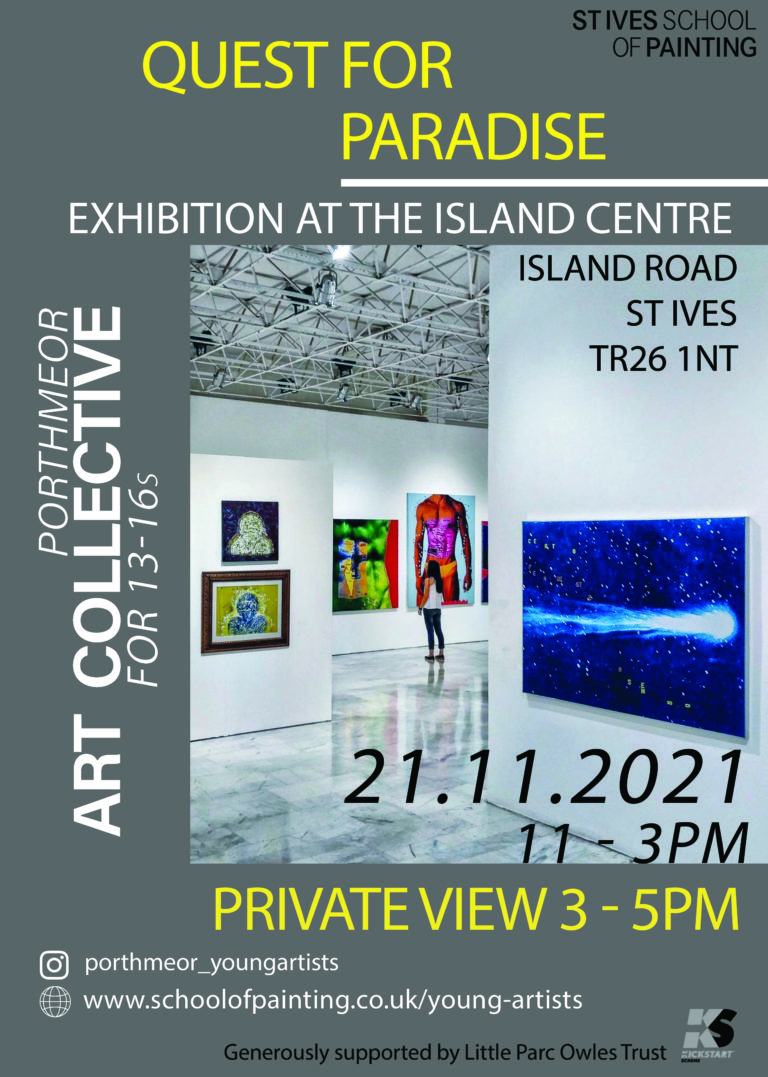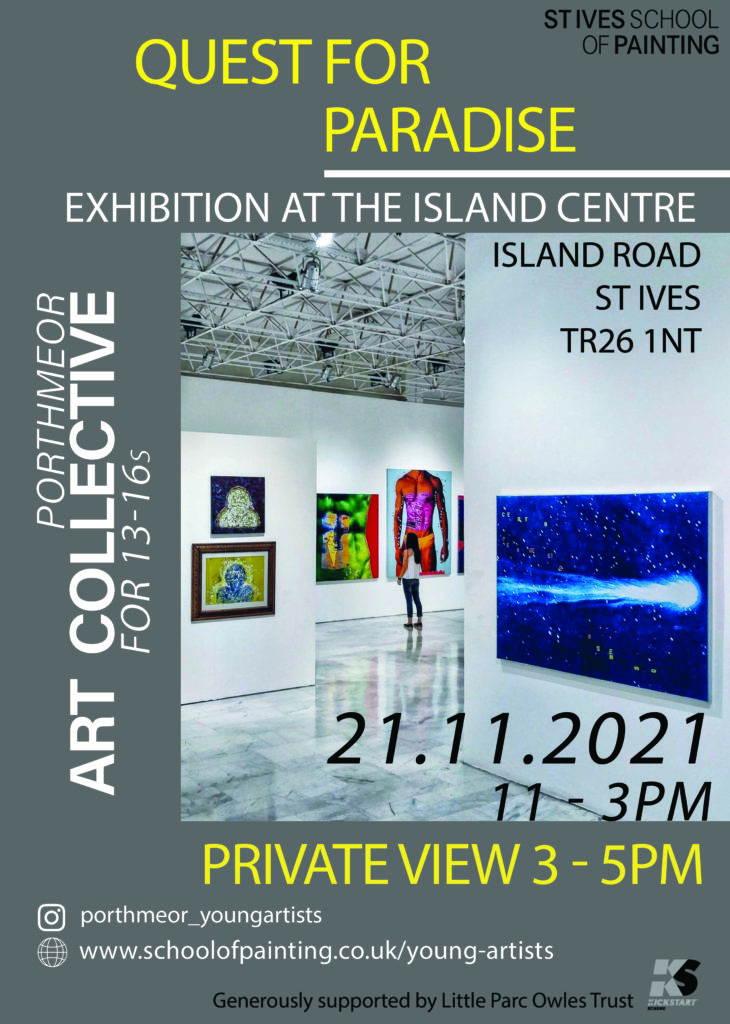 Inspired by the techniques of contemporary painter Michael Armitage, who recently showed at the Royal Academy, the cohort of 20 students were introduced to industry level painting techniques.
They explored modern art history and the medium of painting. The members of the collective did not only create traditional paintings but works that challenged the medium beyond the paintbrush. They learned the key principals to think and create with the same pragmatic approach found exclusively within a contemporary painter.
For one night only!
21st November 3 – 5 pm
Come and join the fun, meet and celebrate with the members of the collective with drinks and nibbles
Island Centre, St Ives TR26 1NT
---
This Project is generously supported by the Little Parc Owles Trust. 
They assist funding of educational programmes through events, talks, research projects related to widening access to appreciation of history and practice of fine and applied arts in Cornwall.