Kids Sunday Art Club - Making Art Postcards
Drawing / Various
| | | | |
| --- | --- | --- | --- |
| Sun 28 Feb | 10:30-11:30 | Alessandra Ausenda | Book |
Love art? Bored at home? Why not join us online and explore new techniques and a variety of processes with artist Alessandra Aussenda.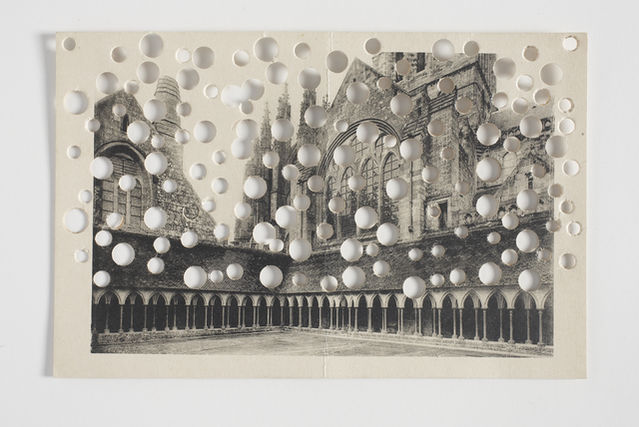 How Does an online session work?
Once you have booked, we will send you a link the day before so you can join the session live. These sessions will be broadcast on You Tube and all you need to do is follow the link ten minutes before the start time. You can watch this on a Smart TV, PC, smartphone or tablet and even cast to your TV from your phone.
You can put questions to the tutor using the chat function during the session. The sessions are recorded and you will be able to watch again at your leisure as many times as you want for up to two weeks after.
Aimed primarily at those between 7 and 12 but younger ones can join in with help from an adult or older sibling.
These fun workshops are just £10/session and the whole family can join in together for just one fee.
Have you missed seeing family and friends for a while? Imagine how happy they will be to receive an art postcard made by you. We will look at other artists' work to get ideas for your art postcards.
Taking inspiration from Turner prize winner artist, Rachel Whitehead who used a hole punch to cut out negative spaces, we will explore 'editing' an existing postcard to create your own work of art.
Cut into a chosen postcard, add your own drawings or collage and use a hole puncher. You could think of somewhere you have been on holiday, a memory of a special day, or draw your pet, or use your favourite colours to make a pattern.
Using coloured pencils, felt pens and wax crayons we will end up with quite a collection to send in the post!
Kids Sunday Art Club – Making Art Postcards
Drawing / Various
You will Need
Postcard- used or unused
Glue
Coloured pencils
Felt pens
Wax crayons
Hole puncher
Anything you'd like to collage on top – string, fabric, coloured or textured papers.
Timings and Breaks
At 10.20 am please click the link to join the live session.
We will start teaching at 10.30 am and expect the session to last one hour.
If you are late joining don't worry, you can rewind the session and watch on start again or even live pause.
You can watch again as many times as you like for up to two weeks after broadcast.
Your Tutor
Alessandra Ausenda
My own practice involves a range of materials and collaborations and I have always been inspired by sharing my enthusiasm for creating with others.
Whatever age group I work with, there is a connection and a tangible excitement in creative activity. It is a powerful tool with which to explore the world and ourselves. I see myself as a fellow traveller; sometimes leading and other times following.